Rock and roll is known for pushing boundaries and connecting fans from all different backgrounds. Many rock enthusiasts gravitate towards lengthy, creative songs that they can lay back and immerse themselves in–and the longer, the better!
So just how long can the longest rock songs get? Today we'll be taking a look at 10 of the longest rock songs ever released and ranking them according to how long they last. We'll also learn some interesting facts about the tracks and the artists who created them!
Length: 17:27
Artist: The Velvet Underground
Release Date: 1968
Album: White Light/White Heat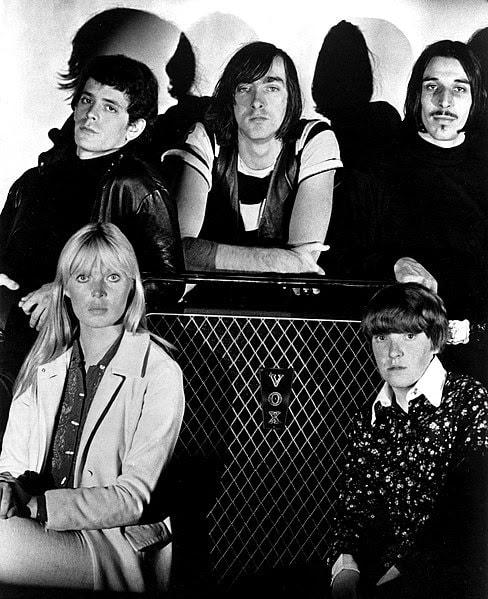 Source: wikimedia.org
Lou Reed wrote the lyrics for "Sister Ray" about a somewhat satirical scene where a character gets killed and no one does anything about it. He later stated shortly before his passing that "No one listened to it," and many people do agree that the song is difficult to listen to–even grating at times. Alongside featuring gritty lyrics about death and drug dealing, the song also lacks many of the signature sounds that made classic rock popular.
Did you know? 
"Sister Ray" takes up most of the second side of the vinyl record of The Velvet Underground.
Length: 17:31
Artist: Procol Harum
Release Date: 1968
Album: Shine on Brightly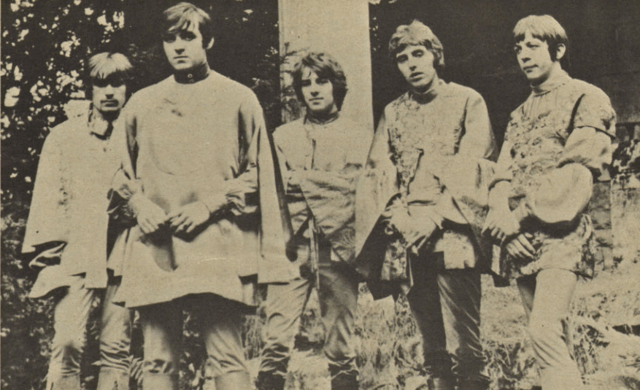 Source: wikimedia.org
The band members of Procol Harum originally started out in a group called "The Paramounts," and functioned primarily as a backup band during their early days. The band's lyricist, Keith Reid, also worked a number of odd jobs before the band really took off, including construction work and a garment factory packing job. Despite the band's humble beginnings, they picked up plenty of momentum with songs such as "A Whiter Shade of Pale".
Did you know? 
The rumor goes that the band name "Procol Harum" was the name of the band manager's friend's cat, and he decided to use the name for the band as well.
Length: 20:33
Artist: Rush
Release Date: 1976
Album: 2112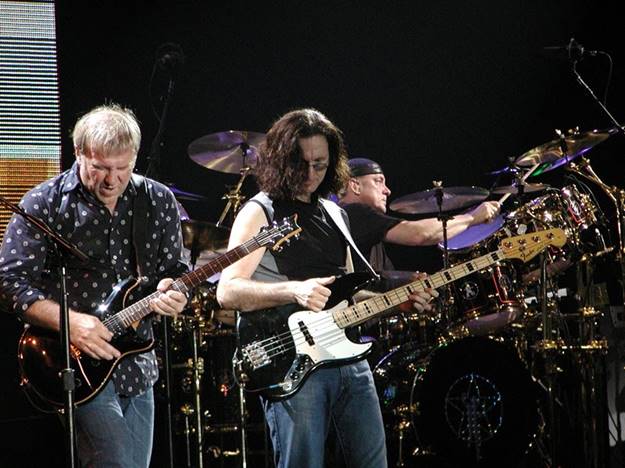 Source: wikimedia.org
Taking up an entire side of the Rush album of the same name is 2112, a 20-minute track opening with a variety of futuristic synth sounds. The song is commonly classified as a "Suite" and is divided into seven chapters that tell an artistic sci-fi story. The 2112 album was meant to be a progressive rock "Concept album" and even contains Bible references alongside its fantastical lyrics.
Did you know? 
The lyrics of 2112 are based on Ayn Rand's novella "Anthem".
Length: 21:30
Artist: Rare Earth
Release Date: 1969
Album: Get Ready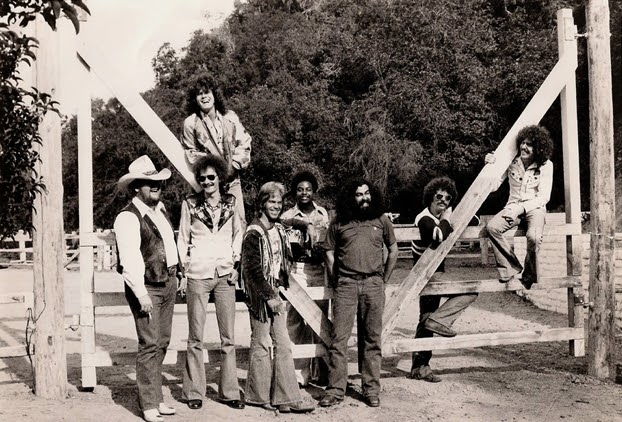 Source: wikimedia.org
Rare Earth was an American blues rock band, and they're known for being Motown's first band that featured all white band members after a history of preferring black groups. The group was originally called "The Sunliners" and didn't adopt the name "Rare Earth" until 1968. The band peaked from 1970-1972, becoming popular largely for their single, a slightly altered version of their song "Get Ready".
Did you know? 
The band name "Rare Earth" actually started out as a joke, but ended up sticking!
Length: 21:55
Artist: Yes
Release Date: 1974
Album: Relayer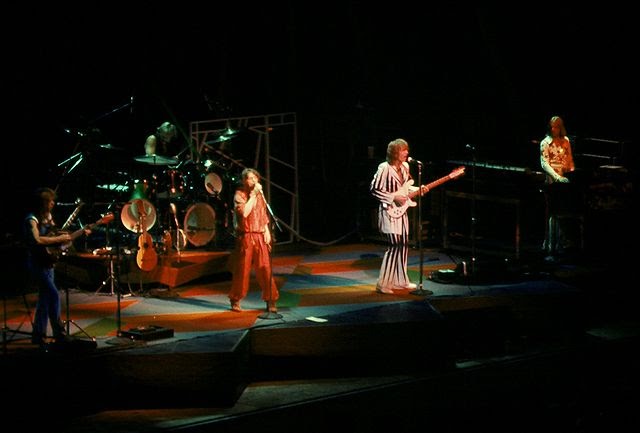 Source: wikimedia.org
The progressive rock album Relayer is said to be one of the most complex albums released by the band "Yes," with its electric jazz influences and unusual time signatures creating an engaging and unconventional sound. This album was the first one to feature the band's new keyboardist, Patrick Moraz, and he's credited with a good portion of the album's jazzy feel. Fans of this project tend to point out how well the drums and bass blend together.
Did you know? 
Key and style changes throughout the development of this song required several portions of it to be rewritten.
Length: 22:58
Artist: Genesis
Release Date: 1972
Album: Foxtrot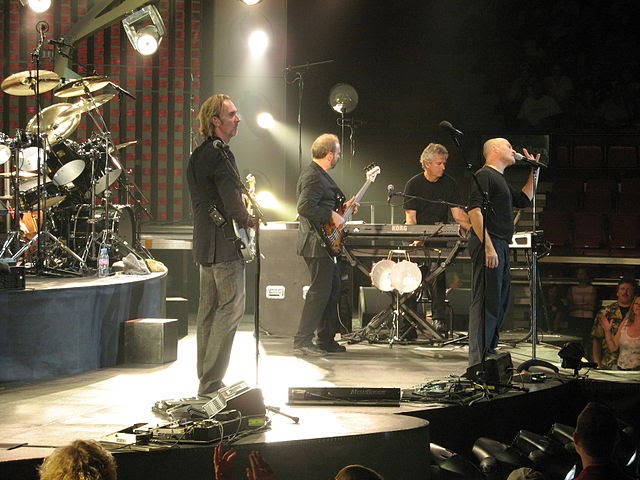 Source: wikimedia.org
This lengthy song is classified as a concept piece, and it explores the idea of two lovers traveling to various worlds only to eventually witness the end of their own world. Many of the scenes are reportedly pulled from the Book of Revelations in the Bible. The song first appeared on the "Foxtrot" album, and was repeatedly performed afterwards during live performances due to its popularity.
Did you know? 
Artist Peter Gabriel also stated that the piece was partially inspired by the nightmares his wife endured after sleeping in a purple room.
Length: 26:01
Artist: Pink Floyd
Release Date: 1975
Album: Wish You Were Here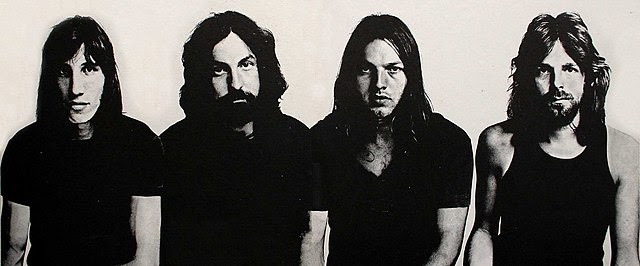 Source: wikimedia.org
First appearing on Pink Floyd's concept album "Wish You Were Here," this song was created as a tribute to former band member Syd Barrett. Barrett had struggled for some time with drug use and deteriorating mental health, eventually being removed from the band as a result. He later showed up during the often-disillusioned recording session with his head completely shaved, looking so different that it took time for his former bandmates to recognize him.
Did you know? 
Barrett's disruptive behaviors included repeatedly strumming the same, single note on stage.
Length: 29:36
Artist: Emerson, Lake & Palmer
Release Date: 2015
Album: Brain Salad Surgery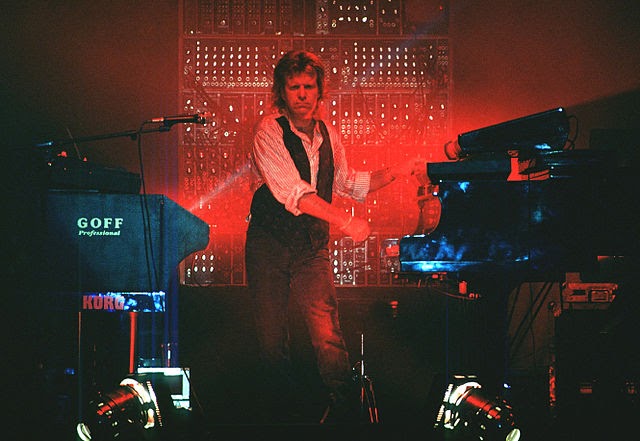 Source: wikimedia.org
Emerson, Lake & Palmer is classified as a progressive rock "supergroup" since it's comprised of musicians who were already independently successful. Karn Evil 9 is the most popular song off the band's most popular album, and it repurposes themes from world history into a new, futuristic piece. The song explores concepts such as blissful ignorance and an increasingly artificial world.
Did you know? 
The name "Karn Evil" is based off the sound of the word "carnival".
Length: 33:41
Artist: The Allman Brothers Band
Release Date: 1970
Album: Eat a Peach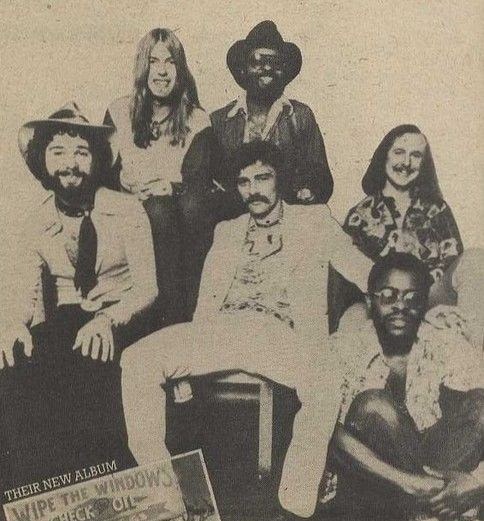 Source: wikimedia.org
"Mountain Jam" is actually a massively drawn-out instrumental version of Donovan's song "There is a Mountain." The live recording of this new and improved version of the song that's featured on the album Eat a Peach is so long that it takes up two album sides! Eat a Peach was the band's third album release, and it featured other hits such as the song "Melissa".
Did you know? 
Kenny Loggins also covered "Mountain Jam" for his "All Join In" album in 2009.
Length: 43:50
Artist: Jethro Tull
Release Date: 1972
Album: Thick as a Brick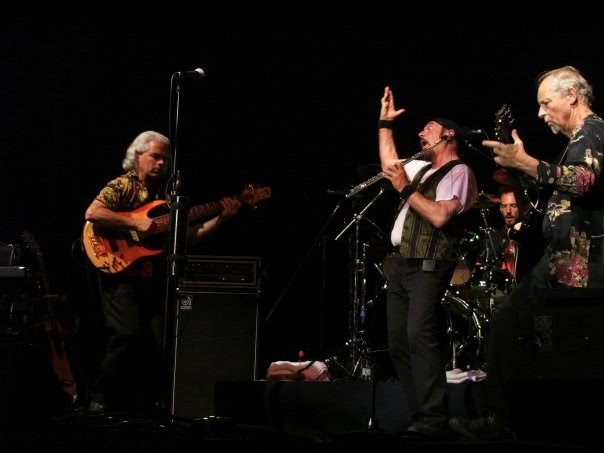 Source: wikimedia.org
"Thick as a Brick" is the longest popular rock song ever recorded. It is so long that it's actually the only track on the album, with each part taking up an entire side! There is also a radio edit version of the song that's shortened dramatically in order to provide a nice sampling of the music that would fit within the constraints of a radio song. Thick as a Brick is also said to be the first of Jethro Tull's albums that consisted entirely of progressive rock.
Did you know? 
Despite now being considered a classic, this album got mixed feedback early after its release.