Anime and Manga, or Japanese animation and comics, have drawn a huge number of fans from around the world. People just can't get enough of the styles, characters, and fictitious worlds that Japanese media brings to life! Unsurprisingly, events that promote the celebration of fandoms and Japanese pop culture often draw in huge numbers of attendees who are eager to participate.
So, just how massive can the largest anime conventions get? Today we'll be looking at the 10 largest anime cons in the United States and ranking them according to their recent yearly attendance. We'll also learn some cool details about what makes each one unique!
Anime NYC
Yearly Attendance: 20,000
Location: New York City, New York
Year Started: 2017
Average Ticket Price: $65 – $295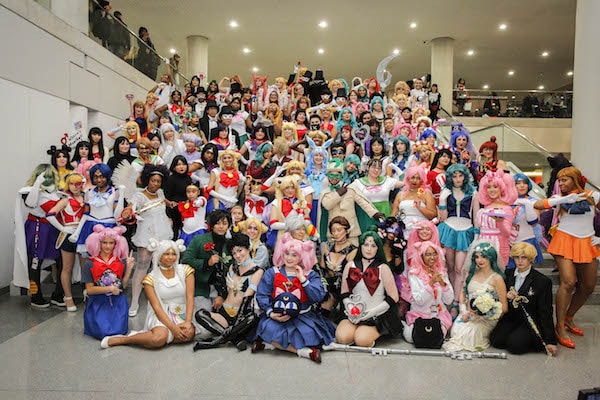 Source:thevillager.com
This three-day anime convention gives participants the opportunity to fully immerse themselves in Japanese pop and cartoon culture. Many people who attend Anime NYC also choose to cosplay, or dress up as their favorite characters, which may involve using spectacular props. The atmosphere is kept family-friendly and welcomes people of just about any age.
Did you know? 
Strict security measures are kept in place to make sure that all weaponlike props are obviously just for show.
Youmacon
Yearly Attendance: 22,142
Location: Detroit, Michigan
Year Started: 2005
Average Ticket Price: $60 – $155

  Source: after5detroit.com
Youmacon is the largest anime and gaming convention in the state of Michigan, and advertises itself as being just the right size–not too big and not too small. This convention also has strict rules in place to help everyone make the most of the event, including regulations against public drunkenness and horseplay and a note encouraging attendees to shower daily. People who attend Youmacon can enjoy a series of live performances and various interactive activities alongside the great costumes.
Did you know? 
The 2020 installment of Youmacon will include a Charity Masquerade Ball.
Otakon
Yearly Attendance: 24,894
Location: Washington, D. C.
Year Started: 1994
Average Ticket Price: $100

  Source: wikimedia.org
Otakon might have had humble beginnings with an attendance of approximately 300 people during its first year, but its numbers have climbed much higher since then! Otakorp Inc., which organizes Otakon each year, is an educational non-profit and includes educational elements throughout the event. The convention is entirely volunteer-run, and all proceeds are set aside to fund the following year's event.
Did you know? 
A persistent vendor known as the Ice Cold Water Man has become a meme for returning to every con to sell water while calling out "I got that ice cold water, and it's only one dollar."
Sakura-con
Yearly Attendance: 25,000
Location: Seattle, Washington
Year Started: 1998
Average Ticket Price: $50 – $80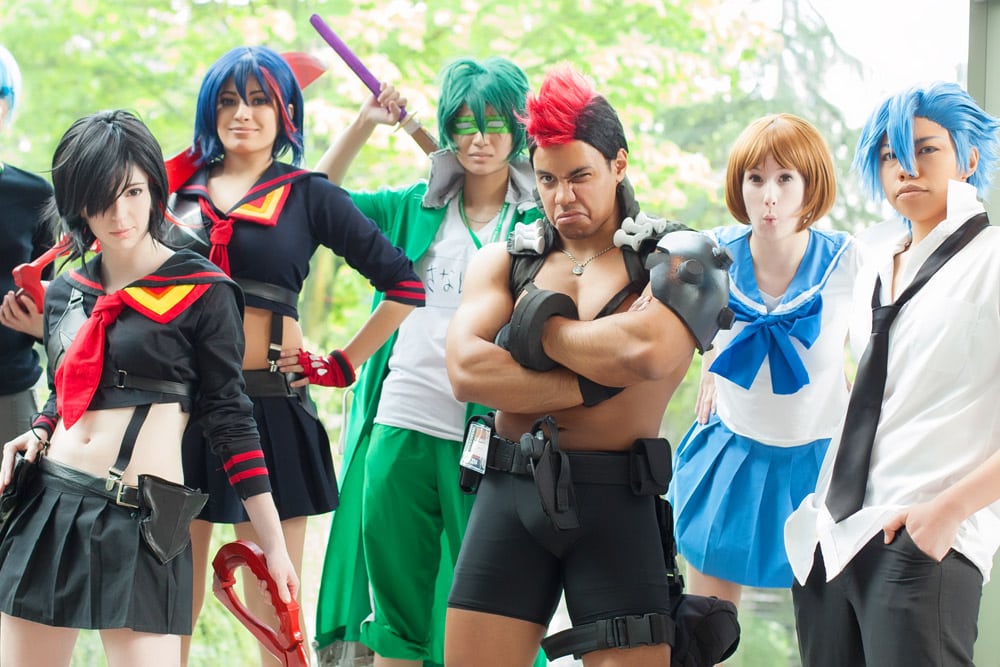 Source: psuvanguard.com
Sakura-con is traditionally held over the course of Easter weekend, and is put together by the Asia-Northwest Cultural Education Association (ANCEA). The organization runs programs and activities 24 hours a day for the duration of the three-day convention! Sakura-con also includes a number of fundraisers to support charities such as the Make-A-Wish Foundation.
Did you know? 
A blood drive is usually held at Sakura-con amidst the other activities.
Anime Boston
Yearly Attendance: 25,848
Location: Boston, Massachusetts
Year Started: 2003
Average Ticket Price: $65 – $80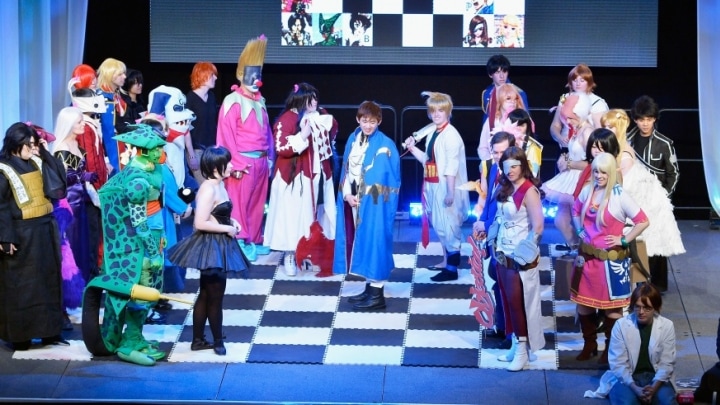 Source: metro.us
This three-day event is organized and supervised by the New England Anime Society in order to celebrate Japanese music and fashion alongside anime and other more traditional themes. J-rock and J-pop guests are often present at Anime Boston right next to cosplaying comic enthusiasts and exhibits about Japanese culture and history in real life. The main goal behind the event is to help people learn the facts about Japanese culture while they enjoy related media.
Did you know? 
More than 350 different staff members work together to make Anime Boston a reality.
Anime Central
Yearly Attendance: 30,221
Location: Rosemont, Illinois
Year Started: 1998
Average Ticket Price: $48 – $70

  Source: chicagoshimpo.com
Anime Central is the largest anime convention in the American Midwest, and takes place in springtime each year. Guests from the Gaming and Manga industries and Japanese pop culture icons come to visit and meet fans at the convention, and other interactivities are available in between. The entire event is hosted with the intent of demonstrating how influential and valuable manga and anime are in the media industries.
Did you know? 
Anime Central was first started in order to fill the anime con gap in the Central United States.
Anime Weekend Atlanta
Yearly Attendance: 31,500
Location: Atlanta, Georgia
Year Started: 1995
Average Ticket Price: $100

  Source: lifestylepubs.com
This friendly, fan-run anime con offers everything from fan panels and tabletop games to cosplay galleries and concerts. Fans from all over the United States flock to this con for the wide range of activities and the festive, celebratory atmosphere. Like many other conventions, Anime Weekend Atlanta runs round-the-clock activities for the duration of the event.
Did you know? 
The con is very family-friendly and provides designated areas where overstimulated young children can go to decompress or take a break.
A-Kon
Yearly Attendance: 33,102
Location: Fort Worth, Texas
Year Started: 1990
Average Ticket Price: $55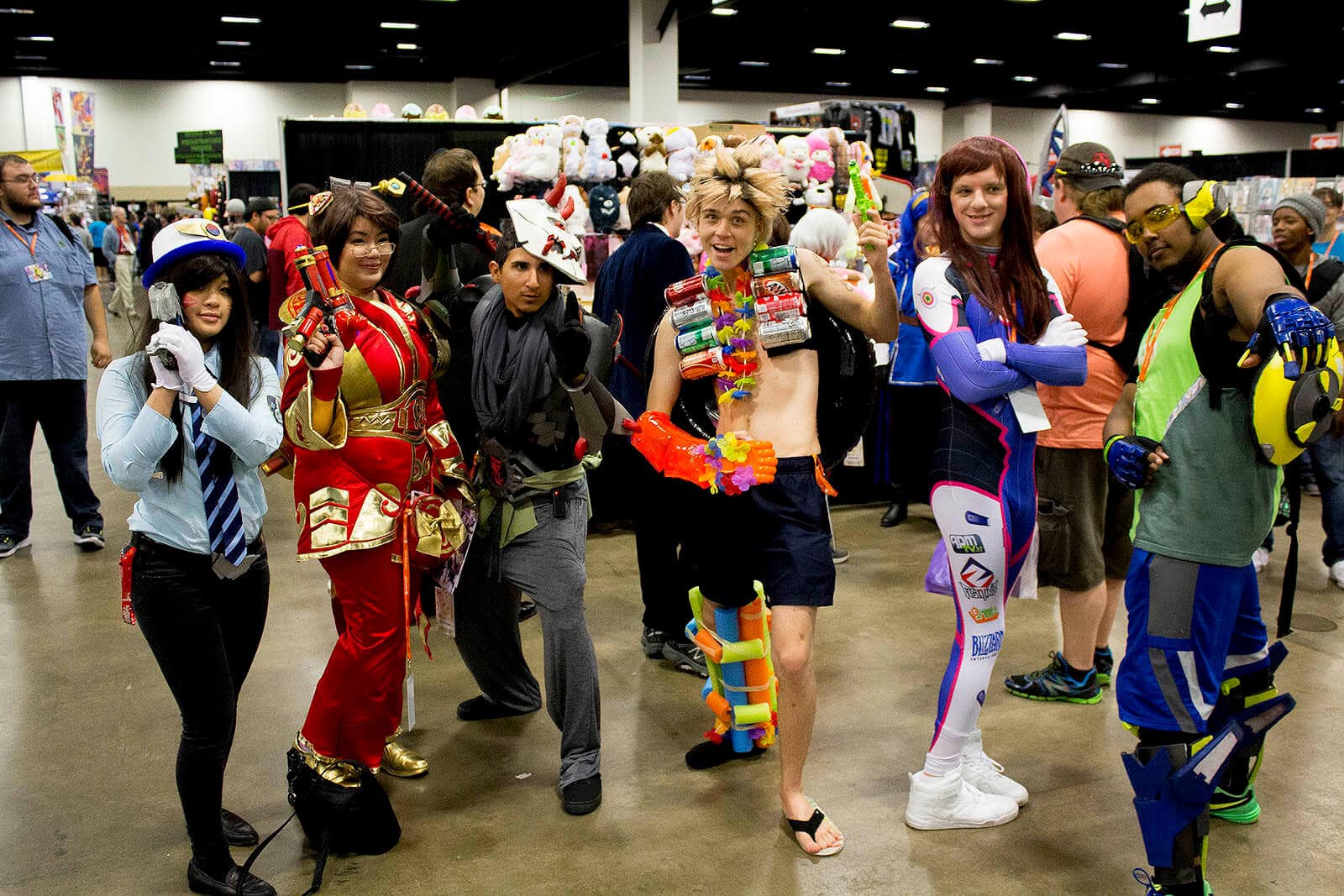 Source: yattatachi.com
A-Kon is famous not only for its great size, but for the fact that it's one of the longest-running North American events to focus on anime! The con hosts tons of activities, including exciting cosplay contests where attendees can get recognition for their outstanding costumes. Volunteers who agree to work the weekend at A-Kon are given free passes to enjoy the rest of the event during their time off.
Did you know? 
75% or more of a cosplayer's costume must be created or altered by the contestant in order to be considered for a prize.
Anime Matsuri
Yearly Attendance: 36,270
Location: Houston, Texas
Year Started: 2007
Average Ticket Price: $60 – $180

  Source: 2020.animematsuri.com
This four-day springtime convention invites all types of fans to enjoy anime and Japanese pop culture during the event. Unfortunately, while the activities themselves are generally well-received, there have been some controversies surrounding the con. These problems include the owners of Anime Matsuri failing to pay guests for their appearances or even provide them with food, requiring them to rely on fans for help.
Did you know? 
In 2017, attendees from 22 different countries were present for Anime Matsuri.
Anime Expo
Yearly Attendance: 107,658
Location: Los Angeles, California
Year Started: 1991
Average Ticket Price: $80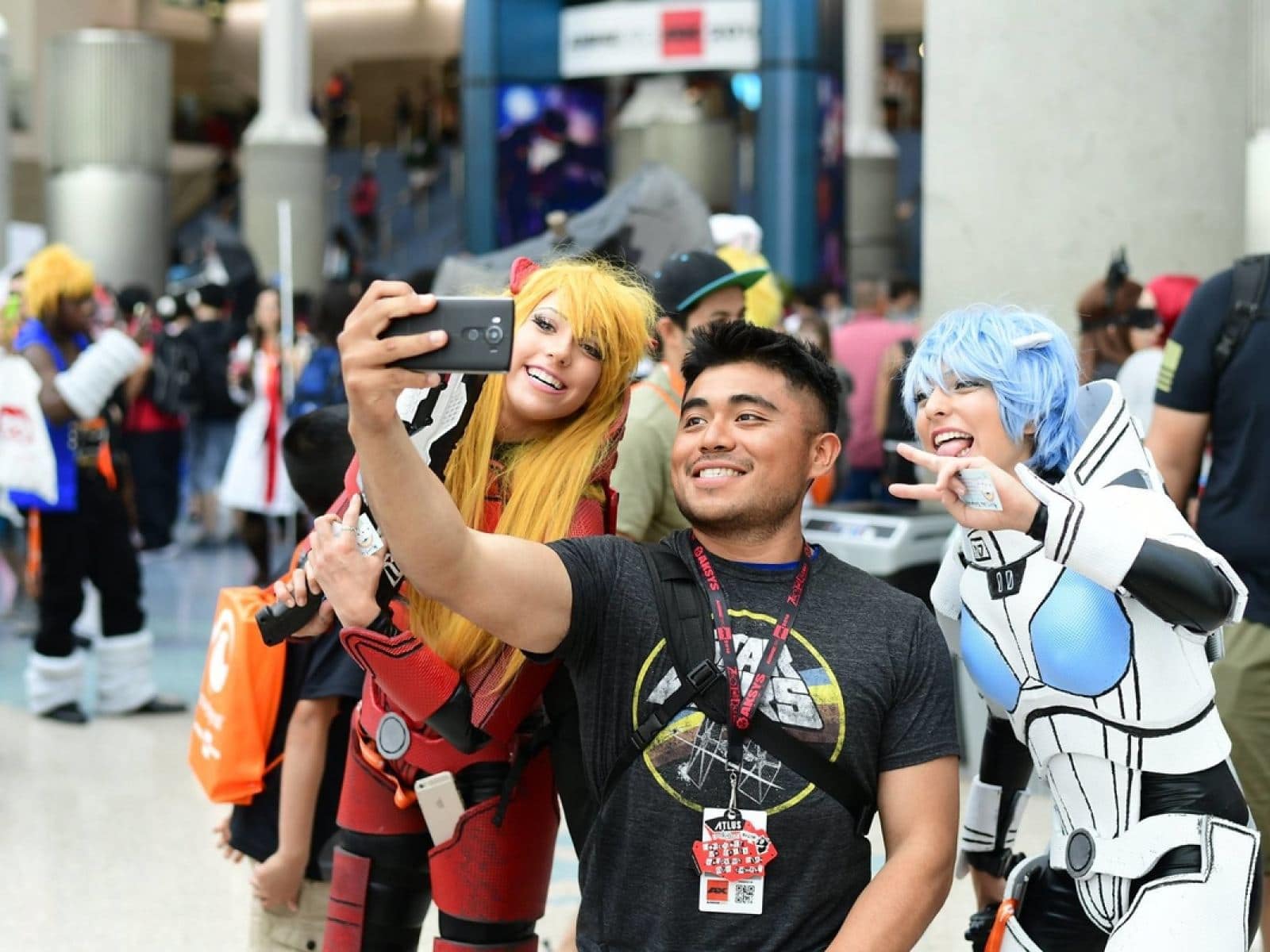 Source: discoverlosangeles.com
Anime Expo is the largest anime convention in the world by attendance. It was originally called "Anime Con" and it is known for bringing an increased number of western gaming elements into the event atmosphere alongside the celebration of Japanese culture and anime. Guest appearances include representatives from Counter Logic Gaming and Blizzard alongside reps from Japanese fashion brands. Cosplay events, concerts, and autograph sessions are also in the lineup!
Did you know? 
Each day at Anime Expo is opened and closed with formal ceremonies that feature daily announcements.