While some people might associate balls of twine with cats' playtime, the tiny specimens that our feline friends play with are only the beginning–some twine balls have been built up to weigh thousands of pounds and stand taller than full-grown people!
As we often see with world records, numerous people have claimed to have crafted the largest ball of twine in the world. While there can be only one true winner, several other contestants still hold places of honor in terms of size. Read on to discover more about the 4 largest balls of twine in the world, and learn how each one grew to the staggering size that makes them famous today.
Largest ball of nylon twine
Size: 41.5 feet in circumference, 12,000 pounds
Location: Branson, Missouri, USA
Year Started: 1987
Creator: J.C. Payne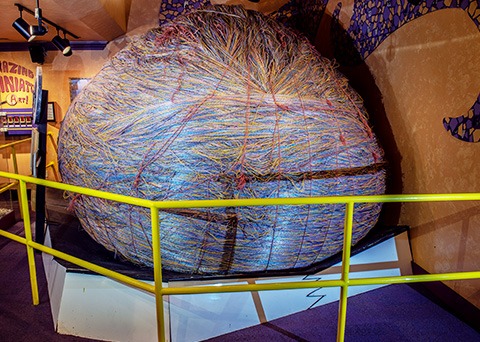 Source: ripleys.com
From 1987 to 1991, a man known as J.C. Payne collected nylon twine from as many neighboring dairies and ranches as he could. Then, he set to rolling what was sure to become a world record-holder! Payne had his creation verified by the Guinness Book of World Records as the largest ball of nylon twine in the world, and soon thought of a way to make a profit off of his prized record-breaker. In 1993, Payne sold his nylon twine ball to the Ripley's Believe it or Not Museum–and some people claim that he made $25,000 dollars in doing so!
Did You Know?
The Ripley's Museum in Branson, Missouri that houses Payne's ball of twine is said by manager John Dixon to have actually been built around this oddity! As it stands, parts of the building would have to be dismantled in order to remove the massive twine ball.
Largest ball of sisal twine built by a single person
Size: 12 feet in diameter, 17,400 pounds
Location: Darwin, Minnesota, USA
Year Started: 1950
Creator: Francis A. Johnson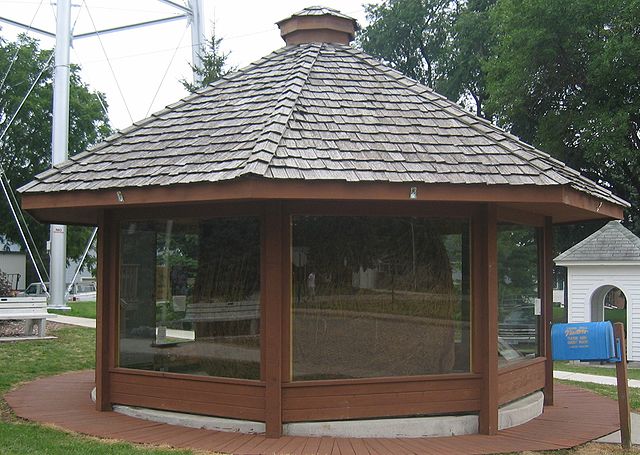 Source: wikimedia.org
This ball of twine has become well-known as one of the largest roadside attractions in the entire state of Minnesota–and it all began with an idle pastime. Francis Johnson had a reputation for being a bit eccentric, and his laid-back hobby of rolling sisal twine quickly evolved into a dedicated project. In fact, Johnson spent four hours a day, every single day, for 29 years rolling his astounding ball of sisal twine!
While Johnson originally started rolling in his basement, he had to move his project outside before it became too large to fit through the doorway. Once outside, he used a railroad jack to rotate the ball and help it keep it's uniformly spherical shape.
Did You Know?
While Johnson originally began rolling with his own twine, neighboring farmers caught wind of his project and began donating their own sisal twine to contribute to the budding attraction.
Former heaviest ball of twine
Size: 21,280 pounds
Location: Lake Nebagamon, Wisconsin, USA
Year Started: 1979
Creator: James Frank Kotera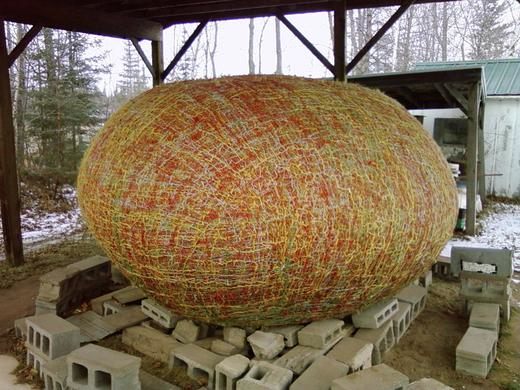 Source: atlasobscura.com
While this mammoth ball of twine spent a number of years as the heaviest and largest ball of twine in the world, it has since been outdone and outweighed. This heavy twine ball was constructed by James Frank Kotera, who casually goes by "JFK" or "Groundhog". He spent four days out of every week since 1979 wrapping countless bags of twine around this ongoing project, and claims that he doesn't plan to stop wrapping until he dies.
Kotera proudly told the story of how he believed he received a message from God, who told him to stop drinking too much and turn his life around. He says that God told him that if he stopped drinking, he would become famous as the "World's only real Ground Hog JFK Twine Man of the World."
Did You Know?
In addition to his pride and joy, Kotera has also crafted a smaller ball of twine known as "Junior," which weighs 47 pounds in honor of his own birth year of 1947.
Largest ball of sisal twine built by a community
Size: 41.42 feet in circumference, 19,973+ pounds
Location: Cawker City, Kansas, USA
Year Started: 1953
Creator: Frank Stoeber and others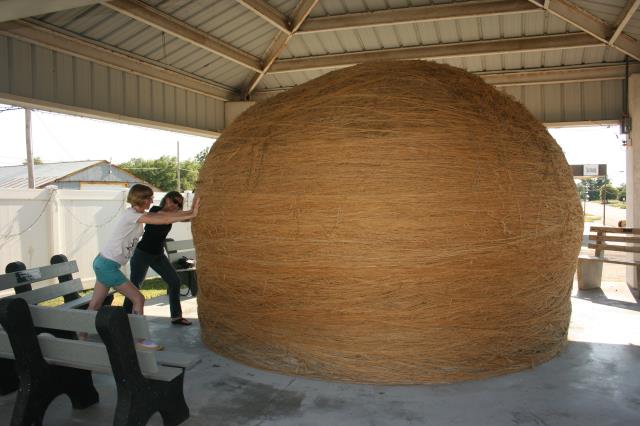 Source: wikimedia.org
The ball of sisal twine in Cawker City, Kansas, is the largest ball of twine in the world. A man named Frank Stoeber started winding twine in 1953, and presented the completed ball to Cawker City in 1961. Stoeber apparently began rolling up old twine from the bales of hay he fed to his cattle, and kept at it over the years as a fun way to pass the time.
This world-famous attraction was already impressive when Stoeber handed it off, and it's only growing larger–the city holds an annual "twine-a-thon" every August where visitors and members of the community can participate in making the sisal twine ball even bigger.
Did You Know?
By the time Stoeber gave his ball of twine to Cawker City, he had incorporated 1,600,000 feet of twine into the massive sphere!