A long marriage can be tricky to sustain, requiring both parties to put in a great deal of emotional maturity and steadfast commitment. Hollywood marriages often multiply those trials tenfold when you consider all the grueling work hours and networking that must be done! Nevertheless, some Hollywood marriages between prestigious stars have managed to keep going for decades.
So, just how long can the most enduring Hollywood marriages get? Today we'll be looking at 10 of the longest celebrity marriages to date and ranking them according to how many years they've been going strong. We'll also learn a little bit of backstory for each one!
John Travolta and Kelly Preston
Length: 28 years
Meeting Location: California
Year: 1991
Children: 3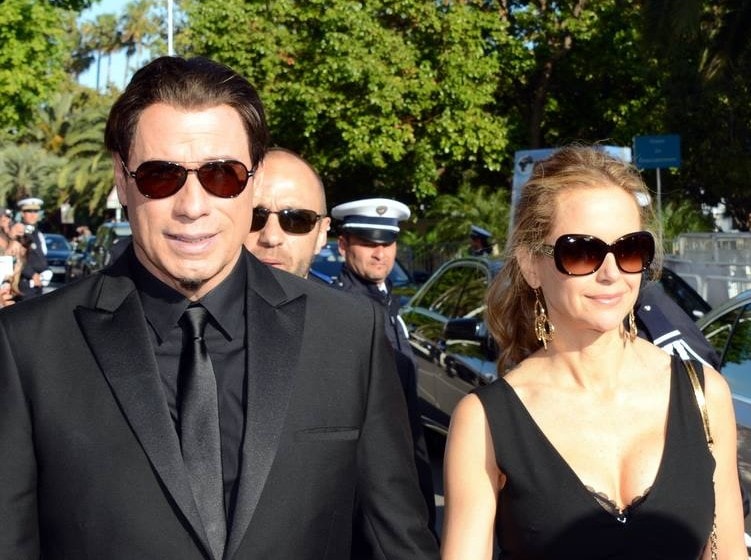 Source: wikimedia.org
John Travolta and Kelly Preston encountered a lot of bumps in the road since they got married, including the tragic loss of their teenage son in 2009. However, they managed to stay together for a very long time, which Kelly attributed to their ability to have fun and dance together. They hit a rough patch during recent years, prompting many people to wonder if they would split up. But they just celebrated their 28th anniversary together!
Did you know? 
John Travolta's recent bald hairstyle is inspired by Pitbull.
Tom Hanks and Rita Wilson
Length: 31 years
Meeting Location: Hollywood, California
Year: 1988
Children: 2

  Source: wikimedia.org
Tom Hanks and Rita Wilson co-starred together in the sitcom "Bosom Buddies" in the early 1980s, and the sparks started flying early! Tom was married to an old sweetheart back then, but says that it was already on the rocks at the time, partially due to his own insecurities and personal struggles. Tom and Rita say that, while there was definitely an element of providence to the timing of their marriage, they attribute its longevity to their enduring effort.
Did you know? 
In 1993, Tom and Rita co-starred as friends in the rom-com Sleepless in Seattle.
Jamie Lee Curtis and Christopher Guest
Length: 35 years
Meeting Location: West Hollywood
Year: 1984
Children: 3

  Source: eonline.com
Halloween star and "scream queen" Jamie Lee Curtis stated outright when Christopher Guest caught her eye that she intended to marry him, and six months later, she did! The pair of them experienced a memorable missed connection at a restaurant in West Hollywood, and Christopher gave Jamie a call the next day to set up their first date. The couple has undying commitment to thank for their long marriage.
Did you know? 
When asked what her secret was to a long, fruitful marriage, Jamie quipped "Don't get divorced!"
Danny DeVito and Rhea Perlman
Length: 37 years
Meeting Location: New York
Year: 1982
Children: 3

  Source: wikimedia.org
Beloved comedy actors Rhea Perlman and Danny DeVito spent a solid 35 years of marriage and 40 years together, largely thanks to the fact that they shared many of the same core values. But like any other couple, the two of them have had their differences and split up in 2012, reconciling in 2013 for a while longer. In 2017, Danny and Rhea separated on what seems to be an indefinite basis, but they didn't get divorced. They still enjoy their close friendship together and see each other very regularly.
Did you know? 
Among other films, Rhea and Danny worked together in the family film Matilda.
Paul Newman and Joanne Woodward
Length: 50 years
Meeting Location: New York City
Year: 1958
Children: 3

  Source: wikimedia.org
The late Paul Newman was universally held in high regard for his philanthropy as much as for his talents, and many people were impressed by his 5-decade marriage as well. His lovely wife, Joanne Woodward, stated that she and Paul were great friends before they ever became lovers, and said that they also shared a deep trust in one another. In fact, their relationship endured so well that they were nicknamed "Hollywood's golden couple"!
Did you know? 
Paul Newman is known for saying "I have steak at home. Why should I go out for hamburger?"
Bill and Camille Cosby
Length: 55 years
Meeting Location: Unknown
Year: 1964
Children: 5

  Source: deadline.com
Camille and Bill Cosby's marriage was long considered to be a prime example of faithfulness and dedication, even when allegations of sexual assault eroded Bill's reputation. In 2014, Camille formally stated that she saw her husband as a victim of false allegations. However, since Bill was convicted of repeated assault and jailed in 2018, she never visits him in prison.
Did you know? 
Camille and Bill's son, Ennis, was tragically murdered in 1997.
Bob and Ginny Newhart
Length: 56 years
Meeting Location: Los Angeles
Year: 1963
Children: 4

  Source: cityandshore.com
Ginny Newhart used to say that she was determined to avoid marrying anyone else who was also in showbiz. But when she met Bob on a blind date coordinated by comedian Buddy Hackett, things changed! The stand-up comedian was smitten by her as well, saying that he knew she was the one right away. He also stated decades later that he only wished he could have married her even sooner.
Did you know? 
Ginny used to babysit Buddy Hackett's children.
Hume Cronyn and Jessica Tandy
Length: 52 years
Meeting Location: New York
Year: 1942
Children: 2

  Source: wikimedia.org
Canadian stage and screen actor Hume Cronyn enjoyed frequently working alongside Jessica Tandy throughout the acting portion of his career. Jessica Tandy studied acting at the Ben Greet Academy in New York and quickly became known for her complex portrayals of each character she was given. One of her most iconic performances was in A Streetcar Named Desire in 1947 and earned her a Tony Award.
Did you know? 
In addition to acting, Hume Cronyn was also a writer and director.
James Garner and Lois Clarke
Length: 59 years
Meeting Location: Chicago, Illinois
Year: 1956
Children: 2

  Source: countryliving.com
James Garner and Lois Clarke are known for having tied the knot a mere two weeks after they met, and for making it last afterwards for quite some time! The couple originally met through their mutual friends at a pool party, and James called it love at first sight. They got together for every night leading up to their wedding 14 days later.
Did you know? 
James' parents urged him to reconsider the whirlwind marriage, citing their different religious backgrounds and cautioning him into committing himself to someone so different.
Jerry Stiller and Anne Meara
Length: 61 years
Meeting Location: New York City
Year: 1954
Children: 2

  Source: wikimedia.org
Jerry Stiller and Anne Meara had the longest Hollywood marriage to date. They played together as a comedic duo in variety shows and became famous for other roles that built upon their substantial reputations as comedians. Jerry Stiller went on to play in favorites such as Seinfeld and The King of Queens, while Anne Meara played in Anna Christie and Rhoda. The couple said that they'd always shared an intense bond with one another.
Did you know? 
In 2010, the couple put out their own Yahoo comedy series partially produced by their son, Ben Stiller, and named "Stiller & Meara" after themselves.