There's no shortage of crime in the world, but fortunately, many criminals are convicted and sentenced for their wrongdoings. In most cases, their sentence is based off how extreme their crimes were. Despite there being a finite number of years in the average human lifespan, people guilty of especially horrible misdeeds are often given much longer sentences in order to reduce their chances of getting out on parole.
Today, we'll be looking at 10 of the longest prison sentences ever recorded and learning about the crimes that led to each one.
Please be warned that the following content may be disturbing for some readers and proceed with caution. 
Bobby Joe Long
Length: 28 life sentences, 99 years, and the death penalty
Year Sentenced: 1985
Location: USA
Type of Crime: Murder and Sexual Assault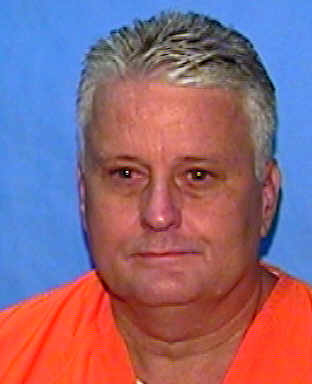 Source: wikimedia.org
Robert Joseph Long terrorized the entire Tampa Bay area in Florida during an eight-year serial killing spree in 1984. He kidnapped, sexually assaulted, and murdered a minimum of 10 women, including Lisa McVey, whom he released afterwards. McVey played a key part in providing the necessary information to track Long down at last and bring him to justice.
Did you know? 
Two of Long's victims stood by to witness his execution in May of 2019, including Lisa McVey Noland who was only 17 when she was abducted and assaulted.
Billy Joe Godfrey
Length: 1,050 years or 35 life sentences
Year Sentenced: 2015
Location: USA
Type of Crime: Child Abuse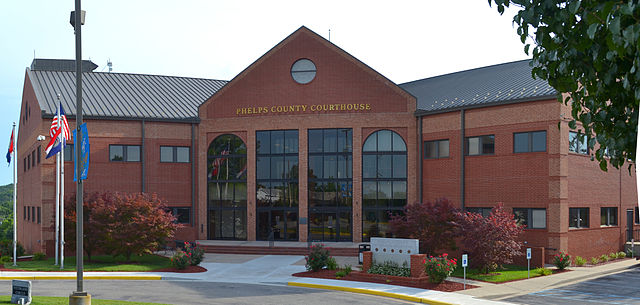 Source: wikimedia.org
Billy Joe Godfrey committed heinous sexual acts against two children between the ages of 8 and 13 from the years 1995 to 1999. Godfrey pleaded guilty and prosecutor Brendon Fox labelled this one of the worst cases he'd ever seen. Godfrey asked for the opportunity to die out of prison, but was denied. When judge Ronald White delivered justice, he stated that Godfrey would never take another breath of free air.
Did you know? 
Both of Godfrey's victims came forward in October of 2014.
Rene Lopez
Length: 1,503 years
Year Sentenced: 2017
Location: USA
Type of Crime: Child Abuse

  Source: wikimedia.org
The longest prison sentence in the history of Fresno Superior Court went to Rene Lopez for sexually abusing his daughter over the course of four years. She was first abused by one of his friends and, instead of protecting her, Lopez added to the trauma. He also blamed her for his crimes and expressed no remorse, leading Judge Edward Sarkisian Jr. to describe him as a "serious danger to society".
Did you know? 
Rene Lopez turned down two plea deals leading up to his trial, refusing to admit guilt.
James Eagan Holmes
Length: 3,318 years and 12 life sentences
Year Sentenced: 2015
Location: USA
Type of Crime: Mass Murder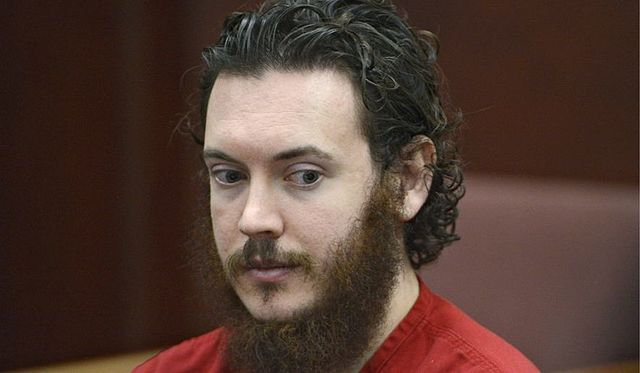 Source: wikimedia.org
James Eagan Holmes became known all across the internet as the one responsible for the Aurora, Colorado shooting in 2012. Holmes walked into a midnight screening of The Dark Knight Rises, setting off tear gas grenades and gunning down the audience members. Holmes killed a total of 12 people, injuring 70 more and earning a separate life sentence for every victim who died.
Did you know? 
This shooting is said to have the most casualties of any shooting since the Columbine Massacre of 1999.
Martin Bryant
Length: 1,035 years and 35 life sentences
Year Sentenced: 1996
Location: Australia
Type of Crime: Mass Murder

  Source: wikimedia.org
Martin Bryant killed 35 people and injured 23 more when he carried out one of the deadliest shootings in history. His shooting spree came to be called the Port Arthur Massacre after the area where most of the murders took place. Bryant was sentenced to an impossibly long imprisonment with no possibility of parole for his crimes.
Did you know? 
Bryant's state of personal well-being plummeted after his imprisonment, leading him to attempt suicide several times, which has sparked many interesting debates.
Dudley Wayne Kyzer
Length: 10,000 years and three life sentences
Year Sentenced: 1977 and 1981
Location: USA
Type of Crime: Murder

  Source: wikimedia.org
Dudley Wayne Kyzer was described as a "born killer" by one of his prosecutors for shooting his mother-in-law, estranged wife, and an innocent college student dead. Kyzer was originally sentenced to death by electric chair when he was tried in 1977, but this sentence was later contested as inhumane. He was tried again in 1980 and received his three life sentences plus 10,000 years instead.
Did you know? 
Kyzer's friends who visit him in prison say that he is a changed man and born-again Christian–but he's still been denied parole 10 times.
Allan Wayne McLaurin and Darron Bennalford Anderson
Length: 21,000 years
Year Sentenced: 1994
Location: USA
Type of Crime: Child Abuse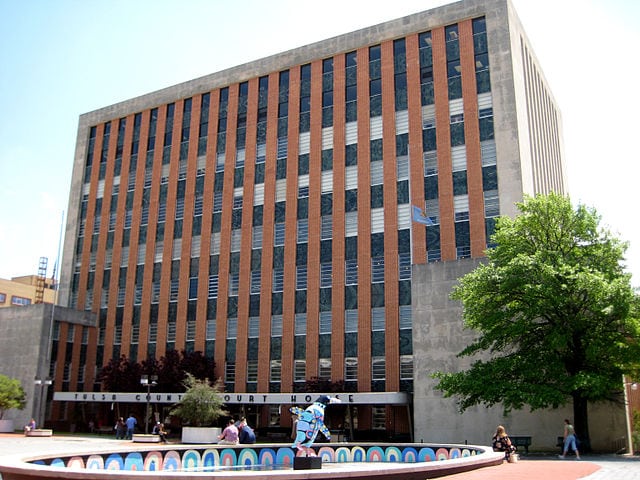 Source: wikimedia.org
These two criminals committed a series of hideous crimes, including sexual assault of an elderly woman over the course of several hours after they rammed her car off the road in Tulsa County. Their other offenses included kidnapping, larcey, and robbery. McLaurin appealed after his sentence and got it reduced by 500 years. Anderson appealed and was reconvicted, receiving another 9,500 years added on top of his existing sentence.
Did you know? 
Together, McLaurin's and Anderson's sentences add up to approximately 32,500 years.
Charles Scott Robinson
Length: 30,000 years
Year Sentenced: 1994
Location: USA
Type of Crime: Child Abuse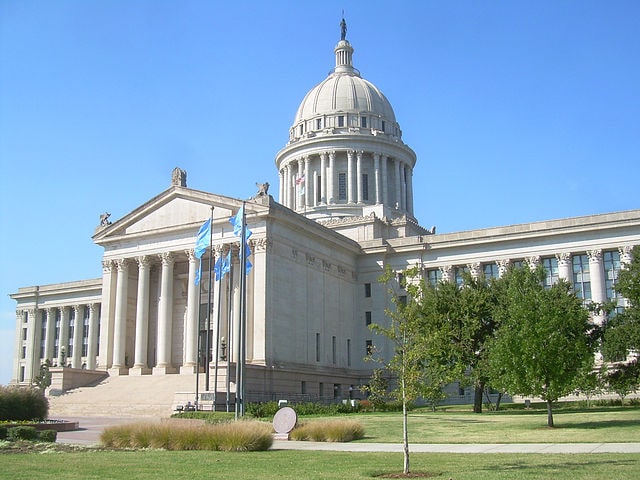 Source: wikimedia.org
Charles Scott Robinson got the longest prison sentence ever doled out to a single criminal on multiple counts in the United States. Robinson was given a sentence of 5,000 years for each of his six counts of sexual assault on a three-year-old girl. Oklahoma is known for cracking down with tough sentences, and Robinson's case was no exception: The court gave each sentence consecutively, ensuring that there was no way he'd ever walk free again.
Did you know? 
Robinson's sentence is the longest one on record to be given as the result of an appeal.
Otman el-Gnaoui, Jamal Zougam and Emilio Suarez Trashorras
Length: 42,924 years
Year Sentenced: 2007
Location: Spain
Type of Crime: Mass Murder, Terrorism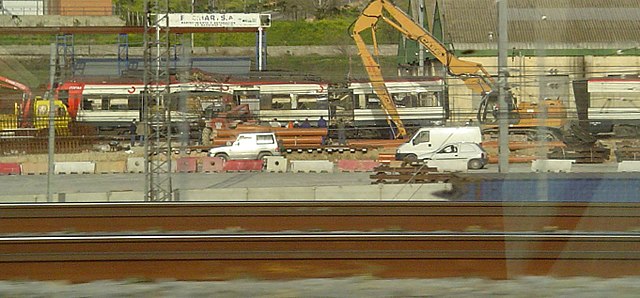 Source: wikimedia.org
These three men were pinpointed as the instigators of the 2004 Madrid bombings that resulted in 191 casualties and injured over 1,800 others. This attack is said to be the worst Islamist terrorist attack in Europe, with bombs having been planted on four separate commuter trains. Zougam and Gnaoui are believed to have been the ones who set up the bombs, along with several others who suicide-bombed.
Did you know? 
Seven other people suspected to be involved in the Madrid bombings were acquitted.
Chamoy Thipyaso
Length: 141,078 years
Year Sentenced: 1989
Location: Thailand
Type of Crime: Fraud

  Source: wikimedia.org
Chamoy Thipyaso received the longest prison sentence recorded in the world. She defrauded more than 16,000 people in Thailand through a pyramid scheme which she was able to sustain for a surprisingly long time. All in all, Thipyaso's scheme was valued at $200-300 million when she got caught. Seven others were convicted of corporate fraud alongside her.
Did you know? 
Thipyaso is believed to have pulled off her scheme for so long partly because of her connection to the Petroleum Authority of Thailand and partly as a result of being married to a high-ranking member of the Royal Thai Air Force.