Baseball is known worldwide as "the All-American sport," and people from all around the United States flock to sports stadiums to watch their favorite teams. Avid baseball fans get tons of enjoyment even from the most predictable games, and special achievements are even better! Regardless of how the scores turn out and who wins the game, record-breaking home runs are always exciting.
So, just how long can the greatest home runs get? Today we'll be learning about the top 10 longest home runs in Major League Baseball history and discovering some interesting facts about each pro player!
Giancarlo Stanton 
Distance: 504 Feet
Team: Miami Marlins
Date: 2016
Location: Coors Field, Colorado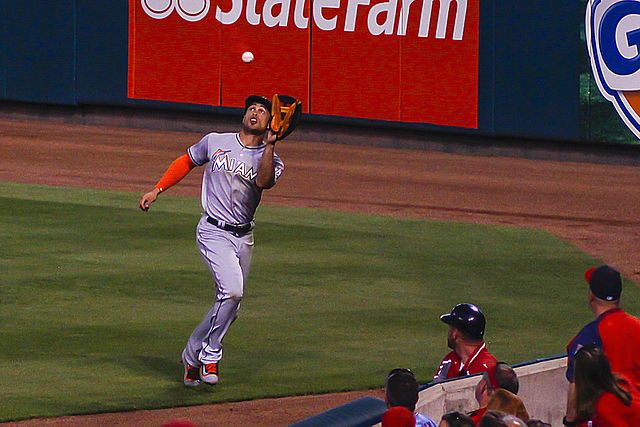 Source: wikimedia.org
Giancarlo Stanton hit the longest home run ever made in Coors Field to date when he played against the Rockies in 2016. Some people speculate that it might actually have been quite a few feet shorter, but that's still the longest home run hit for years! Nomar Mazara, who played for the Rangers, held the longest home run in the Majors for that season until Stanton overshadowed him with this impressive run.
Did you know? 
Giancarlo Stanton has a solid reputation for consistently hitting insanely long home runs, making it hard for him to beat himself!
Mo Vaughn
Distance: 505 Feet
Team: New York Mets
Date: 2002
Location: Shea Stadium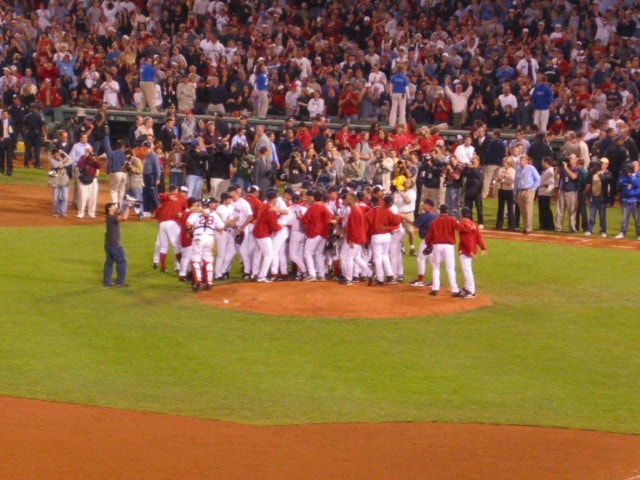 Source: wikimedia.org
It's extremely tricky to determine the distance of a home run accurately since so many factors go into a good measurement, but Mo Vaughn's hit was clearly a milestone! Vaughn was traded to the New York Mets at the end of 2001, and was actually mocked at the beginning of the 2002 season for being out of shape. Despite his slow start and 268-pound stature, Vaughn got some great runs in before his knee problems set in during the 2003 season.
Did you know? 
When Mo Vaughn hit this run, Keith Hernandez said mid-broadcast: "It looks like there's beer coming off that sign."
Jim Thome
Distance: 511 Feet
Team: Cleveland Indians
Date: 1999
Location: Heritage Park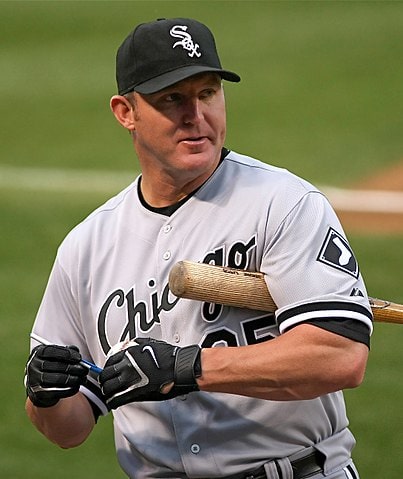 Source: wikimedia.org
July 3rd, 1999 still stands as a milestone for Indians fans, who fondly remember the astounding home run that secured Jim Thome's place in MLB history. In fact, the Indians erected a 12-foot bronze statue in his honor in Heritage Park! Thome said that he was honored, but also a little overwhelmed by the statue, and he readily points out that many other players were just as great.
Did you know? 
Given Jim Thome's intimidating build, many people think that he used steroids throughout his professional baseball career.
Darryl Strawberry
Distance: 525 Feet
Team: New York Mets
Date: 1988
Location: Olympic Stadium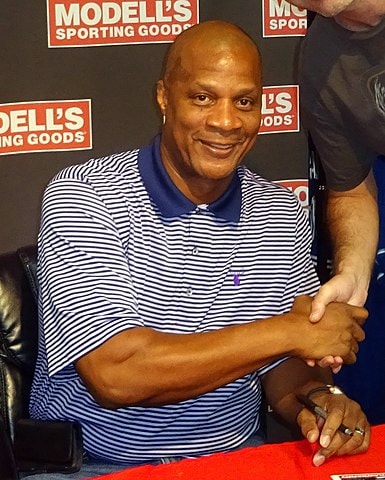 Source: wikimedia.org
This astounding home run ball went so high that it hit the roof of the Olympic Stadium, and people speculated that it would have kept on going if its path hadn't been obstructed! Since physicists calculate that it would have reached 525 feet if not for the roof stopping it, people generally credit Darryl Strawberry with the full distance. People have numerous theories on why the ball went so far, even suspecting the ventilation systems!
Did you know? 
Before Strawberry broke the record, the previous longest Olympic Stadium Home Run was made by Willie Stargell at 475 feet.
Dave Kingman
Distance: 530 Feet
Team: New York Mets
Date: 1976
Location: Wrigley Field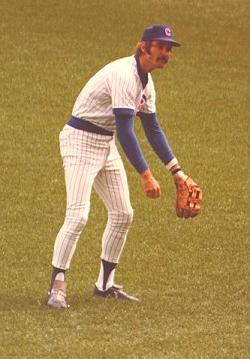 Source: wikimedia.org
While Dave Kingman's home run hit was impressive by any standard, the exact distance that he reached is heavily debated. The hit was estimated to be around 573 feet and the New York Times originally reported it as a 630-foot hit. However, when it was measured based on the available landmarks, the distance was more accurately stated to be approximately 530 feet.
Did you know? 
Based on the most accurate possible measurements, Kingman's home run is said to be the longest one in the history of Wrigley Field.
Adam Dunn
Distance: 535 Feet
Team: Cincinnati Reds
Date: 2004
Location: Great American Ball Park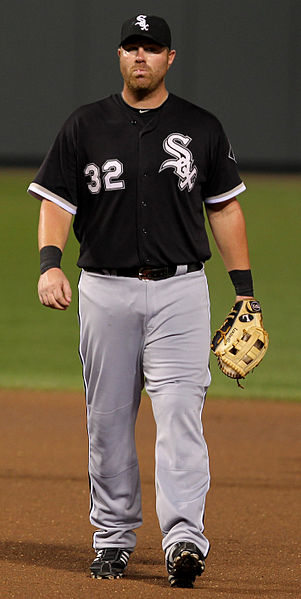 Source: wikimedia.org
Adam Dunn was a notable quarterback during high school football in Texas, and agreed to play football for the University of Texas at Austin. The Cincinnati Reds also picked him during the 1998 Major League Baseball draft almost immediately afterwards, which required everyone to strike a deal so that he could divide his time between both pursuits. Dunn had high strikeout totals, but one of Dunn's teammates said that his hits disappeared over the horizon when he got them!
Did you know? 
Adam Dunn was nicknamed "Big Donkey" while he played.
Willie Stargell
Distance: 535 Feet
Team: Pittsburgh Pirates
Date: 1978
Location: Three Rivers Stadium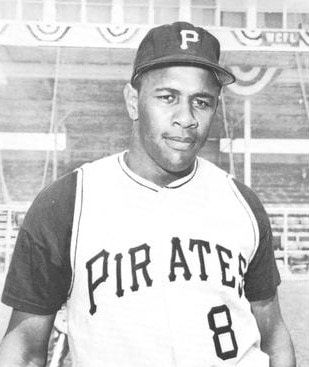 Source: wikimedia.org
Wilver Dornell Stargell led the Pirates to two World Series victories and six division titles. He was added to the Baseball Hall of Fame in 1988 and is renowned as a baseball legend. Stargell passed away in 2001 following a tragic stroke, but he is remembered fondly: His friendly attitude and caring leadership role in the team earned him the nickname "Pops."
Did you know? 
Stargell and the Pirates adopted the song "We Are Family" by Sister Sledge as their team anthem.
Reggie Jackson
Distance: 539 Feet
Team: Oakland Athletics
Date: 1971
Location: Tiger Stadium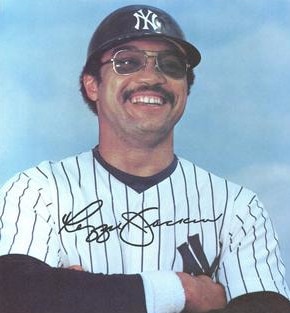 Source: wikimedia.org
Reggie Jackson hit an impressive 563 home runs during his MLB career and earned a number of different awards for his outstanding performance. His achievements include two Silver Slugger Awards, two World Series MVP Awards, and the Babe Ruth Award. Jackson also helped win nearly-countless pennants, and tendency to play as a clutch hitter earned him the nickname "Mr. October".
Did you know? 
As with Darryl Strawberry's record-breaking hit, Reggie Jackson's ball was obstructed by the venue and the full reach of the hit had to be calculated.
Mickey Mantle
Distance: 565 Feet
Team: New York Yankees
Date: 1953
Location: Griffith Stadium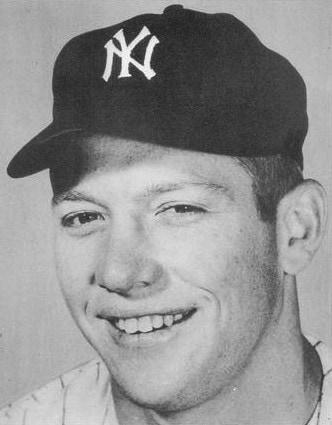 Source: wikimedia.org
Famous hits like Mickey Mantle's home run are almost always hotly debated, and his was no exception! Some people insist that the wind helped him achieve this amazing record, while others point out that others played in the same conditions with inferior results. Both the baseball and bat used to set this record were put on display in the Yankee Stadium.
Did you know? 
Mantle's famous baseball was actually stolen from its display case in the Yankee Stadium by a group of boys who regretted the theft and returned it.
Babe Ruth
Distance: 578 Feet
Team: New York Yankees
Date: 1921
Location: Plant Field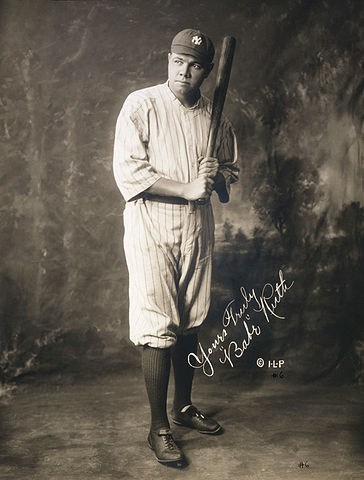 Source: wikimedia.org
Babe Ruth's home run hit was the longest in MLB history. George Herman "Babe" Ruth Jr. is arguably the most famous baseball legend to ever step up to bat. His accomplishments include helping his team to win seven American League pennants alongside four World Series championships! Ruth's astounding home run hit reached a greater distance than most people thought humanly possible, and was described by the Tampa Morning Tribune as "wallop stupendous."
Did you know? 
The ball that Babe Ruth hit to make this home run was given to evangelist Billy Sunday, who was nearby at the Florida Fairgrounds.