The National Hockey League (NHL) welcomes professional players from both Canada and the United States to test their skills against one another on the ice. As with other sports, sometimes games are pretty straightforward, with a few easy points and a quick conclusion. But sometimes, teams are too evenly matched for a fast resolution and the game can spill into overtime.
So, just how long are the longest NHL games in history? Today we'll look at 10 of the longest NHL games and rank them according to how many minutes were on the scoreboard when they finished. We'll also learn some interesting facts about each one!
New York Islanders 3, Washington Capitals 2
Length: 128:47
Date: April 18, 1987
Location: Capital Centre
Winning Team's Coach: Terry Simpson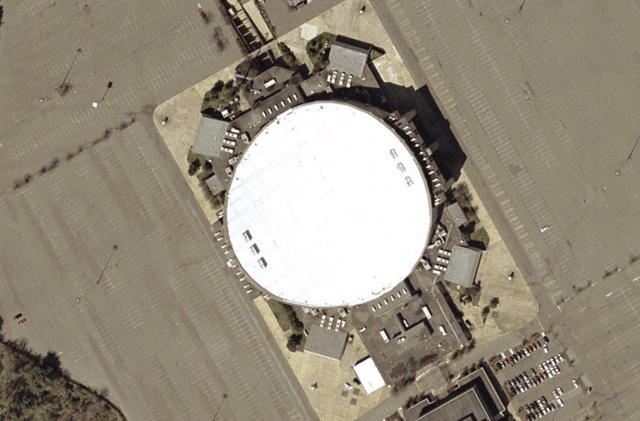 Source: wikimedia.org
This game wound up being so memorable that it was given its own name: "Easter Epic". The game got this name because it ran long enough to end right at 1:58 in the morning on Easter Sunday, and everyone in attendance could hardly believe it when the game finally ended. Both teams were exhausted and relieved to be finished at last!
Did you know? 
The Easter Epic was one of the games featured in Greatest NHL Moments Presented by Coors Light and Pepsi Zero Sugar.
Montreal Canadiens 2, New York Rangers 1
Length: 128:52
Date: March 28, 1930
Location: Montreal Forum
Winning Team's Coach: Cecil Hart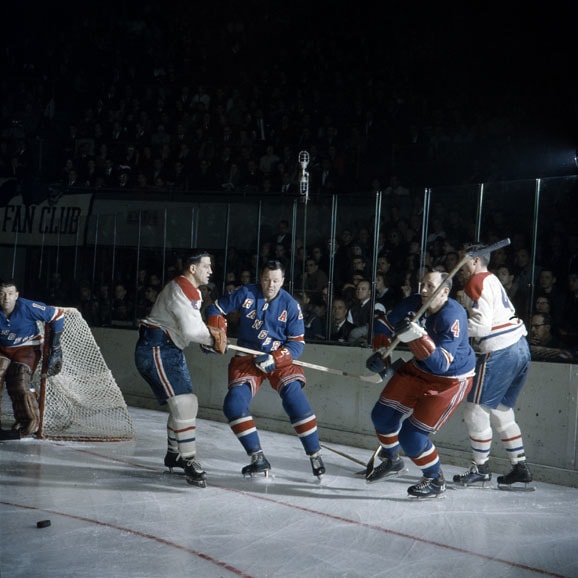 Source: wikimedia.org
The Montreal Canadiens or le Club de hockey Canadien were successful starting out, winning Stanley cups in 1930 and 1931. This game was the first one between the Montreal Canadiens and the New York Rangers, and was also the first in NHL history to run on for four overtime periods! Lorne "Gump" Worsley of the Rangers suffered a knee injury in the first game of this series, which may have contributed to the team's loss.
Did you know? 
The Canadiens suffered during the Great Depression, declining to the point where the team owners considered selling them off and sending them to Cleveland, Ohio.
Dallas Stars 2, San Jose Sharks 1
Length: 129:03
Date: May 4, 2008
Location: American Airlines Center
Winning Team's Coach: Dave Tippett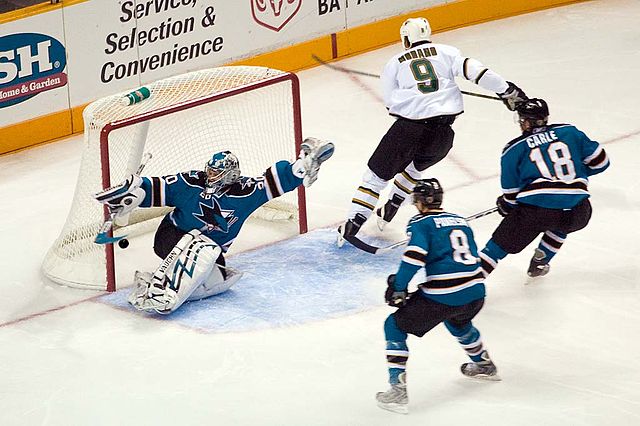 Source: wikimedia.org
This game was the longest in the history of the San Jose Shark franchise, and their loss was truly exhausting after more than five hours of play time. Coach Ron Wilson commended his players after the defeat for sticking it out and playing hard for so long. Brenden Morrow of the Dallas Stars was the one who ended this game by making the winning goal.
Did you know? 
Sharks defense Brian Campbell was sent to sit in the penalty box after he was caught deliberately tripping Loui Eriksson.
Toronto Maple Leafs 3, Detroit Red Wings 2
Length: 130:18
Date: March 23, 1943
Location: Detroit Olympia
Winning Team's Coach: Hap Day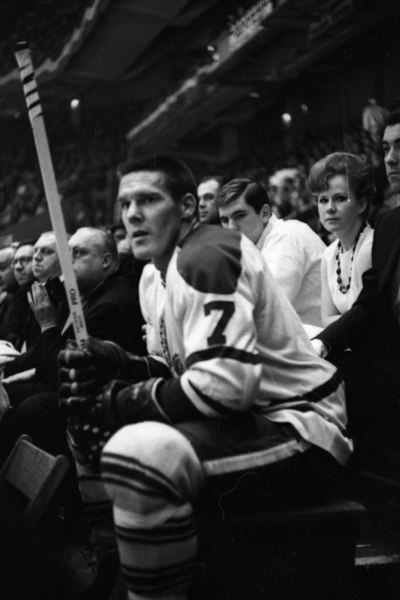 Source: wikimedia.org
Also called the Toronto Maple Leaf Hockey Club or simply the Leafs, the victors of this game played over 70 minutes of overtime before scoring the winning point! Jack McLean made the winning goal, which became one of the biggest highlights of his career. However, his teammate Bud Poile insisted that he had actually scored the goal despite the fact that McLean got credit for it.
Did you know? 
The Toronto Maple Leafs are one of the "Original Six" NHL teams to endure through the Great Depression.
Vancouver Canucks 5, Dallas Stars 4
Length: 138:06
Date: April 11, 2007
Location: General Motors Place
Winning Team's Coach: Alain Vigneault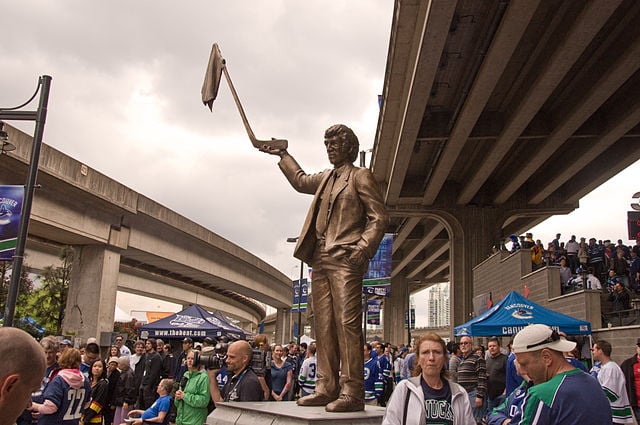 Source: wikimedia.org
Eight combined goals were made by the two teams in less than an hour, but the following doldrums ensued for approximately 85 more minutes. Twin brothers Henrik and Daniel Sedin wound up successfully scoring the winning point. Goalie Robert Luongo was traded through a series of unlucky teams and had to wait a long time to get to the postseason, but this game was one to remember!
Did you know? 
During this match, goalie Robert Luongo faced a record number of playoff game shots!
Pittsburgh Penguins 3, Washington Capitals 2
Length: 139:15
Date: April 24, 1996
Location: US Airways Arena
Winning Team's Coach: Eddie Johnston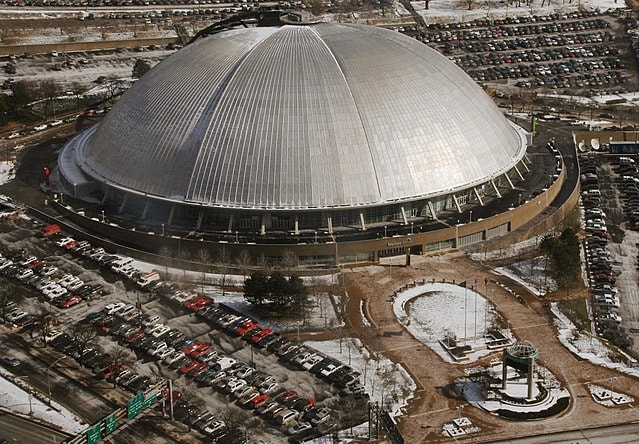 Source: wikimedia.org
Mario Lemieux of the Pittsburgh Penguins and Todd Krygier of the Washington Capitals actually got so frustrated during this match that they got penalized for fighting. Krygier used his glove to strike Lemieux in the face, and Lemieux retaliated by throwing him down on the ice. Lemieux was ejected from the match as a result, adding to the memorability of the multiple-overtime game!
Did you know? 
Forward Petr Nedved scored the winning goal that brought this game to a close.
Mighty Ducks of Anaheim 4, Dallas Stars 3
Length: 140:48
Date: April 24, 2003
Location: American Airlines Center
Winning Team's Coach: Mike Babcock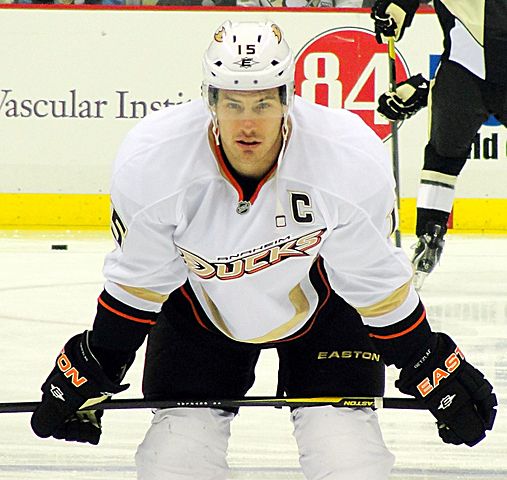 Source: wikimedia.org
This game appeared to be all set for the Mighty Ducks of Anaheim to take a quick, clean victory, but then Brenden Morrow of the Dallas Stars scored a late goal that pushed the game into overtime. From there, the game dragged on to become the longest game in Mighty Ducks history. When it finally ended, Steve Levy of ESPN announced "The game that would not end, just has".
Did you know? 
Petr Sykora finally scored the winning point for this game, but not until 48 seconds into the fifth overtime!
Philadelphia Flyers 2, Pittsburgh Penguins 1
Length: 152:01
Date: May 4, 2000
Location: Mellon Arena
Winning Team's Coach: Roger Neilson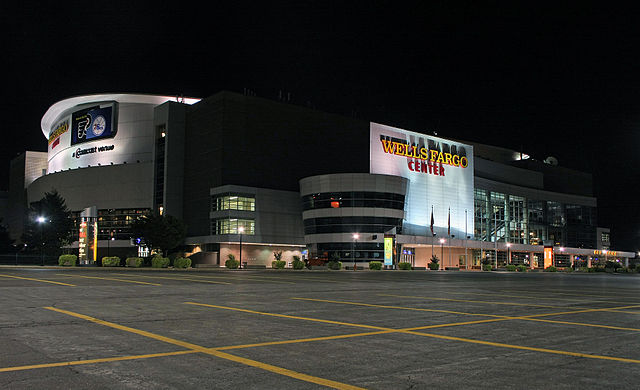 Source: wikimedia.org
This game between the Philadelphia Flyers and the Pittsburgh Penguins turned out to be the longest game in the modern era of the NHL! Most people peg the NHL's modern era as beginning in 1934-1944. This game, which included five overtimes, stretched on partially because the players got increasingly cautious and afraid to make a mistake that would cause their team to lose! Ron Tugnutt, the Penguins' goalie, said that Philadelphia had always been their nemesis.
Did you know? 
Tugnutt also pointed out how exhausted everyone was, saying: "It wasn't pretty hockey."
Toronto Maple Leafs 1, Boston Bruins 0
Length: 164:46
Date: April 3, 1933
Location: Maple Leaf Gardens
Winning Team's Coach: Dick Irvin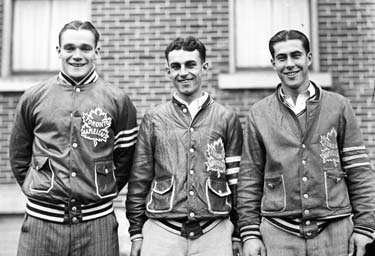 Source: wikimedia.org
This game went on for a staggering six overtimes before a single point was scored! The game actually went on for so long that the teams' managers, Toronto's Conn Smythe and Boston's Art Ross, would have been willing to decide the fate of the match with a coin toss if the players had agreed! However, the players were determined to see the game through to the end by that point and refused to flip a coin.
Did you know? 
This game took place during the Toronto Maple Leafs' 17th season in the NHL.
Detroit Red Wings 1, Montreal Maroons 0
Length: 176:30
Date: March 24, 1936
Location: Montreal Forum
Winning Team's Coach: Jack Adams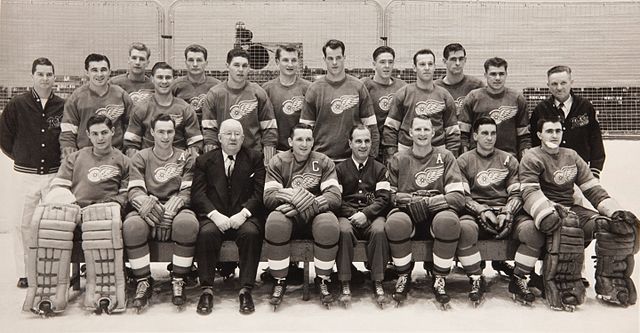 Source: wikimedia.org
The 1936 game between the Detroit Red Wings and the Montreal Maroons was the longest NHL game ever. The game drew around 10,000 fans who wound up watching for much longer than they anticipated when it took the team two days to score even one goal! This match included nine periods of hockey, and the game got progressively harder as the ice got rougher. In fact, this single game nearly lasted for the equivalent of three regulation games!
Did you know? 
The Maroons indulged in periodic sips of coffee and brandy in order to keep going for the full duration of this game.