Most of us are happy to catch a fish that's large enough to keep at all, let alone break any records. However, some people head out to treacherous waters in hopes of catching something that's worth writing home about. The biggest catches come with their share of danger, often damaging equipment and taking hours of labor to bring on board. It's no surprise that these record-breakers are usually reserved for the most serious fishers!
So just how large have the biggest catches gotten? Today we'll look at the 10 largest fish ever caught and rank them according to weight. We'll also learn some cool facts about each fish!
Luke's Shortfin Mako Shark
Size: 1,221 pounds
Caught By: Luke Sweeney
Location: Chatham, Massachusetts
Date Caught: July 21, 2001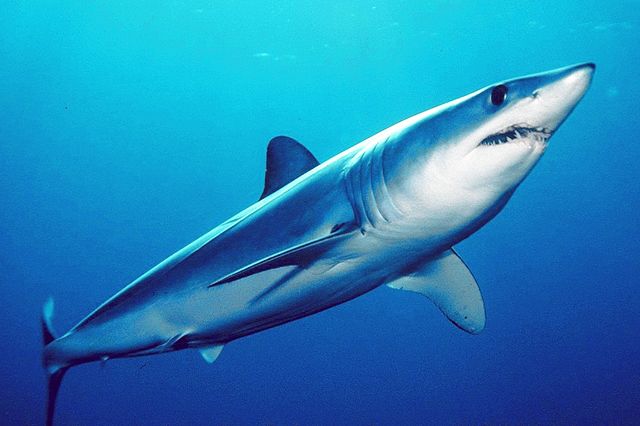 Source: wikimedia.org
This impressive specimen was caught during the Oak Bluffs Monster Shark Tournament in a reel-in battle that lasted an exhausting three hours. The monster fish was finally pulled aboard Luke Sweeney's boat, which was actually the smallest one in the tournament and was manned by Captain Chris Peters and two crewmen: Doug Abdelnour and Dave Gaffey.
Did You Know?
After the turbulent battle to land this huge Mako, Captain Peters announced plans to get a bigger boat!
Bucky's Great Hammerhead Shark
Size: 1,280 pounds
Caught By: Bucky Dennis
Location: Boca Grande, Florida
Date Caught: May 23, 2006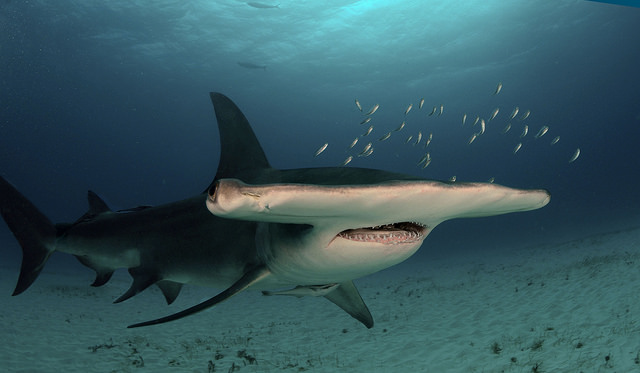 Source: wikimedia.org
Captain Bucky Dennis had spent the better part of a decade hoping to make a record-breaking catch by the time he hauled in this astounding Great Hammerhead specimen. When he finally landed the shark after a six-hour battle that dragged his boat approximately 12 miles out into the sea, he got extremely mixed feedback. Some people applauded his catch, while many others were outraged by the killing of the majestic shark.
Did You Know?
Sadly, Dennis couldn't donate his catch for research since the Mote Center for Shark Research didn't want to encourage other shark killings.
Clemens' Sixgill Shark
Size: 1,298 pounds
Caught By: Clemens Rump
Location: Ascension Island, British Overseas Territories
Date Caught: November 21, 2002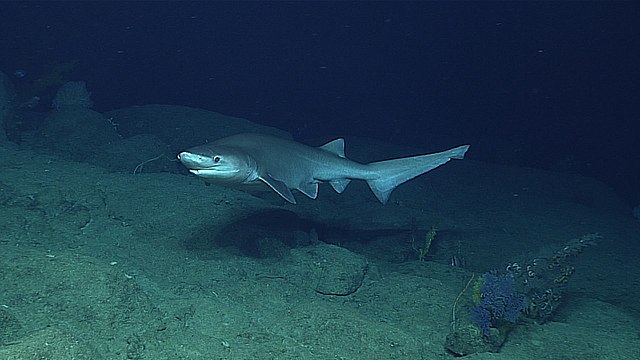 Source: wikimedia.org
Caught in the South Atlantic Ocean in a portion of the British Overseas Territories, this shark was a somewhat rare find. Sixgill sharks are surprisingly close in anatomy to primitive sharks found only in fossils and keep mostly to deep waters today, making encounters with humans unusual. Sixgill Sharks are members of the Hexanchidae family and have more relatives preserved in fossil form than are alive in the ocean today.
Did You Know?
Ascension Island is named after the day when its discovery was recorded: Ascension Day.
Jay's Pacific Blue Marlin
Size: 1,376 pounds
Caught By: Jay de Beaubien
Location: Kaaiwi Point, Kona, Hawaii
Date Caught: May 31, 1982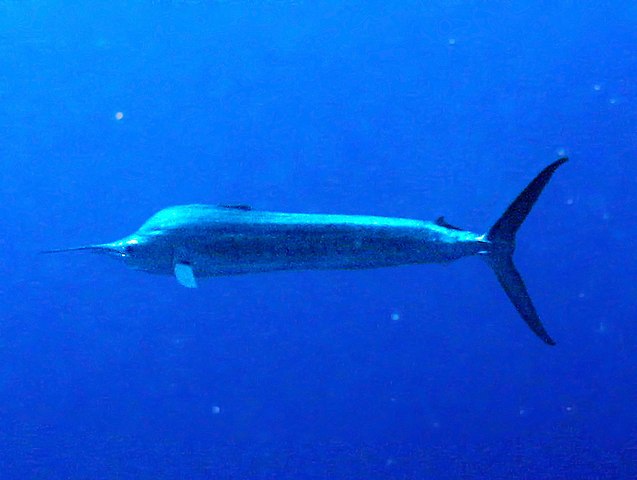 Source: wikimedia.org
While sharks make up a high percentage of huge, record-breaking catches, they aren't the only giants to be caught! Jay de Beaubien learned this firsthand when he got a bite on the line while trolling through the waters off Kona island. The monster Marlin had all but emptied the spool of line in a matter of minutes, but was successfully brought in after an intense 40-minute fight.
Did You Know?
The unusually short fight that it took to land this record-breaking Marlin fits in comically well with the name of de Beaubien's boat: No Problem.
Paulo's Atlantic Blue Marlin
Size: 1,402 pounds 2 ounces
Caught By: Paulo Amorim
Location: Vitoria, Brazil
Date Caught: February 29, 1992

  Source: wikimedia.org
Paulo Amorim caught the biggest Atlantic Blue Marlin to date using a bright pink and white Mold Craft Super Chugger lure, and his record is yet to be broken. Many people claim that Marlin fishing is the most exhilarating form of offshore game fishing since these fish can get so large and difficult to land.
Did You Know?
While record-holders like this one seem impossible to beat when they're caught, many fishers believe that the current Marlin records will be broken.
Ken's Bluefin Tuna
Size: 1,496 pounds
Caught By: Ken Fraser
Location: Aulds Cove, Nova Scotia, Canada
Date Caught: October 26, 1979

  Source: wikimedia.org
It's not uncommon for Bluefin Tuna to get impressively large, but this incredible catch from 1979 still holds the world record. It took a surprisingly short 45-minute period to bring the massive Bluefin aboard the Lady and Misty. This monster record-holder was lured in by trolling mackerel through the waters off Nova Scotia.
Did You Know?
Ken Fraser wrote out the story of his record-breaking catch in a book titled "POSSESSED" that discusses some key details of Bluefin Tuna fishing.
Alfred's Black Marlin
Size: 1,560 pounds
Caught By: Alfred C. Glassell Jr.
Location: Cabo Blanco, Peru
Date Caught: August 4, 1953

  Source: flickr.com
Many huge Marlin specimens have been caught over the years, but this one is the largest of all by the stringent standards of the International Game Fish Association. This specimen also holds a second record as the heaviest bony fish ever verified by the IGFA. It measures a whopping 14 feet and 7 inches in length and is on display at the Houston Museum of Natural Science on a long-term loan from the Smithsonian.
Did You Know?
This marlin is featured in an exhibit designed to teach people about the marine life in the waters surrounding Peru.
Terje's Greenland Shark
Size: 1,708 pounds 9 ounces
Caught By: Terje Nordtvedt
Location: Trondheimsfjord, Norway
Date Caught: October 17, 1987

  Source: wikimedia.org
The Greenland Shark has the longest known lifespan of any vertebrate alongside reaching shocking sizes. Terje Nordtvedt's catch wasn't just unusual because of its record-breaking size but also because of how rare it is for humans to encounter Greenland Sharks. These slow-moving, massive sharks prefer colder waters and tend to inhabit greater depths than humans generally venture into.
Did You Know?
The Greenland Shark eats all kinds of other fish and crustaceans, and this specimen was caught using herring as bait.
Kevin's Tiger Shark
Size: 1,785 pounds 11 ounces
Caught By: Kevin J. Clapson
Location: Ulladulla, Australia
Date Caught: March 28, 2004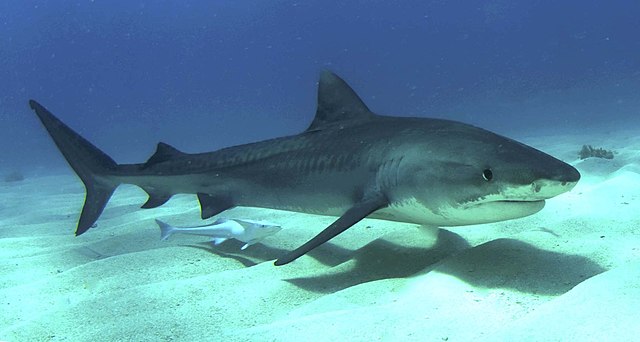 Source: wikimedia.org
Tiger Sharks hold a somewhat grim reputation for being aggressive and willing to repeatedly attack humans. They come in second only to Great White Sharks in their number of human attacks, but they often do much more damage once they get started. However, that didn't stop Kevin Clapson from wrestling one on board while fishing off Ulladulla, Australia! His Tiger Shark record has yet to be beaten.
Did You Know?
This record broke a previous famous Tiger Shark record that had been held by Walter Maxwell since 1964 by a mere five pounds.
Alfred's Great White Shark
Size: 2,664 pounds
Caught By: Alfred Dean
Location: Ceduna, Australia
Date Caught: April 21, 1959

  Source: wikimedia.org
Alfred Dean's Great White Shark is still the largest fish ever caught. The lucky fisherman grew up in Irymple, Victoria and often struggled to make time for fishing amidst his duties at his treasured family citrus and grape farm, Sunnycliffs. Alfred's earliest experience with shark fishing was somewhat disappointing since the big fish broke his rod. But it sparked a lifelong interest in shark fishing that would later help him make history!
Did You Know?
Alfred Dean didn't stop at his biggest record-breaker: He also landed two other sharks that weighed in at 2,333 and 2,536 pounds.