Have you ever heard the phrase, "The camera puts on 15 lbs?" While that is true, the same can be said for height, in either direction; shorter or taller! The perfectly placed lights mixed with some clever and intricate camera work can completely fool an audience into believing whatever the director wants them to see.
It's hard to trust what we see on the screen. A skilled cinematographer can make even Tom Cruise, who's known for being on the shorter side, look like he can stand (almost) eye-to-eye with Dwayne "The Rock" Johnson. Well, this time, we decided to pull the veil back and reveal what's behind the glitz, glam, and trickery that makes our tallest superstars of the silver screen look truly larger than life.
Ireland Baldwin
Age: 26
Height: 6'1 (1.85 m)
Notable Role In: Grudge Match
Born: 10/23/1995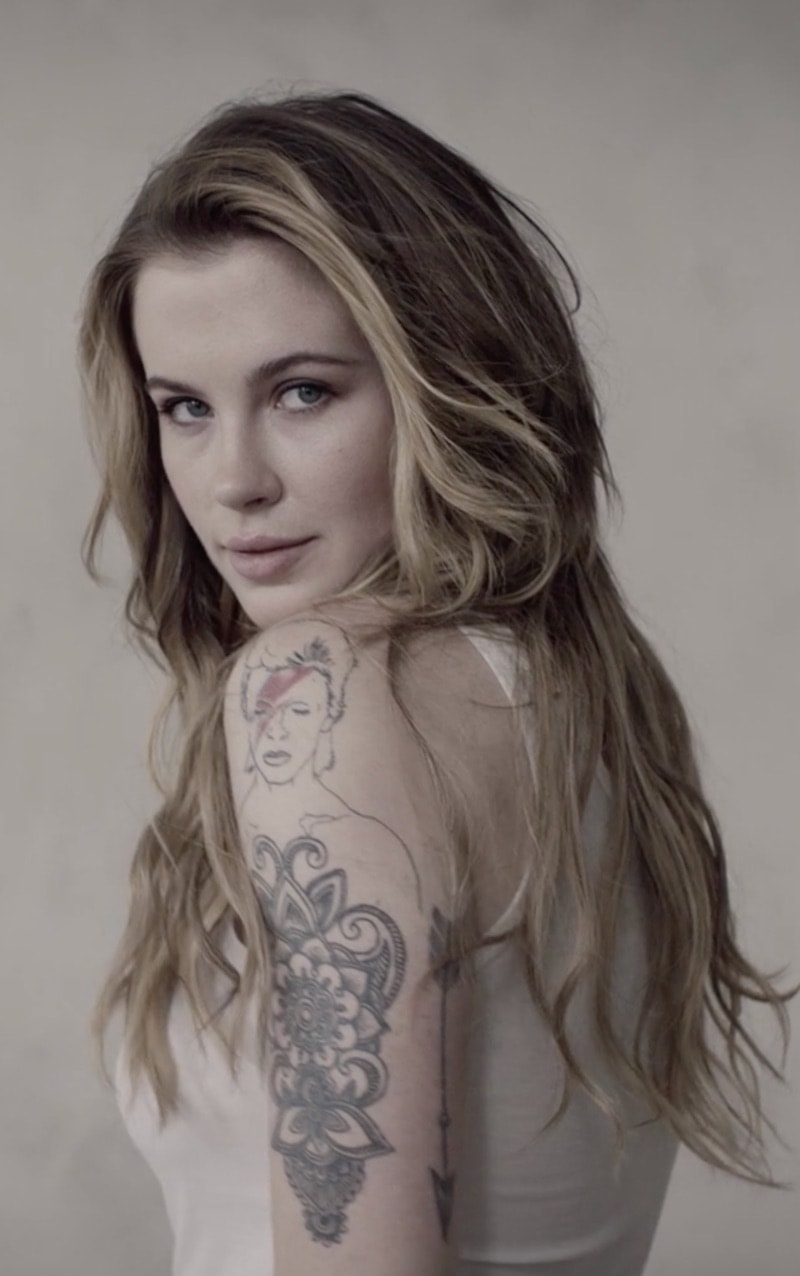 Source: commons.wikimedia.org
Ireland Baldwin stands at 6'1 and is showing no signs of shrinking! 6'1 is considered tall for a man but for a woman, you could say she is towering. It's no surprise she took up a successful career as a fashion model.
The last name might ring a bell. If it does, that's because she comes from a long line of entertainers. She's the daughter of Alec Baldwin, an actor, and Kim Basinger, a fellow actress, and fashion model.
Did you know?
Ireland is a cousin to Hailey Baldwin Bieber, another well-known fashion model who recently married pop star, Justin Bieber.
Suzie Plakson
Age: 63
Height: 6'2 (1.87 m)
Notable Role In: Star Trek
Born: 06/03/1958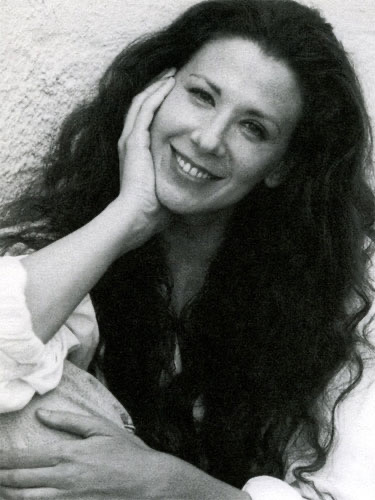 Source: commons.wikimedia.org
Suzie Plakson is a 6'2 American actress, writer, poet, and singer. What can she not do? She has had an extensive career in show business appearing in movies we know and love.
She's appeared in the hit sitcom, How I Met Your Mother, Red Eye, and the popular animated show, Family Guy. That's just to name a few!
Did you know?
Plakson is perhaps best known as the only actress to appear as four separate aliens in one of, if not the most popular sci-fi show of all time, Star Trek.
Elizabeth Debicki
Age: 31
Height: 6'3 (1.9 m)
Notable Role In: Tenet
Born: 08/24/1990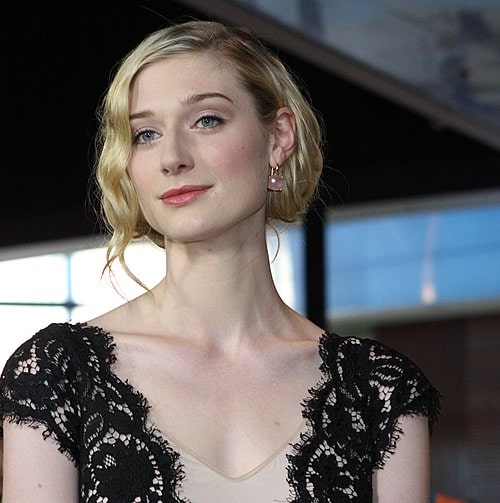 Source: commons.wikimedia.org
Elizabeth Debicki is a French-born actress standing in at 6'3. She's classically trained, having studied and graduated from the Victorian College of the Arts.
Debicki received an AACTA Award for Best Actress in a Supporting Role for the 2013 film adaption of, The Great Gatsby. However, it turned out to be her role in the Christopher Nolan film, Tenet, where she really burst onto the scene and achieved major notoriety.
Did you know?
Both of Elizabeth's parents were ballet dancers and met while collaborating on a show together. Wanting to follow in the family's footsteps, she also trained as a dancer until she was bit by the film bug. The rest is history.
Gwendoline Christie
Age: 43
Height: 6'3 (1.91 m)
Notable Role In: Game of Thrones
Born: 10/28/1978

Source: commons.wikimedia.org
Gwendoline Christie is an English actress and model who measures 6'3. For all you Game of Thrones fans you'll surely recognize her as Brienne of Tarth in the hit HBO series.
For any avid Star Wars fans, I would be remiss if I didn't give an honorable mention to her role as Captain Phasma in Episode 7, The Force Awakens. Her height is used expertly as she played an imposing, brooding, upgraded Storm Trooper commander.
Did you know?
Even a future Hollywood superstar can get bullied, and Gwendoline was no exception. She had been targeted starting from an early age because of her quicker than normal vertical development.
Dot-Marie Jones
Age: 57
Height: 6'3 (1.91 m)
Notable Role In: Patch Adams
Born: 01/04/1964

Source: commons.wikimedia.org
Dot-Marie Jones is a 6'3 American actress with several roles in television and film. Her most notable role came in the form of Miss Meat, in the Robin Williams-led film about a compassionate doctor, Patch Adams.
Dot-Marie is so much more than just an actress, however. So if you believe in the stereotype that actresses are pretentious and high maintenance, look no further than Dot-Marie to show you otherwise. She is a Fresno State alumni, and famous for her accomplishments in shot-put and subsequently set world records.
Did you know?
Jones happens to be a 15-time world arm wrestling champion. Firstly, you read that right. 15-time champion. But secondly, did you even know there was such a thing as an arm-wrestling league?
Judy Gold
Age: 58
Height: 6'3 (1.91 m)
Notable Role In: Writer for The Rosie O'Donnell Show
Born: 11/15/1962

Source: commons.wikimedia.org
Judy Gold wears many hats in the entertainment arena. She's a stand-up comic, actress, writer, producer, and podcaster. She also happens to be 6'3.
She often cites Joan Rivers as a primary comedic influence and hosts a one-woman show called 25 Questions for a Jewish Mother.
Did you know?
Gold is a fierce advocate for the LGBTQ+ and Jewish communities and actively supports political candidates who aim to help and further the case for equality amongst all races, creeds, religions, and gender identities.
Kim Blacklock
Age: Unknown
Height: 6'5 ½ (1.97 m)
Notable Role In: The Power of Few
Born: Unknown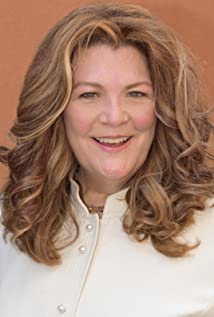 Source: IMDb.com
Though Blacklock's age is strangely unknown, we suspect she is somewhere in her 60's. One other thing we know for sure is that she's taller than most, if not all, of her contemporaries, standing at 6'5 ½! The half absolutely counts, by the way.
Blacklock got her start as a stand-up comic through the art of on-air radio DJ'ing under the stage name, Kim Atoa. It was an homage to the Samoan surname. Since then, she covers all aspects of show business by having a hand in drama, musical theater, comedies, T.V, and photography. She has become a real jack of all trades.
Did you know?
Kim was crowned Miss Tall NYC in 2017 by the Tall Club of New York City. How legitimate and serious that club takes itself is also an unknown! She's been measured by the Guinness Book of World Records and ranked in the category of the 10th tallest woman in the world and the world's tallest female comedian.
Lindsay Kay Hayward
Age: 34
Height: 6'8 (2.05 m)
Notable Role In: Grey's Anatomy
Born: 07/04/1987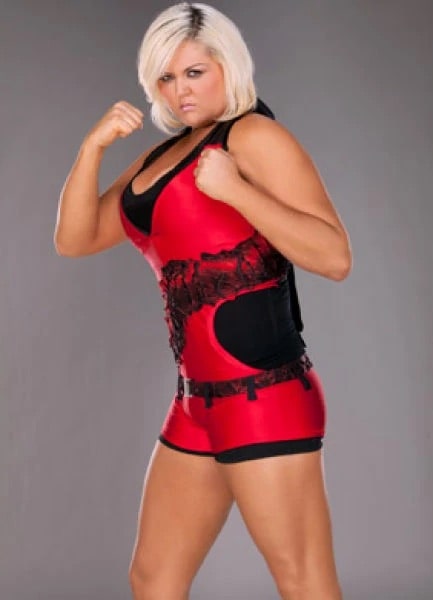 Source: prowrestling.fandom.com
Lindsay Kay Hayward is the tallest actress in Hollywood at 6 ft 8 inches!
Lindsay Hayward certainly put her physicality to great use, starting with her early years, where she played basketball at Forest Lake Christian High School and carried her team to a state championship victory.
Before her career in acting, she was a professional WWE wrestler. She went by the name of Isis the Amazon as well as Aloisia. With both those names and a towering frame like that, it would be enough to make anyone hit the canvas and tap out.
If you thought her state championship was where she peaked, think again! In 2013, Guinness World Records took note of Hayward and certified her as the "tallest actress in a leading role," in the film, You Have a Nice Flight.
Did you know?
Lindsay Kay Hayward once stood at a whopping 6 foot 9 inches. Due to a slipped disc sustained in her wrestling days, she lost ¾ inches from her height. Thankfully she has plenty to spare and not many would ever notice the difference. With the advantages that come with being that tall, there is another side to that same coin. Lindsay appeared as herself in the TLC mini-series called, My Giant Life, wherein she details some of the struggles that come with her height. These include plane seating complications, clothes shopping, and being typecast in undesirable roles due to the distracting nature of her stature.