The WWE is home to talent that is larger than life with personalities so electric that they can bring a crowd to its feet, cheering so loud that they shake the very earth beneath them. So many childhood memories all over the world were shaped by the men and women that wrestled in the WWE. I still remember the first time I heard the deep, terrifying church bell that would flood the entire stadium when The Undertaker made his legendary entrances. Terrifying but impossible to look away, drawn to this brooding presence of these wrestlers that seemed almost inhuman as they towered over mere mortal men.
Amongst these living and breathing skyscrapers stood a select few that separated themselves from the rest in sheer stature alone. They carried a presence that couldn't be ignored. We were drawn to them like moths to a flame.
That's why today we're going to be taking a look at the eight tallest wrestlers to ever make it to the WWE stage. The ones who captivated the hearts and minds of so many of us.
The Big Show
Name: Paul Wight II
Height: 7'0
Age: 49
Weight: 383 lbs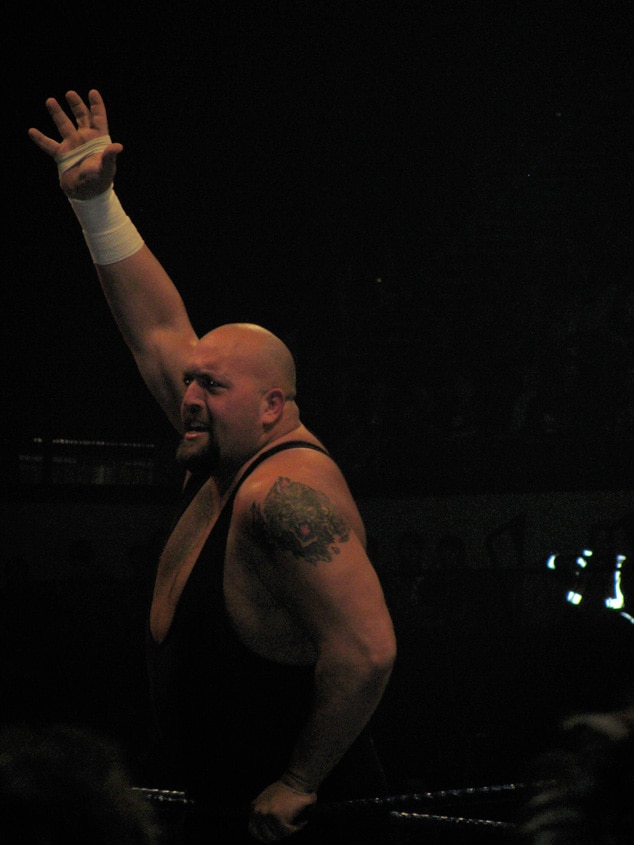 Source: commons.wikimedia.org
The Big Show comes as advertised with a name that makes sure to leave nothing to the imagination! Paul Wight, II is an American professional wrestler and actor who stands at 7 feet tall and a weight that's known to bounce from the 300s up to 500 lbs. A true Goliath in the sport.
Big Show has been a champion through many stages of his career, from being named 1996 Rookie of the Year in Pro Wrestling Illustrated to numerous championships at the WWE level. He is a 3x Tag Team Champion, 1x U.S Champion, and a 1x Intercontinental Champion, to name a few.
Did you know?
The Big Show drew comparisons to the late wrestler, André the Giant, who will appear later on in this list. So many comparisons that he was marketed as his son during his early career and even participated in a memorial match where he took home the André the Giant Memorial Trophy in 2015.
Big Cass
Name: William Morrissey
Height: 7'0
Age: 35
Weight: 276 lbs

Source: prowrestling.fandom.com
Big Cass has a name that explains itself. William Morrissey is an American professional wrestler towering at 7'0 and 270+ lbs. He's best known for his stint in WWE under the name Big Cass but is currently signed to Impact Wrestling under W. Morrissey.
His notable achievements in the WWE include a ranking as No. 10 of the 10 best WWE wrestlers of 2016 and an NXT Year-End Award for Tag Team of the Year in 2015.
Did you know?
For the last year (2021), Big Cass has been in a relationship with Lexy Nair, a backstage interviewer for AEW, another wrestling organization. She is also the stepdaughter of the WWE Hall of Fame inductee, Diamond Dallas Page.
The Great Khali
Name: Dalip Singh Rana
Height: 7'1
Age: 49
Weight: 347 lbs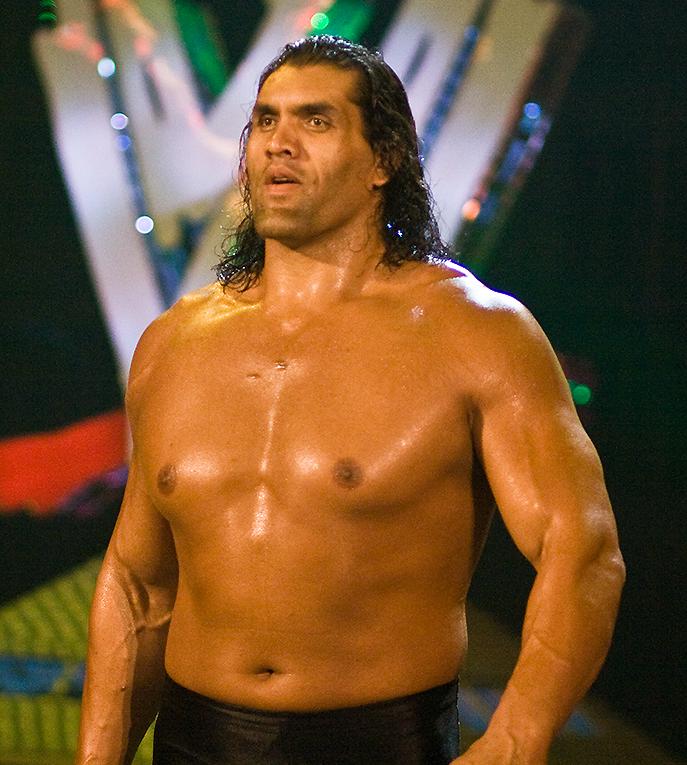 Source: commons.wikimedia.org
The Great Khali was a resounding favorite amongst the WWE fan community here in America and internationally. Adored by wrestlers and fans alike. Dalip Singh Rana is listed at 7'1 inches, putting most current NBA centers to shame. His professional debut was in 2000 and has since appeared in several blockbusters and T.V. shows for Hollywood and Bollywood.
His most notable achievements in WWE include a World Heavyweight Championship, a 7-man Royal Rumble, and a Slammy Award.
Did you know?
As of 2021, Dalip Singh Rana was inducted into the WWE Hall of Fame for his tremendous accomplishments inside the sport and for his outreach outside of WWE.
Giant Silva
Name: Paulo César da Silva
Height: 7'2
Age: 58
Weight: 385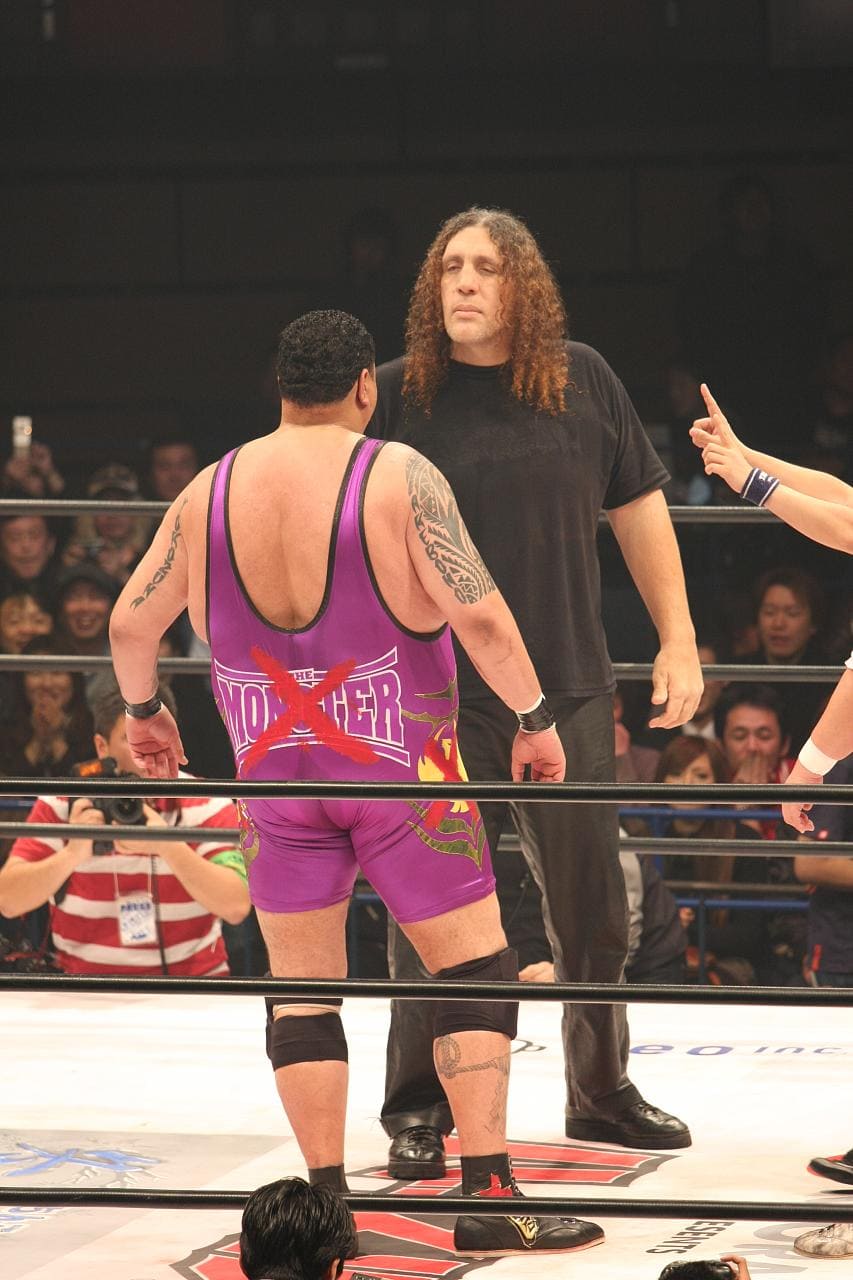 Source: commons.wikimedia.org
The Giant Silva stands tall at 7'2 and 385 lbs. If you're wondering if at 7'2 he ever played basketball, the answer would be yes. Prior to his wrestling career, he was a Brazilian player for their national basketball team, and one thing we know for sure is he definitely wasn't a point guard.
His accomplishments in the ring aren't as extensive or interesting as what he's done outside of it. Aside from being a wrestler and basketball player, he was also a martial artist who participated in the Pride Fighting Championships from 2003-2006. He logged a record of two wins and six losses. We'll give him a pass because it can't be easy lugging around a frame that large when martial arts demands a certain nimbleness and agility.
Did you know?
Silva had a career in wrestling that lasted longer than your average. He debuted in 1997 and retired 14 years later in 2011. A man carrying that kind of weight in that frame means it was all the more impressive he was able to sustain his health long enough to compete at the professional level.
Ron Reis
Name: Ronald Reis
Height: 7'2
Age: 51
Weight: 365 lbs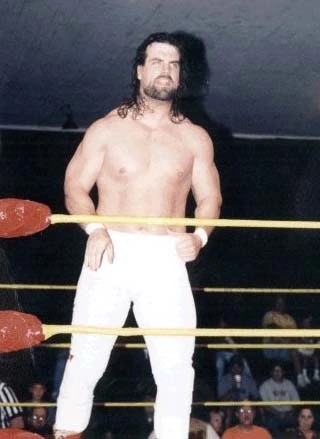 Source: prowrestling.fandom.com
Ron Reis is an American professional wrestler and stands at 7'2 and 365 lbs of pure electric energy. He's most known for his appearances with World Championship Wrestling.
His notable achievements include a TCW Tag-Team Championship with his partner, Glacier.
Did you know?
Reis also had a little stint in acting, starring in a movie called Shadow Warriors II: Hunt for the Death Merchant, playing a character called, Vlassi. The film debuted in 1999.
Jordan Omogbehin
Name: Tolulupe Omogbehin
Height: 7'3
Age: 27
Weight: 400 lbs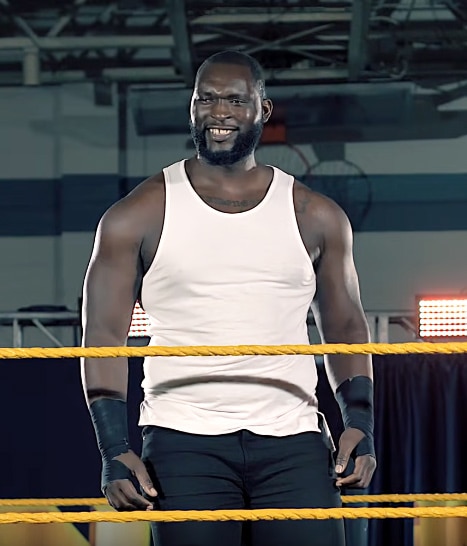 Source: commons.wikimedia.org
Tolulupe "Jordan" Omogbehin is a Nigerian-American professional wrestler standing at 7'3 and weighing 400+ lbs. Currently signed to WWE, he operates under the ring name, Omos. On top of his pro wrestling career, he was a collegiate basketball player for one year, playing for the University of South Florida and Morgan State University.
His wrestling achievements thus far include a WWE Raw Tag Team Championship with partner, AJ Styles. Not bad considering he debuted in 2019!
Did you know?
Tolulupe was born in Lagos, Nigeria in 1994 but migrated with his family to the United States shortly after. He used his height to excel in basketball and gain acceptance to University. He also claims to have met NBA legend, Hakeem Olajuwon, during a team trip to Houston.
André the Giant
Name: André Roussimoff
Height: 7'4
Age: 46
Weight: 520 lbs

Source: commons.wikimedia.org
André the Giant is a French-born legend. He leaped far past the confines of just wrestling. His name and image were worldwide no matter if you were a fan of the sport or not. A lot of that surely had to do with his stature, but even more of it had to do with his good nature as a gentle giant. He stood tall at 7'4 and was over 500 lbs.
His list of accomplishments in acting and primarily wrestling roll endlessly like Star Wars credits. His most notable would be his induction into the WWF Hall of Fame in 1993 and WWE Bronze Statue.
Did you know?
Roussimoff died at just 46 due to congestive heart failure. He also suffered from a pituitary gland issue called acromegaly, in which the gland is overactive and produces too much growth hormone in the body.
El Gigante
Name: Jorge Gonzalez
Height: 7'7
Age: 44
Weight: 460 lbs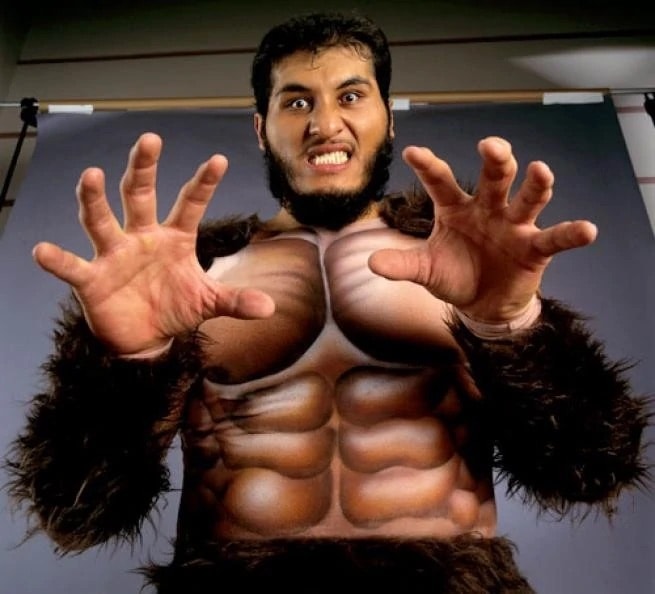 Source: wrestlepedia.fandom.com
Jorge "El Gigante" Gonzalez is the tallest professional wrestler of all time at an imposing 7'7 and weighed 460 lbs!
As you can imagine, Jorge was an Argentinian basketball player long before he made his professional wrestling debut.
Jorge was one of the two first Argentinian players to be drafted to the NBA in the 1988 draft where he went as #54 in the third round to the Atlanta Hawks. Unfortunately, his brief stint was riddled with injuries as he wasn't able to adapt to the level of conditioning required in the NBA and was out of the league after a knee injury.
Gonzalez did bounce back with a vengeance when he had a chance to compete with none other than The Undertaker in Wrestlemania IX in 1993.
Did you know?
Jorge, unfortunately, passed in September 2010 due to complications from coronary issues and diabetes. His last years were spent on a peaceful ranch in Argentina with the help of the Argentina Basketball Federation who helped cover medical and living expenses for him and his family.