When it comes to country music, there isn't a genre quite like it. Country artists have no problem leaving nothing unsaid, pouring their heart out onto either the page or into a bottle of whiskey. As of 2021, country has made a huge resurgence into pop culture with acts like Darius Rucker and Taylor Swift, who can seamlessly blend the unthinkable – pop and country – and succeeded with flying colors. On the stage, they capture our attention with seductive, vulnerable lyrics, and carry the presence of a blossoming superstar.
When it comes to presence in general, the height of our favorite superstars comes into play even if it's on a subconscious level. That's why today we're going to take a look at not just the talented artists, but also recognize the tallest performers that have blessed us with countless hours of entertainment. The ones who have shown us that it's ok for cowboys and girls to express themselves on the country music stage.
Alan Jackson
Height: 6'4
Age: 63
Born: 10/17/1958
From: Newnan, GA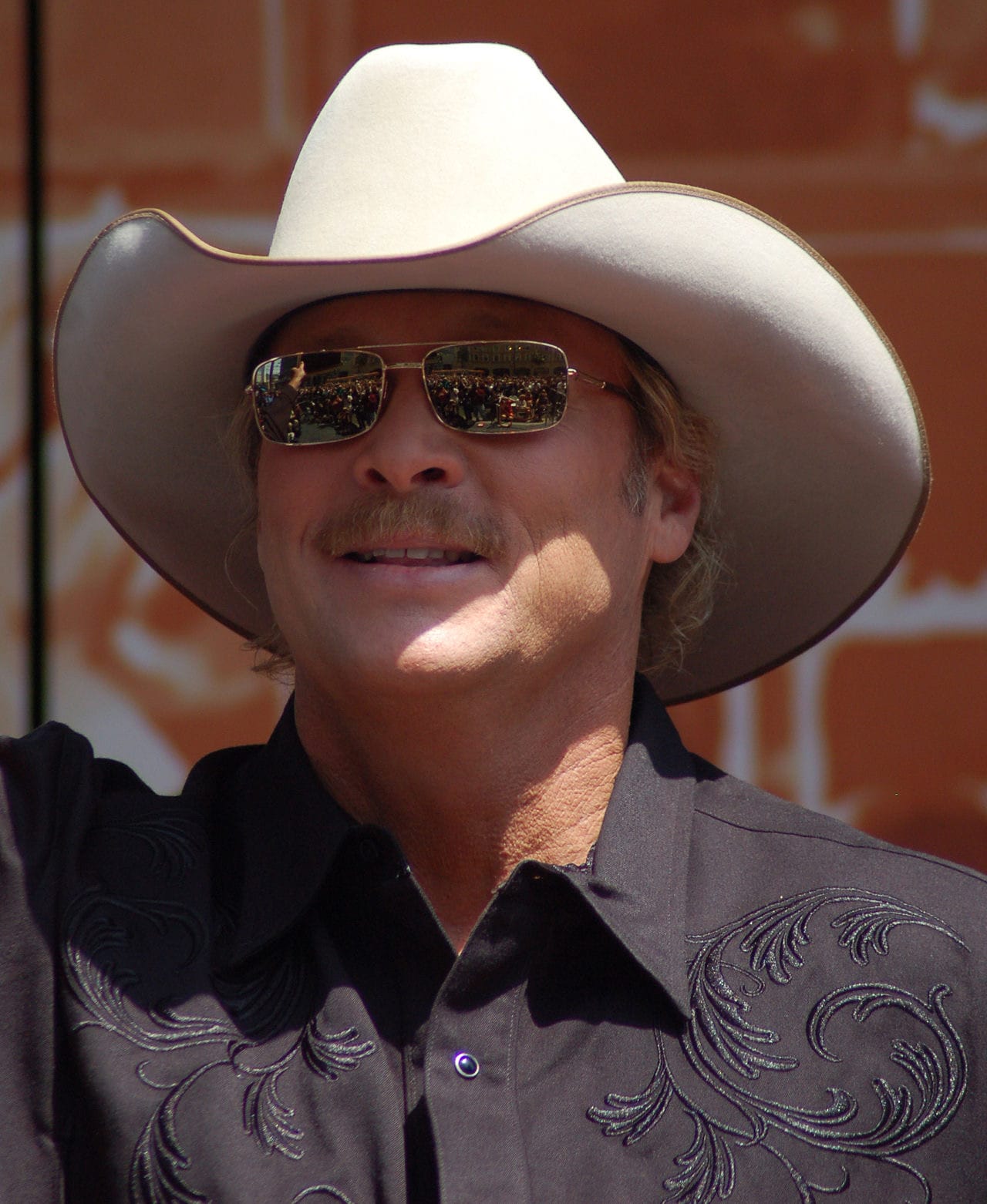 Source: commons.wikimedia.org
Alan Jackson is a 6'4, 63-year old mainstay in the country music genre. He's best known for the peculiar combination of old-school, traditional country sounds with the updated sounds that flood the mainstream today with a pop influence. He seems to be one of the few that could successfully straddle the line between calling to the nostalgia of old country lovers and reaching the new generation by keeping one foot in the modern era.
Jackson's in no shortage of creative juices, and he has no problem letting them bleed onto the page and into the recording booths. He has made 16 studio albums, a couple of Christmas and gospel albums, and three greatest hits albums, making sure to appeal to every different taste of the fans.
Did you know?
Jackson is so decorated with awards that he might need a storage unit to keep them in if he doesn't already. Some of these include Top New Male Vocalist of 1990, 1994, 1995, 2001, and 2002 Album of the Year – "Drive."
Cowboy Troy
Height: 6'5
Age: 50
Born: 12/18/1970
From: Victoria, TX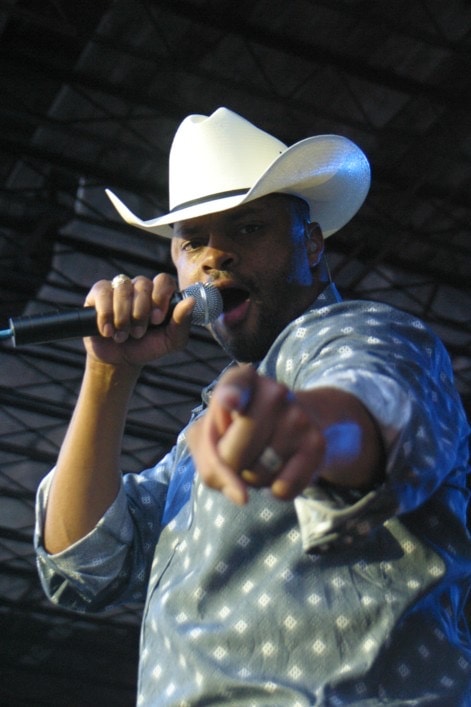 Source: commons.wikimedia.org
Country music has come a long way from its more traditional roots. Cowboy Troy is a perfect example of that. This 6'5, 50-year-old artist happens to merge his love for rap and country, becoming one of the few, incredibly unique country-rap artists on the scene today.
He is a member of a group of country singer-songwriters known as the MuzikMafia.
Further crossing the bridge from country into contrasting genres, he has collaborated with the rock band, Avenge Sevenfold. He's currently signed to the Warner Bros. label.
Did you know?
Troy can do it all. A fan of the WWE, he made a celebrity appearance in March of 2006 during a taping of RAW in Texas and helped announce a match between wrestling superstars, Edge and Goldust. Considering that was his latest appearance, his entrance music was fittingly "My Last Yee Haw."
Blake Shelton
Height: 6'5
Age: 45
Born: 06/18/1976
From: Ada, OK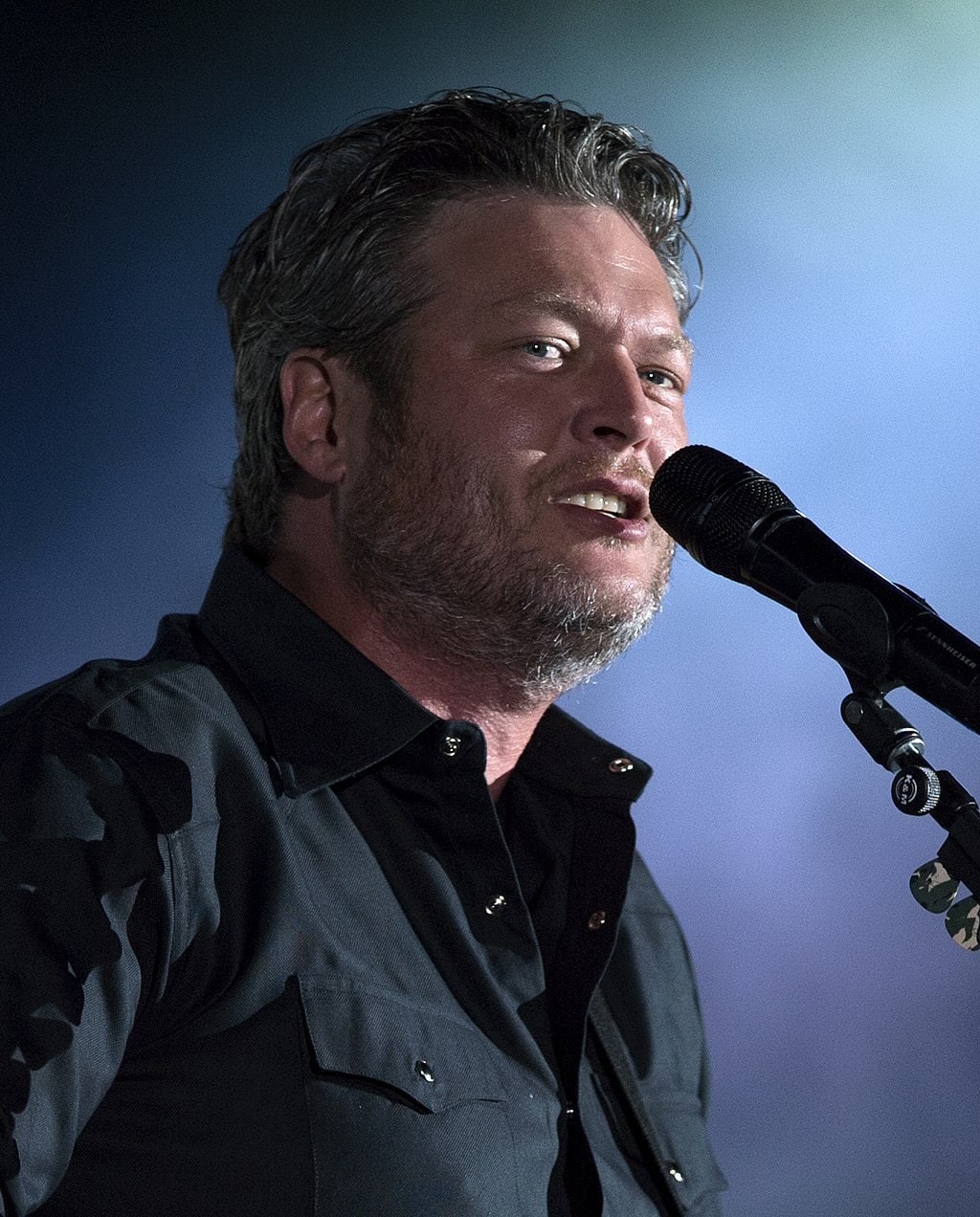 Source: commons.wikimedia.org
Blake Shelton is known by avid country fans and non-fans alike. He's become a household name as a repeat judge on the hit show, The Voice. This 6'5 country superstar and television personality made his debut in 2001 with the single simply titled, "Austin," off his debut album titled the same. It spent five weeks on the Billboard Hot Country song chart standing just as tall as Blake at #1.
He hit the ground running with his career from an early age. At 12 years old, his uncle taught him how to play guitar. At age 15, he penned his first song, and by 16 he was the recipient of a Denbo Diamond Award.
Did you know?
Shelton is happily married to pop superstar, Gwen Stefani, best known for her time in the punk/pop/rock band, No Doubt. They were married this year in 2021. It's nice to see that love knows no genre!
Darryl Worley
Height: 6'6
Age: 57
Born: 10/31/64
From: Memphis, TN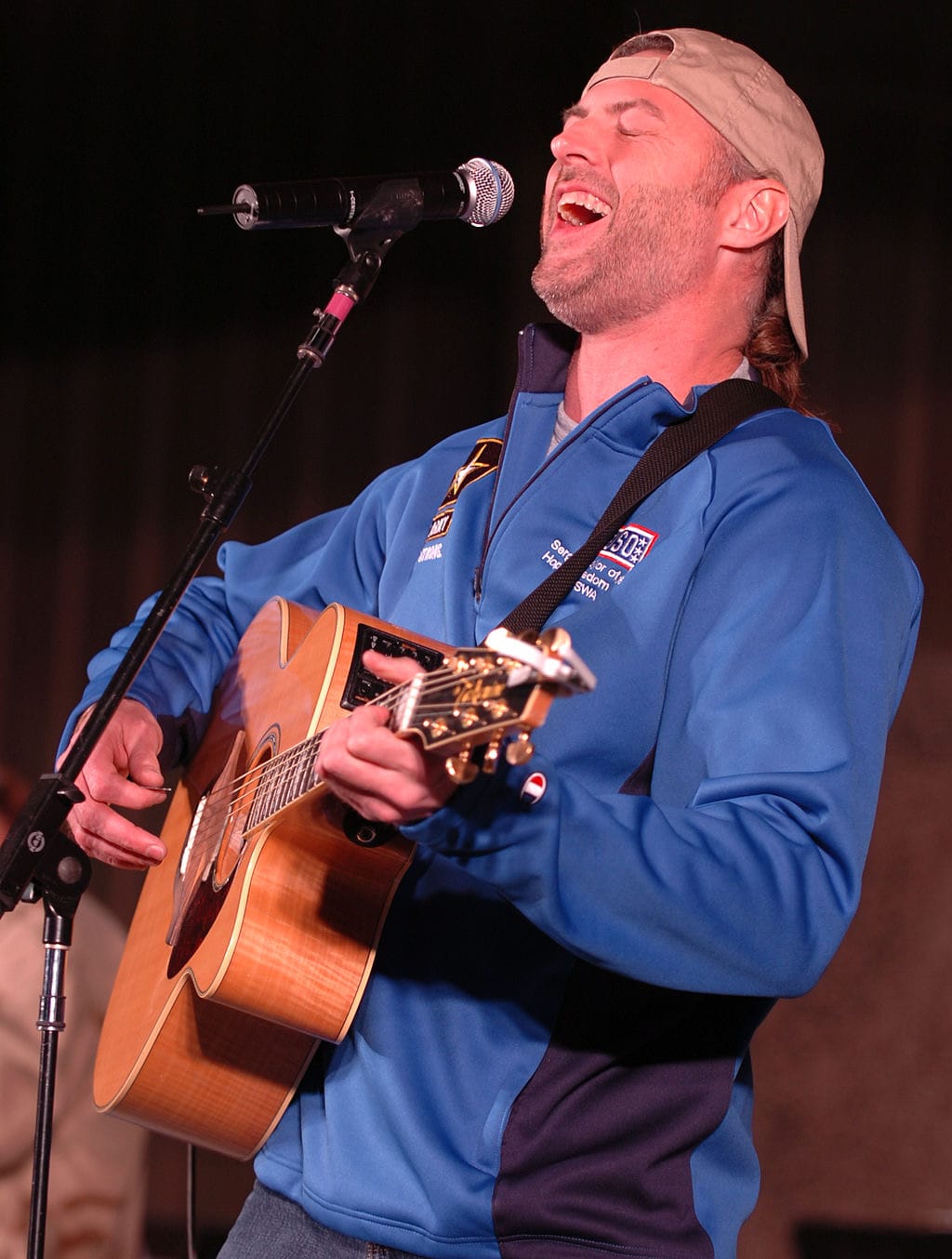 Source: commons.wikimedia.org
Darryl Wade Worley stands at 6'6 of purebred Memphis, Tennessee country swagger. He signed with DreamWorks Records Nashville in 1999 and has been with them since, releasing four albums for their label. Of his six total, he's made it to the Billboard Hot Country Songs charts with 18 singles.
He also had three number ones in three consecutive years on the Billboard Hot Country Songs, which include – "I Miss My Friend," "Have You Forgotten?" and "Awful, Beautiful Life."
Did you know?
Worley hosts a Charity Foundation Event called the "Tennessee River Run." Proceeds from the event go directly to the St. Jude Children's Research Hospital among other centers dedicated to the treatment of the ill.
Eric Paslay
Height: 6'6
Age: 38
Born: 1/29/1983
From: Abilene, TX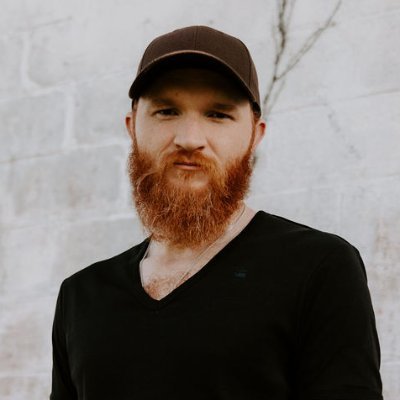 Source: twitter.com
Eric Paslay is a 6'6 country singer and songwriter out of Abilene, Texas. In 2011, he signed to a major label, EMI Records Nashville, but got off to a bit of a rocky start after his first two singles, "Never Really Wanted" and "If the Fish Don't Bite" failed to make it to the top 40. Showcasing that true southern grit and spirit, he made sure the third was a charm, and his third single, "Friday Night" smashed expectations and climbed to the top 5 on Country Airplay in 2014.
In 2016, Paslay was nominated for a Grammy for Best Country Duo/Group Performance for "The Driver" which featured Charles Kelley and Dierks Bentley.
Did you know?
Paslay graduated from Middle Tennessee State University in 2005 with a Bachelor of Science Degree. For anyone that thought country music stars were just dumb hicks, just look to Paslay as the answer.
Trace Adkins
Height: 6'6
Age: 59
Born: 1/13/1962
From: Sarepta, LA

Source: commons.wikimedia.org
When we think of country music phenoms and where they hail from, Los Angeles isn't the first place you might think of. Well, Trace Adkins, who stands at a whopping 6'6, is already all but conventional. When an artist needs to release a Greatest Hits album, you know they're the real deal. Adkins has released two of them.
He made his debut in 1996 with the album, Dreamin' Out Loud, released on Capitol Records Nashville. In his career, he's put 20 of his singles on the charts with a few number one hits to boast.
Did you know?
Trace Adkins isn't one to shy away from the spotlight and the cameras. He's appeared on television several times as a panelist on game shows and as the winner of the 2013 Donald Trump led reality show, The All Star Celebrity Apprentice. You might have also recognized him in a few commercials for KFC as the voiceover and as the character Elvin on King of the Hill.
Charles Kelley
Height: 6'6
Age: 40
Born: 09/11/1981
From: Augusta, GA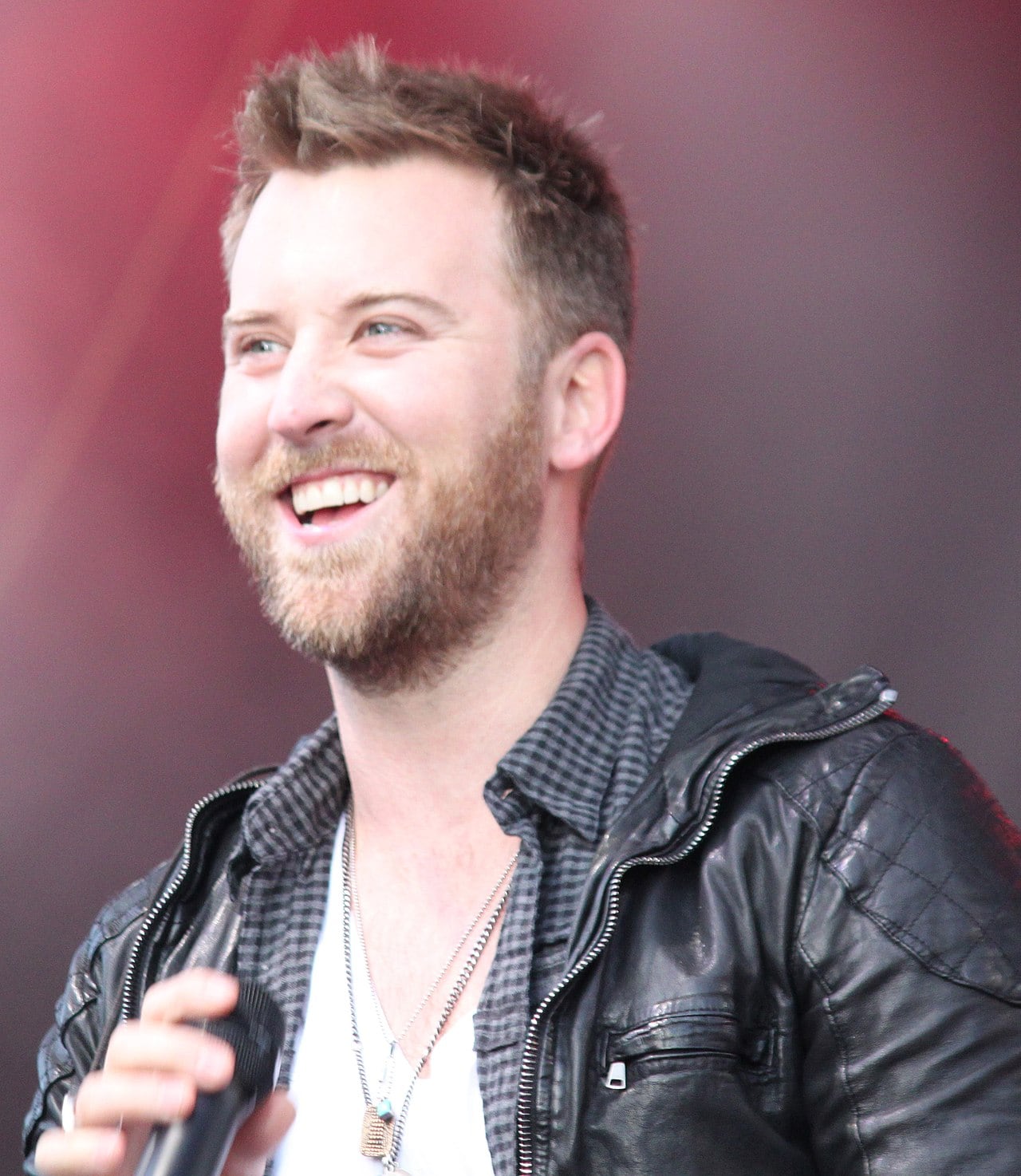 Source: commons.wikimedia.org
Charles Kelley is a 6'6 American singer, songwriter, and the founding member of the country ensemble trio, Lady Antebellum. The group is signed to Capitol Nashville and was born in 2006.
Aside from creating one of the most famous country music groups of all time, Kelley is a dedicated golfer and motorcycle enthusiast. His wife, Cassie McConnell is also involved in the country scene as a music representative who represents many successful musicians but most notably, Charles' brother, Josh.
Did you know?
Josh Kelley, a country musician in his own right, is married to actress Katherine Heigl. Showbiz just runs in the family.
Ray Benson
Height: 6'7
Age: 70
Born: 03/16/1951
From: Philadelphia, PA

Source: commons.wikimedia.org
Ray Benson is the tallest country singer!
Ray Benson stands above his country music peers as the tallest country singer at 6'7. His height isn't all he has to be proud of, however. Since the inception of his group, Asleep at the Wheel in 1970, Benson has been active in the industry as a voice actor and actor. His group happens to be playing music together even to this day.
In 2009, his group collaborated with another music legend, Willie Nelson, and released Willie and the Wheel, which gave the audience a Western swing-oriented flavor.
Did you know?
Benson has received a few accolades in his day, like the 16th Annual Midsouth Regional Emmy Award, the Texas Music Lifetime Achievement Award, and an Honorary Junior Member of the United States Secret Service. That may be the icing on the cake.