Ireland is a tiny western European nation. Europe's third-largest island and the world's twentieth. Beautiful scenery, rich culture, and kind people define the country.
Ancient Ireland has an interesting history. The Celts occupied the island in the 4th century BC. Vikings settled the coastlines in the 8th and 9th centuries. Finally, the English conquered much of the island in the 12th century.
Ireland has beautiful lakes, rivers, and hills. Ireland is famed for its verdant meadows, rolling hills, and historic stone walls and cottages. The Wild Atlantic Way, a 2,500-kilometer coastal road on the west coast, provides stunning vistas of the Atlantic Ocean.
Ireland's natural beauty, rich culture, and kind people lure travelers. Dublin has a strong artistic scene, a rich literary legacy, and many bars and eateries. The Ring of Kerry and the Cliffs of Moher, a stunning rock face over 700 feet above the Atlantic Ocean, are other famous tourist sites.
Ireland is a tiny but powerful nation with a rich cultural past, beautiful scenery, and kind people. It's a tourism hotspot and a member of the European Union.
The following list features the 10 largest cities in the country.
Dundalk
Population: 39,004
Population Density: 4,286.15 per square mile
Total Area: 9.1 square miles
Region: Leinster, Country Louth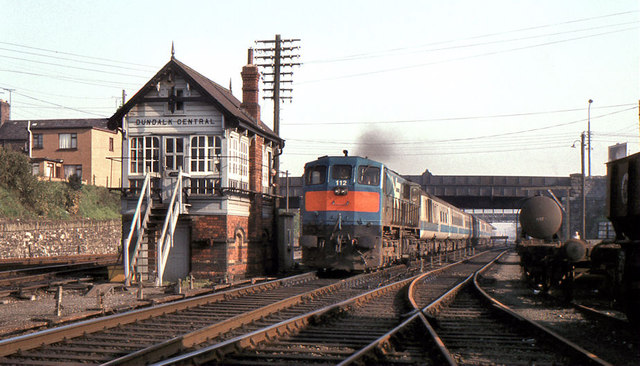 Source: Wikimedia
County Louth's Dundalk is on Ireland's east coast. The county's central town is 50 km north of Dublin. Vikings created the town in the 9th century, giving it a rich history. The Normans conquered it, and it has shaped Ireland's history.
Industry, commerce, and culture thrive in Dundalk. It houses pharmaceutical, technological, retail, and service enterprises. In addition, the Dundalk Institute of Technology, County Museum, and Marshes Shopping Centre are cultural attractions.
Dundalk has maintained its small-town charm and friendliness despite tremendous expansion and modernization. Its rich culture and history make it a welcome and thriving community.
Did You Know?
Dundalk's infrastructure has been rebuilt recently to attract new enterprises and visitors. In addition, Dublin and other major cities are easily accessible by bus and rail from the town.
---
Swords
Population: 39,248
Population Density: 9,750 per square mile
Total Area: 4.38 square miles
Region: Leinster, Fingal County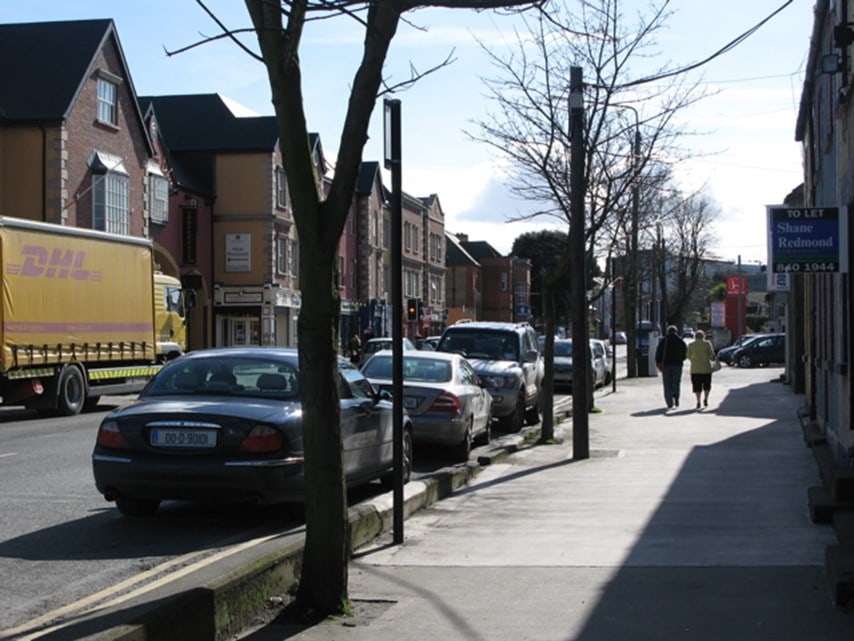 Source: Wikimedia
Swords, County Dublin, is a small town north of Dublin. It's a lively town of around 40,000 people. Swords' history draws visitors. Craftsmen and traders have lived in the town since 560 AD. Several craft workshops and artisan studios remain in the town.
Nature enthusiasts must visit Swords Estuary. Birdwatching and nature photography are popular in this lovely wetland. The Pavilions Shopping Centre in Swords Estuary is a popular shopping and eating spot.
Swords is bright and diversified despite their modest size. Its residents include young families, professionals, and seniors. Visitors will feel at home in this pleasant town.
Did You Know?
Swords has cultural and recreational attractions as well as history. The 12th-century Swords Castle attracts tourists. The fortress-turned-castle has been tastefully renovated. Castle tours teach visitors about its history.
---
Drogheda
Population: 40,956
Population Density: 7,191 per square mile
Total Area: 5.7 square miles
Region: Leinster Counties Louth and Meath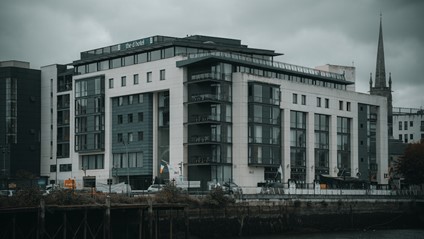 Source: Unsplash
Drogheda, Ireland, lies 40 kilometers north of Dublin on the island's east coast. Drogheda is the county's main town and Ireland's 14th largest, with approximately 41,000 residents.
Drogheda's cultural and historical highlights include St. Laurence's Gate, a well-preserved medieval city gate; the Highlanes Gallery, an art museum in a former convent; and the Millmount Museum and Martello Tower, a military museum on a hill overlooking the town.
Drogheda is home to pharmaceutical, technological, and Boyne River port enterprises. In addition, the town has decent road and rail connections to Dublin and other Irish cities.
Drogheda is a pleasant town with a rich history and a strong arts and culture scene. Drogheda is renowned for sightseeing, festivals, and culture.
Did You Know?
Droichead Átha, the Viking name for the town, has a rich history (meaning "bridge of the ford"). Since King Henry II made it a town in the 12th century, it has been a trading and manufacturing hub.
---
Waterford
Population: 53,504
Population Density: 2,868 per square mile
Total Area: 18.65 square miles
Region: Munster, Waterford County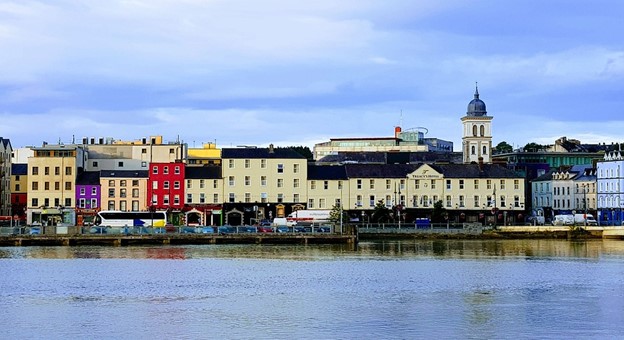 Source: Pixabay
Waterford is in County Waterford in southeast Ireland. In 914 AD, Vikings constructed Ireland's oldest city. Waterford's history, architecture, and culture are famous.
Since 1783, Waterford Crystal has made high-quality crystal glasses. Tour the factory and explore the gift store for unique items.
The Waterford Treasures Museum, which displays local history, is another popular destination. The museum's antique relics, artworks, and interactive exhibitions reveal the city's history.
Waterford has several attractive parks and gardens, including the Waterford Greenway, a 46-kilometer walking and cycling track that follows an old railway line. Outdoor enthusiasts love the trail's gorgeous landscape and River Suir vistas.
Did You Know?
Waterford's lively food and drink culture complement its cultural attractions. For example, visitors may try Waterford Blaa, a soft white roll, in the city's many great restaurants, bars, and cafés.
---
Galway
Population: 79,934
Population Density: 4,000 per square mile
Total Area: 20.9 square miles
Region: Connacht, County Galway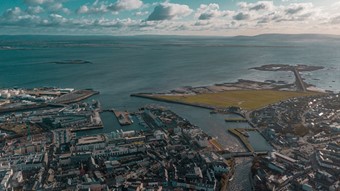 Source: Unsplash
Galway is famous for its culture and history on Ireland's west coast. The city of Galway is Ireland's fourth most populated city.
The early 1960s-built Galway Cathedral is a tourist destination. The cathedral is a stunning contemporary building with enormous stained glass windows and a lofty spire. Visitors may also wander along the city's River Corrib, home to many animals.
The Galway City Museum chronicles the city's history. Visitors may easily explore the museum's central location. The city's nightlife includes several clubs and pubs. Tig Coili, which performs traditional Irish music and dancing, is popular.
Tourists love Galway because of its culture and history. It boasts gorgeous architecture, museums, and events for everyone.
Did You Know?
Besides its culture and history, Galway hosts several events. The July Galway International Arts Festival features music, theater, and dance. The April Galway Cuisine Festival features local food and beverages.
---
Limerick
Population: 94,192
Population Density: 4,120 per square mile
Total Area: 22.9 square miles
Region: Minster, County Limerick

Source: Wikimedia
Limerick is in Munster's midwest. The third-largest city in the nation has almost 100,000 residents. Limerick sits on Ireland's longest river, the Shannon, which has shaped its history.
Limerick has been revitalized recently to improve infrastructure and attract new enterprises. This has created new employment and a rising economy, making Limerick an attractive location to live and work.
Limerick is a lovely, bustling city with a rich cultural legacy and a promising future. It has something for everyone, including historical sites and cultural attractions to a vibrant arts and entertainment scene.
Did You Know?
The old Gaelic kingdom of Munster gave Limerick its rich cultural legacy. King John's Fortress, a 13th-century castle wonderfully renovated, is one of the city's historical sites. The Limerick City Gallery of Art, which displays Irish and foreign art, is very popular.
---
Cork
Population: 208,669
Population Density: 3,080 per square mile
Total Area: 72 square miles
Region: Munster County Cork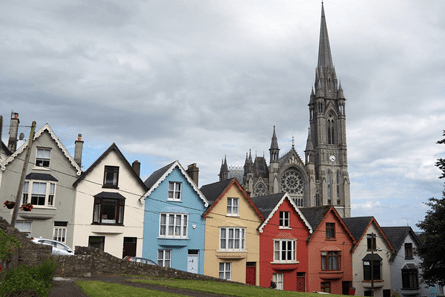 Source: Wikimedia
The city of Cork is Ireland's second-largest city. Cultural expression and defiance of British rule define the "Rebel City."
"The River Lee's two channels form the Island" in Cork's center. St. Fin Barre's Cathedral and Cork City Hall are located north of the river in the city center. UCC, residential areas, and parks are south of the river.
With a vibrant music scene and year-round events, Cork is culturally rich. The Cork Jazz Festival and Midsummer Festival attract international jazz artists and fans. Since 1788, travelers have visited Cork's English Market. The market features restaurants, cafés, and food kiosks.
Cork is a vibrant, multicultural city with a strong sense of community. Its history, art, music, and gastronomy make it an Ireland must-see.
Did You Know?
Rural food and drink manufacturers make the city renowned. Craft brewers and the Cork Jameson distillery provide tours and tastings. In addition, the city has artisanal food producers, farmer's markets, and top restaurants.
---
Dublin
Population: 1,173,179
Population Density: 12,190 per square mile
Total Area: 45.5 square miles
Region: Leinster, County Dublin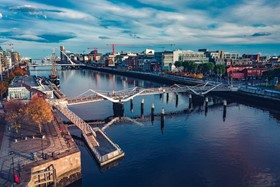 Source: Pexels
Dublin is the largest city in Ireland, with a population of over 1.7 million. In addition to being the country's capital, it is also its economic and cultural hub.
Dublin Castle, Christ Church Cathedral, and St. Patrick's Cathedral are among the city's historical sites. In addition, the National Gallery of Ireland, the Dublin Writers Museum, and the Irish Museum of Modern Art are all in Dublin.
Dublin has several classic Irish pubs with live music and a wide selection of Irish beers and whiskeys. In addition, traditional pubs, restaurants, and stores make Temple Bar popular with visitors and residents.
Dublin's many parks, notably Europe's biggest urban park, Phoenix Park, complement its rich historical and cultural attractions. The park has a golf course, playgrounds, and animals.
Dublin has something for everyone. Dublin offers history, culture, and a pint of Guinness in a classic Irish bar.
Did You Know?
The Guinness Storehouse, situated in the original Guinness brewery, is a renowned Dublin tourist attraction. The Gravity Bar provides panoramic city views and a pint of Guinness, where visitors may learn about the brewery's history and how Guinness beer is manufactured.
---
RELATED READINGS
9 Longest City Names in the World
8 Most Expensive Irish Whiskey Ever Sold
List of the 8 Oldest Irish Songs to Ever Exist
7 Oldest Irish Pubs in the World
8 Oldest Universities in the U.K.