The world's largest police departments are responsible for maintaining law and order in some of the world's most populous cities and countries.
These agencies employ thousands of officers and have the resources and personnel to tackle many public safety issues. Here is a look at some of the largest police departments in the world.
Police agencies typically have a chief of police at the top, followed by supervisors and police officers. The chief of police sets the department's direction and rules, while supervisors monitor officers' work and ensure they follow them. Officers patrol, react to requests for assistance, investigate crimes, and make arrests.
Community policing entails engaging with the community to solve problems and concerns. Working with local organizations and community groups to identify and address issues and gaining community trust and collaboration may be necessary.
Police are critical to public safety and the criminal justice system. They react to crises, investigate crimes, and make arrests, working with courts and jail institutions to keep the justice system running smoothly.
These police departments are responsible for ensuring the safety and security of millions of people in some of the world's busiest and most populous cities.
Check out which are among the largest police departments in the world.
Los Angeles Police Department
Total Number of Personnel: 12,000
Agency Headquarters: 100 West 1st Street, Los Angeles, California, USA
Year Established: 1869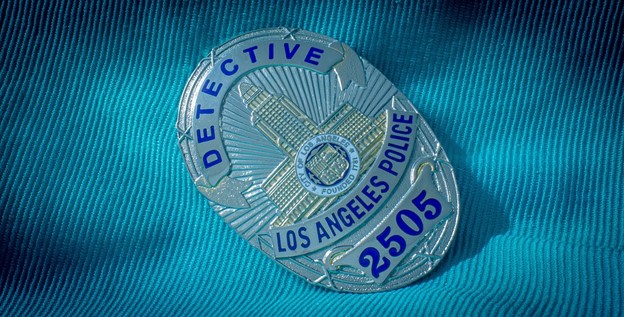 Source: Pixabay
With over 9,000 sworn officers and over 3,000 civilian workers, the Los Angeles Police Department is one of the largest police departments in the world. The LAPD was founded in 1869.
LAPD community policing is remarkable. For decades, the agency has prioritized community trust and engagement with police enforcement. The LAPD's Community Safety Partnership reduces crime and improves the quality of life in at-risk areas.
In recent years, the LAPD has worked with community groups and mental health specialists to enhance its response to mental health emergencies.
Despite its triumphs, the LAPD has encountered major hurdles and controversies. A federal monitor oversaw the agency after a string of corruption scandals in the 1990s. Recently, the LAPD has been criticized for its use of force, especially against minorities. As a result, the department has instituted openness, accountability, de-escalation, and prejudice reduction training.
The LAPD is essential to public safety. It adapts to the community's changing demands. The LAPD serves and protects Los Angeles by reducing crime, reacting to crises, and fostering community trust.
Did You Know?
Technology and creativity are another LAPD strength. For example, to improve community service and police safety, the agency uses body-worn cameras, predictive policing algorithms, and drones.
---
Chicago Police Department
Total Number of Personnel: 13,086
Agency Headquarters: 3510 S. Michigan Ave, Chicago, Illinois, USA
Year Established: 1835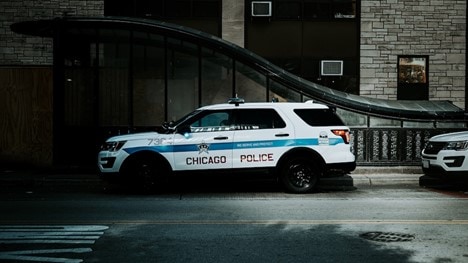 Source: Unsplash
The Chicago Police Department (CPDI) is one of the nation's oldest police forces and has protected Chicago citizens and tourists since 1835.
The CPD has struggled with crime, corruption, and community relations. In recent years, the CPD has been attacked for its police shootings and use of force, especially targeting Black and brown populations.
Despite these issues, the CPD has worked to improve its processes and recover community confidence. For example, the CPD created a Community Safety Initiative in 2016 to enhance community-police ties and decrease violence in high-crime districts via community policing, violence prevention initiatives, and social service collaborations.
The CPD has detective bureaus, gang investigations, bomb and arson, and canine teams in addition to patrols and reacting to emergencies. In addition, a crime laboratory and forensic services branch of the CPD analyzes and processes evidence for criminal investigations.
The Chicago Police Department protects the city. It remains a vital element of the city's public safety system and is dedicated to improving its operations and restoring community confidence.
Did You Know?
The CPD values openness and accountability. In 2017, the agency required officers to record and document all uses of force and improved its de-escalation and bias-free police training.
---
Tokyo Metropolitan Police Department
Total Number of Personnel: 43,566
Agency Headquarters: 1-1 Kasumigaseki 2-chome, Chiyoda-ku, Tokyo, Japan
Year Established: 1874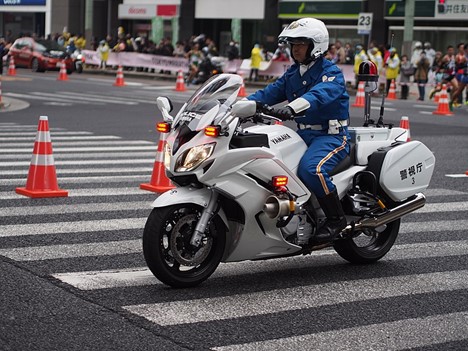 Source: Wikimedia
The Tokyo Metropolitan Police Department is the police force of the Tokyo Metropolitan Government of Japan. Founded in 1874, the TMPD preserves order in Tokyo and its surrounding prefectures.
TMPD organization is unique. The TMPD is a single unit comprised of officers trained in various professions. As a result, the TMPD can successfully and efficiently manage any situation.
The TMPD uses cutting-edge technology. The TMPD uses a citywide CCTV network to monitor real-time criminal and suspicious activity. The high-tech forensic laboratory of the TMPD examines evidence and assists in solving crimes.
The Tokyo Metropolitan Police Department is a highly skilled and well-respected organization that ensures the safety of Japan's largest city. Whether reacting to minor offenses or major disasters, the TMPD serves and protects Tokyo citizens.
Did You Know?
In addition to law enforcement, the TMPD is responsible for disaster response and recovery. A TMPD disaster response unit is trained in hazardous material management, searches, and rescue. Additionally, the TMPD reacts to earthquakes and typhoons.
---
London Metropolitan Police Service
Total Number of Personnel: 43,571
Agency Headquarters: New Scotland Yard, London, England
Year Established: 1829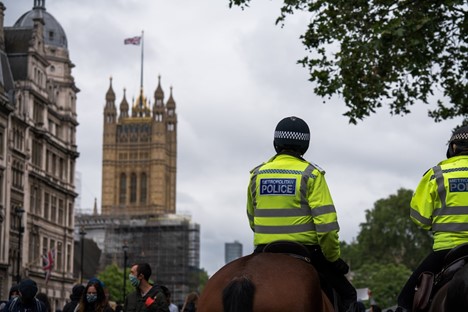 Source: Unsplash
The Metropolitan Police is London's principal police force. It has been policing the City of London and 32 boroughs in Greater London since 1829.
The MPS is the biggest police force in the UK and one of the largest in the world, with over 31,000 officers and 8,000 civilian workers.
The Metropolitan Police Commissioner oversees the MPS. The Assistant Commissioner handles counter-terrorism and cybercrime activities, while the Deputy Commissioner handles operational policing.
The Metropolitan Police keep London safe. This involves emergency response, patrolling, and investigating crimes. In addition, the MPS collaborates with the London Ambulance Service and London Fire Brigade to protect Londoners and tourists.
The Metropolitan Police engages with local communities and addresses challenges via community policing projects. These include neighborhood police teams and community safety units concentrating on anti-social behavior and domestic abuse.
The Metropolitan Police has proudly served London for over a century. It is professional and devoted to keeping the city safe for inhabitants and tourists.
Did You Know?
The Specialist Crime Command tackles major and organized crime, the Specialist Operations Command covers counter-terrorism and public order, and the Territorial Policing Command handles local borough policing. In addition, the Marine Policing Unit patrols the Thames, while the Aviation Support Unit supports police operations by flying.
---
New York Police Department
Total Number of Personnel: 50,676
Agency Headquarters: One Police Plaza, Lower Manhattan, NYC, New York, USA
Year Established: 1845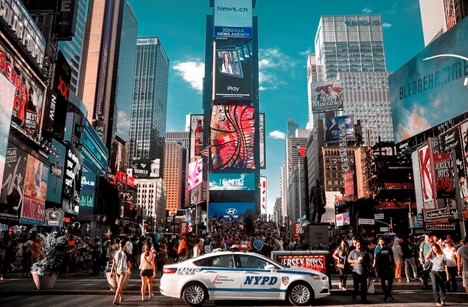 Source: Unsplash
The New York Police Department is the largest police department in the world. The NYPD, founded in 1845, maintains order, protects citizens and tourists, and deters crime throughout New York City's five boroughs.
High crime, terrorist attacks, and demonstrations have plagued the NYPD. Yet, the NYPD has persevered, serving and protecting New Yorkers despite these hurdles.
The NYPD prevents crime. Intelligence-led, community and targeted policing reduce crime in the department. These tactics include working with community leaders and citizens to identify and resolve crime hotspots and employing technology to detect and monitor crime.
The Emergency Service Unit (ESU), Bomb Squad, and Counterterrorism Bureau are other NYPD specialty units. These units can handle hostage situations, terrorist assaults, and natural calamities.
The NYPD protects the public via crime prevention, emergency response, and more. In addition, the agency provides pedestrian, traffic, and anti-gang activities to keep residents and tourists safe.
The NYPD has persevered through many hardships to serve and protect New Yorkers. As a result, the city is safer because of its creative initiatives, specialized units, and dedication to community trust and partnerships.
Did You Know?
Neighborhood Policing is a popular NYPD initiative. This initiative fosters police-community trust. It entails sending police officers to areas to collaborate with residents to identify and resolve concerns.
---
RELATED READINGS
10 Largest Armed Forces in the World
10 Largest Criminal Organizations to Ever Exist
10 Rarest Crime Scene Photos Ever Taken
10 Longest Prison Sentences Ever Given
12 Oldest Police Departments in the US