Who doesn't love the sleek, sporty look of a Chevrolet Corvette? These iconic American cars are famous for their quick acceleration, sharp exterior, and luxurious interior features. Since Corvettes carry such a reputation, many people see them as a sort of collector's item and will only purchase them from a reputable dealer.
Since Corvettes are manufactured with a focus on quality over quantity, there are fewer of them than you might expect. However, some of the larger dealers can still build up some pretty impressive inventories! Today, let's take a look at 8 of the largest Corvette dealers in the United States and learn some fun facts about each one.
Hendrick Cary Chevrolet
Number of Corvettes: 86
Location: Cary, NC
Other Vehicles Sold: Cargo Vans, Camaros, Cadillacs
Year Opened: 1976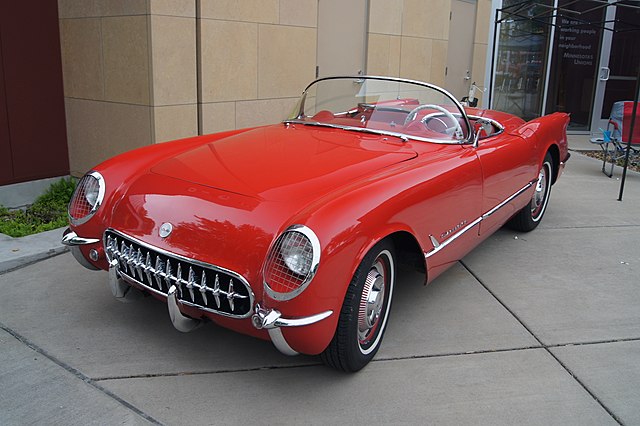 Source: wikimedia.org
Hendrick Cary Chevrolet is one of the dealerships established by Rick Hendrick, former NASCAR driver. The Cary dealer handles everything from buying and selling new vehicles to repairing and trading old ones. In fact, Hendrick Cary Chevrolet already proudly displays the 2019 Corvette Stingray for sale. This shiny new Corvette offers better safety features, cutting-edge technology, and a beautifully-improved aerodynamic structure that preserves the Stingray's classic good looks.
Did you know? 
The Corvette has long held a reputation as an All-American vehicle, built largely from American-made parts and driven by astronauts since the 1960s.
George Matick Chevrolet, Inc.
Number of Corvettes: 88
Location: Redford, MI
Other Vehicles Sold: Malbus, Silverados, Blazers
Year Opened: 1967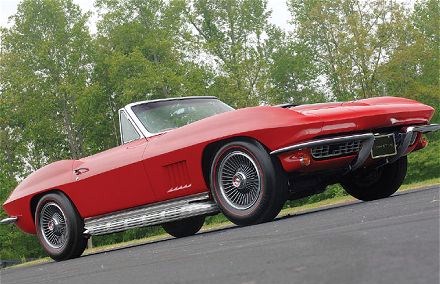 Source: wikimedia.org
This family owned and operated dealer boasts a 13-acre dealership campus that features the largest showroom in the United States. The dealer celebrated its renovation and opened the great showroom in 2014 with a big VIP reception that welcomed executives from Chevrolet and George Matick. George Matick Chevrolet is the primary dealer in the area and the largest Corvette dealer in Detroit, Michigan. This dealer also ranks in the top 1% of US Chevy dealerships in terms of sales volume.
Did you know? 
All Corvettes at George Matick Chevrolet are stored indoors in order to preserve their quality as much as possible.
Rick Hendrick Chevrolet
Number of Corvettes: 89
Location: Duluth, GA
Other Vehicles Sold: Equinoxes, Suburbans, Silverados
Year Opened: 1992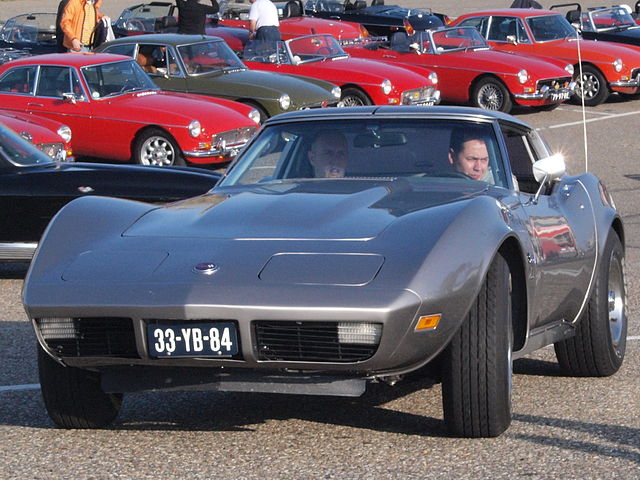 Source: wikimedia.org
Rick Hendrick Chevrolet is the only Corvette dealer in the state of Georgia, and sells vehicles in the Roswell and Alfarette areas alongside its hometown of Duluth. It is part of the Hendrick Automotive Group, which was founded in 1976 by Rick Hendrick, only one year after he owned his first dealership. Alongside his experience in the automotive industry and as a NASCAR driver, Hendrick also boasts the accomplishment of being the youngest dealership owner in the entire country.
Did you know? 
Rick Hendrick had an interest in vehicles from an early age, rebuilding a 1931 Chevrolet with a V-8 engine that he'd put together himself at age 14.
Bomnin Chevrolet Dadeland
Number of Corvettes: 130
Location: Miami, FL
Other Vehicles Sold: Malibus, Blazers, Silverados
Year Opened: 2013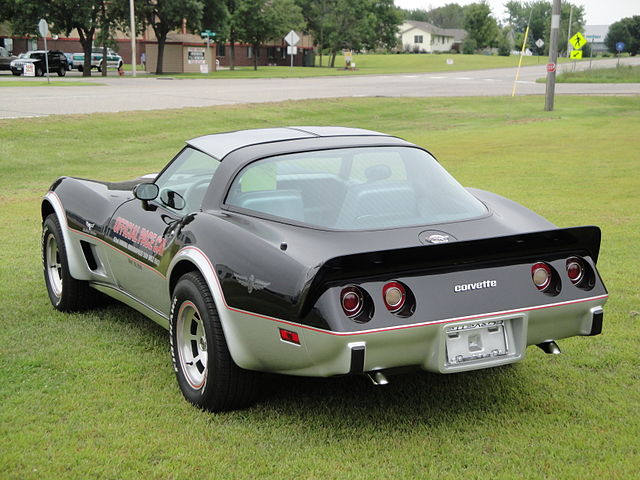 Source: wikimedia.org
This dealer was formerly known as Kendall Chevrolet. However, in 2019 it was bought by Arnaldo Bomnin, who had climbed the ranks within Kendall Chevrolet after immigrating to the United States from Cuba. Having embraced the economic challenges of 2009, Bomnin was confident in his decision to buy the company and reopen it with a fresh start. Bomnin Chevrolet Dadeland now sells 1,100 vehicles per month and is known as the largest minority-owned dealer in the United States.
Did you know? 
Bomnin Chevrolet Dadeland strives for a high level of community involvement by interacting with organizations such as St. Jude Children's Research Hospital, United Way, and various local schools.
Les Stanford Chevrolet
Number of Corvettes: 146
Location: Dearborn, MI
Other Vehicles Sold: Explorer vans, Camaros, Trucks
Year Opened: 1968

  Source: wikimedia.org
The Les Stanford Chevrolet dealer is a family-owned company that's been nicknamed "America's Corvette King". The Michigan NCRS Chapter holds its annual meeting events at Les Stanford Chevrolet, during which judges inspect and certify Corvettes as being up to standard. If the cars pass the set of criteria that determines whether they adhere to the classic look that the NCRS wants to preserve, then the dealer gets the Top Flight award at the celebratory banquet.
Did you know? 
The Les Stanford Chevrolet dealer always has at least 100 Corvettes in stock since it sells more than 550 every year!
Criswell Chevrolet, Inc.
Number of Corvettes: 187
Location: Gaithersburg, MD
Other Vehicles Sold: Suburbans, Trucks, Commercial Vans
Year Opened: 1972

  Source: wikimedia.org
Criswell Chevrolet has grown since its inception to three complete locations that sell both consumer and commercial vehicles. In addition to Corvettes, Criswell Chevrolet dealerships sell vehicles under brands such as Nissan, Alfa Romeo, and Honda. Their commercial vehicles include Chevrolet Silverado pickup trucks and Chevy Express Cargo Vans.
Did you know? 
Criswell Chevrolet has won the Jack Smith Leadership Award for thirteen years in a row, which is every year the award has been handed out!
MacMulkin Chevrolet
Number of Corvettes: 342
Location: Nashua, NH
Other Vehicles Sold: Cadillac, Silverado, Suburban
Year Opened: 1958


  Source: wikimedia.org
The MacMulkin Chevrolet dealer sells a variety of new and pre-owned Corvettes alongside a varied selection of other Chevy vehicles including heavy-duty trucks, SUV's, and other cars. The former owner of MacMulkin Chevrolet, Bernard Thompson, was first hired at the dealership in 1956 and purchased it in 1980. After that, he took deliberate steps to grow it into the dealer that people know and respect today. Sadly, Thompson passed away in 2013. His son, Tom Thompson, Jr., still maintains the dealership in his absence.
Did you know? 
MacMulkin Chevrolet has a full service shop with more than 25 service bays to keep their vehicles in peak condition.
Kerbeck
Number of Corvettes: 503
Location: Atlantic City, NJ
Other Vehicles Sold: Rolls-Royce, Buick, Maserati
Year Opened: 1994

  Source: wikimedia.org
Kerbeck is the largest Corvette dealer in the world by number of Corvettes for sale. It has remained the largest since 1994 and provides a wide variety of models from older classics to the newest on the market. In fact, this dealership just opened itself up to orders for the C8 Corvette in 2019. For a $1,000 refundable deposit, prospective buyers can secure their places at the front of the line to get first pick of the new models, getting their choice in color and other options.
Did you know? 
The Kerbeck dealership sells models from 11 other vehicle franchises besides Chevrolet.