While many of us make sure to hit the gym or go for a jog now and then to stay in shape, some people take their workout routines to the next level. One of the best ways to challenge yourself through exercise is through bodybuilding. And although it's easy to rely on steroids to bulk up, many bodybuilders choose to earn all of their achievements naturally through strict diet and exercise regimens.
So, just how large can natural bodybuilders get? Today we'll be looking at 10 of the largest natural bodybuilders in the world, as well as learning a little bit about what inspired each of them to become the stars they are today.
Ryan Terry
Weight: 190lbs
Height: 5ft 10in
Birth Year: 1988
Major Accomplishment: Best Body Award

  Source: pxhere.com
Ryan Terry used to work as a plumber, but wound up making quite a name for himself as a natural bodybuilder and fitness model. He got involved in physical fitness and strength training at a young age in hopes of becoming stronger and boosting his self-confidence.
Did You Know?
Ryan Terry's experience playing sports as a kid did a great job of preparing him for the determination that it took to build up the kind of bulk that he boasts today.
Anton Antipov
Weight: 190lbs
Height: 5ft 11in
Birth Year: 1983
Major Accomplishment: Men's Physique winner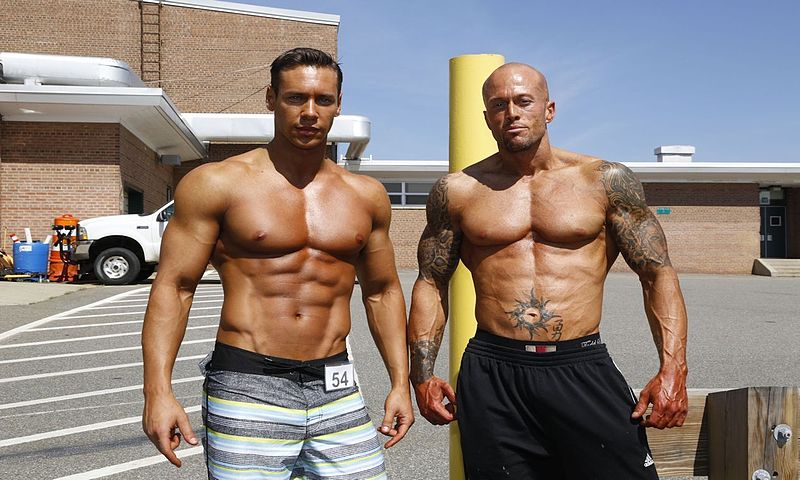 Source: wikimedia.org
Anton Antipov was born and raised in Belarus and only got passionate about physical fitness once he moved to the United States in 1997. He was involved in multiple different sports as a child, but remained fairly slender until he was approached by Boss Models for a modeling contract. His modeling career inspired him to get in better shape and ultimately start bodybuilding.
Did You Know?
Many people have accused Anton of "juicing" or taking steroids, but he's personally stated otherwise and his history of muscle gains seems to back his claims.
Connor Murphy
Weight: 196lbs
Height: 6ft 2in
Birth Year: 1994
Major Accomplishment: NPC Dallas Europa Games Men's Physique 3rd place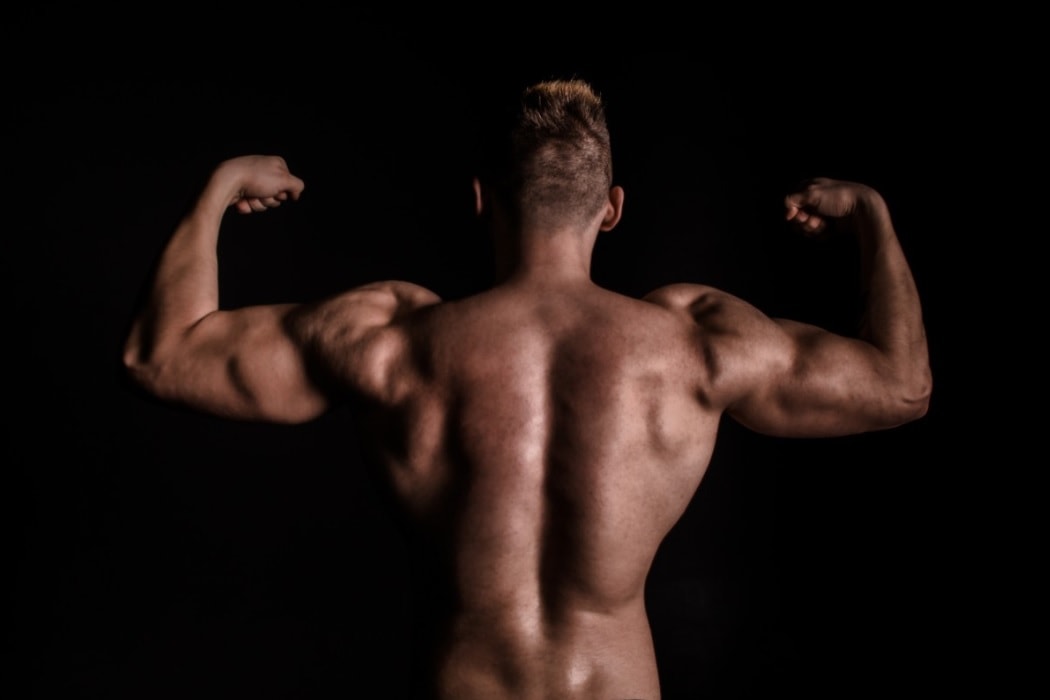 Source: pxhere.com
This Texan bodybuilder has built a notorious reputation for himself as a YouTuber by using his physique for various pranks and social experiments. His videos easily get millions of views soon after uploading, and he also boasts hundreds of thousands of followers across numerous social media platforms. Connor was bullied as a kid, and went to great efforts to come out of his shell.
Did You Know?
Connor Murphy tends to stick to classic exercises such as presses and squats to maintain his physique, alongside a very strict diet.
Sadik Hadzovic
Weight: 200lbs
Height: 5ft 11in
Birth Year: 1987
Major Accomplishment: Mr. Olympia winner for two years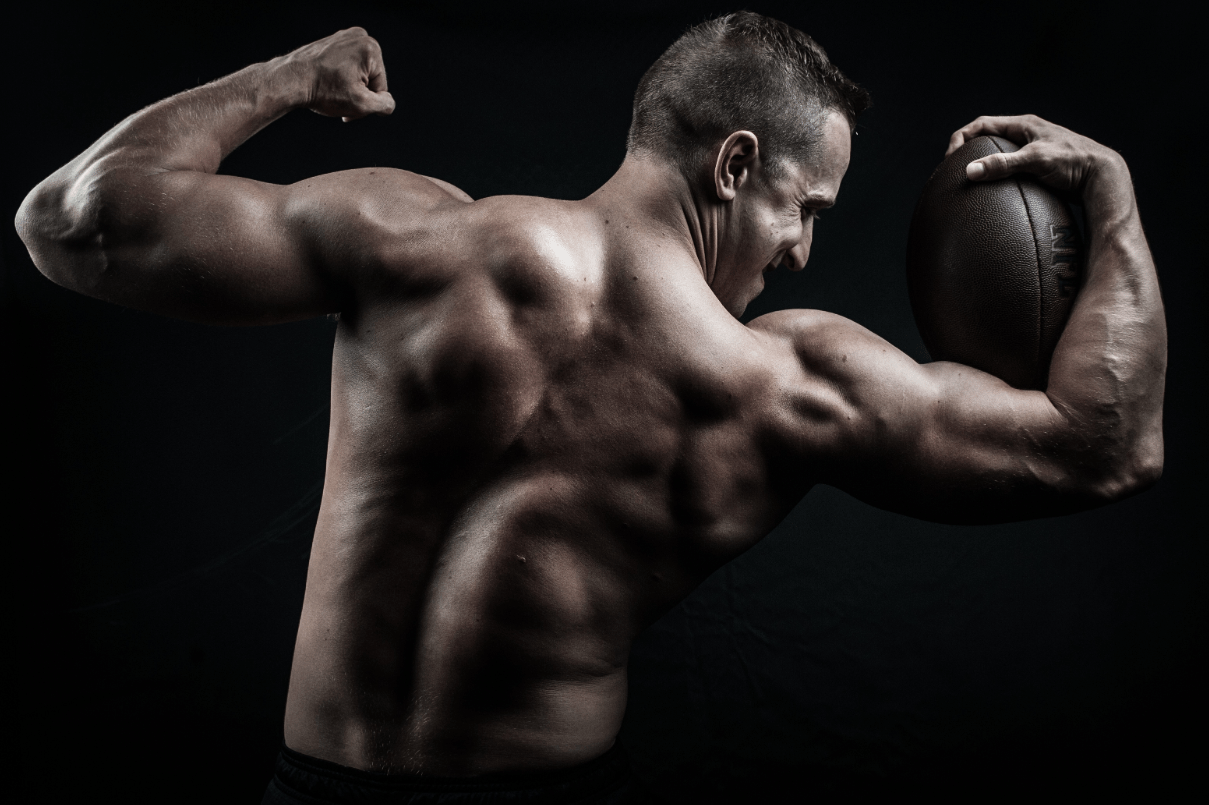 Source: jble.af.mil
Born in Yugoslavia, Sadik Hadzovic cites his mother as a major inspiration, saying that she was the source of the grit that led him to train in his room before he could afford to attend a gym. After his family emigrated to the United States to escape war in Bosnia and Herzegovina, Sadik later began competing in men's physique competitions in 2011, going professional in 2012.
Did You Know?
Sadik's determination has impressed many, especially with how much bulk he can put on while still staying natural.
Mike Thurston
Weight: 210lbs
Height: 6ft
Birth Year: 1990
Major Accomplishment: WBFF Muscle Model 3rd place

  Source: wikimedia.org
This UK bodybuilder has gone through plenty of trials to achieve the level of success that he has now, working in retail after partying through college until he took the plunge to start a fitness career in 2012. Mike Thurston played a wide variety of sports throughout his childhood, including rugby, soccer, and basketball–although rugby was definitely his favorite.
Did You Know?
One of Mike's main setbacks in getting serious about his fitness career was his poor diet, brought on by low self-esteem.
Jeff Seid
Weight: 210lbs
Height: 6ft
Birth Year: 1994
Major Accomplishment: National Men's Physique tall Class winner

  Source: wikimedia.org
Jeff Seid got a head start on his fitness career by taking his first steps during the month before he graduated high school. However, he's stated himself that he sees his foray into sports at just five years old as the true roots of his passion for fitness. Growing up in the state of Washington with his parents and two sisters, Jeff start lifting weights at 11 years old.
Did You Know?
Despite multiple ACL injuries that he feared would end his athletic abilities, Jeff went on to become America's youngest-ever IFBB pro.
Steve Cook
Weight: 212lbs
Height: 6ft 1in
Birth Year: 1984
Major Accomplishment: Bodybuilding.com Fit Body Competition winner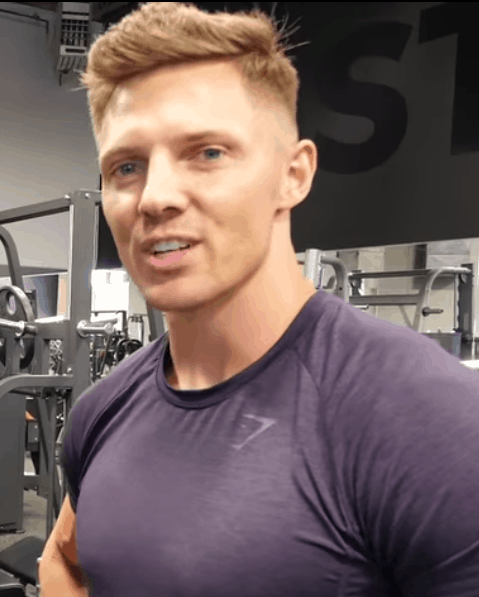 Source: wikimedia.org
Steve Cook was born in Boise, Idaho alongside six siblings. They were all encouraged to pursue physical fitness by their father, who was a high school coach and athletic director. He earned a Bachelor's degree in Integrated Studies and played football at Dixie State College, circling back to the idea of bodybuilding soon afterwards and enjoying near-immediate success.
Did You Know?
While he usually adheres to an extremely strict, healthy diet, Steve's favorite cheat meal is pizza and ice cream.
Donte Franklin
Weight: 215lbs
Height: 6ft
Birth Year: 1991
Major Accomplishment: Generation Iron's feature

  Source: jbcharleston.jb.mil
Donte Franklin is widely popular on Instagram, where he posts tips and recommendations for his thousands of followers who want to get in great physical shape. Countless people have been astounded by Donte's natural bodybuilding achievements, chalking up his ability to attain them steroid-free to excellent genetics. The honest truth is that few people could stick to Donte's routine and walk away with the same gains.
Did You Know?
Donte Franklin is widely known for his Flintstones Gummy Vitamin representation, having posed in numerous pictures to showcase the product.
Simeon Panda
Weight: 230lbs
Height: 6ft 1in
Birth Year: 1986
Major Accomplishment: European Championships winner

  Source: minot.af.mil
London-born natural bodybuilder Simeon Panda is said to be one of the fittest people in the entire world, as well as one of the most influential. Simeon has been featured on the covers of several different well-known fitness magazines such as Muscle-Insider, Fitness RX, and MuscleMag. He first got into weight lifting during his college years, and now judges competitions in between competing himself.
Did You Know?
Alongside his fame as a bodybuilder, Simeon Panda owns his own sportswear company.
Mike O'Hearn
Weight: 247lbs
Height: 6ft 3in
Birth Year: 1969
Major Accomplishment: Four-time Mr. Natural Universe winner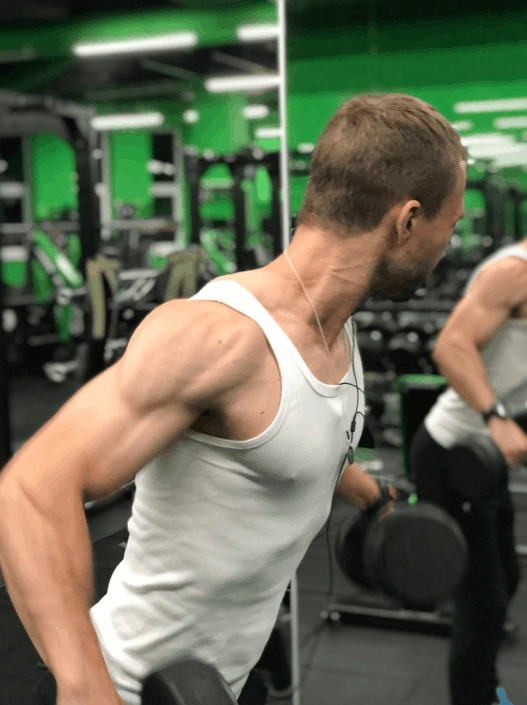 Source: pexels.com
Mike O'Hearn is the largest natural bodybuilder in the world by weight. He is also famous as an actor, model, and personal trainer. He played the role of Team Captain Titan in American Gladiators, and served as further inspiration by publishing a book, "Proven Techniques for Drug Free Bodybuilders," to promote natural, healthy bodybuilding without the use of steroids.
Did You Know?
Mike O'Hearn got an early start on success by winning the Teenage Washington State Building competition at the young age of 14!