Basketball is popular all around the world, with North America's National Basketball Association (NBA) in particular being highly regarded. In fact, many people agree that it's the best men's professional basketball league in the world. However, not every NBA player boasts a success story and some give performances disappointing enough to be labeled an NBA bust.
Today we'll be taking a look at 10 of the largest NBA busts of all time and ranking them according to their PPG, or average points scored per game. We'll also learn a few fun facts about each player and learn a bit about what undermined their successes.
John Lucas
Average Points Per Game: 10.7 PPG
Team: Houston Rockets
Year Picked: 1976
Jersey Number: 15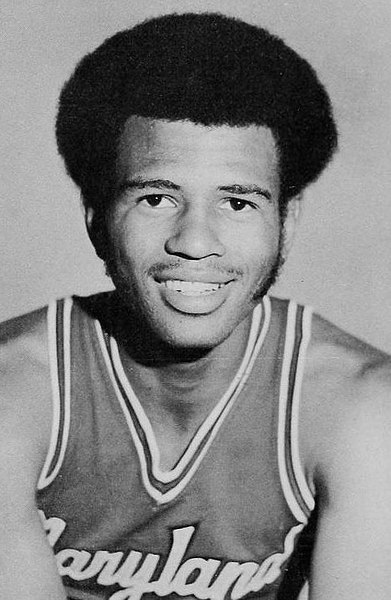 Source: wikimedia.org
John Lucas, the first overall pick of the 1976 NBA draft, lost momentum in his basketball career when his long-standing battle with drug addiction came into the public view. He challenged his dependencies on alcohol and cocaine a decade after his pick by the Houston Rockets, later using the story of his victory to inspire others while he coached. He currently still offers highly reputable basketball training.
Did You Know?
Lucas says that he likes to help young, struggling athletes because he sees his former self in them.
Bill McGill
Average Points Per Game: 10.5 PPG
Team: Chicago Zephyrs
Year Picked: 1962
Jersey Number: 12

  Source: wikimedia.org
Bill "The Hill" McGill was the Chicago Zephyrs' first overall draft pick from the University of Utah, but would only play three seasons in the NBA before getting himself into severe debt and living on the streets. McGill sustained a serious knee injury all the way back in high school, but disregarded doctors' advice and pushed ahead with his professional basketball career. The injury persistently kept him from being able to play good defense.
Did You Know?
Bill McGill is perhaps best known for his invention of the jump hook move.
Pervis Ellison
Average Points Per Game: 9.5 PPG
Team: Sacramento Kings
Year Picked: 1989
Jersey Number: 42

  Source: flickr.com
"Never Nervous" Pervis Ellison was soon re-nicknamed "Out of Service Pervis" because of his 11 injuries that kept him sidelined for a whopping 48 games out of the 82 games that the Sacramento Kings played during his rookie year. Unfortunately, his injuries continued to be a thorn in his side for the duration of his career.
Did You Know?
Pervis Ellison was born in Savannah, Georgia, and boasts a height of 6 feet and 9 inches tall!
Kent Benson
Average Points Per Game: 9.1 PPG
Team: Milwaukee Bucks
Year Picked: 1977
Jersey Number: 54

  Source: wikimedia.org
While Kent Benson played 11 NBA seasons and enjoyed an overall successful career, his time playing for the Milwaukee Bucks was far from his best. 1977 was his first year after graduating from Indiana University, and Kent was ill-fated from a mere two minutes into the game when he elbowed an opposing Los Angeles Lakers player in the abdomen and got his jaw broken in retaliation.
Did You Know?
Kent Benson won the "Outstanding Player Award" at Indiana University.
Greg Oden
Average Points Per Game: 8 PPG
Team: Portland Trail Blazers
Year Picked: 2007
Jersey Number: 52

  Source: wikimedia.org
This 7-foot-tall basketball player was slammed with a highly unfortunate round of knee injuries that severely compromised his ability to play and eventually ran his entire career into the ground. In fact, his ability to play was so limited that he only played one season's worth of games during a five-season period. His reputation also suffered as a result of his alcohol abuse and acts of domestic violence.
Did You Know?
Gred Oden's fall from the spotlight was especially disappointing because he showed such exceptional promise during the initial stages of his career.
Kwame Brown
Average Points Per Game: 6.6 PPG
Team: Washington Wizards
Year Picked: 2001
Jersey Number: 5

  Source: wikimedia.org
Kwame Brown played a mere four seasons for the Washington Wizards before being traded to the Los Angeles Lakers. He displayed occasional strokes of brilliance in game, but his complete lack of consistency and reliability earned him a terrible reputation as a player and fans didn't hesitate to heckle him while he sat on the sidelines.
Did You Know?
Kwame is rumored to have told Doug Collins, the coach of the Washington Wizards at the time of his pick: "If you draft me, you'll never regret it."
LaRue Martin
Average Points Per Game: 5.3 PPG
Team: Portland Trail Blazers
Year Picked: 1972
Jersey Number: 35

  Source: wikimedia.org
LaRue Martin is known for being a trailblazer of the "NBA bust" label, having started out with lots of promise before offering a disappointing return over a period of four years. Martin was the first number-one pick of the Portland Trail Blazers, giving them an underwhelming start–a big loss, considering that they could have picked Julius Earving instead.
Did You Know?
Martin had a shy and reserved personality when he was a kid, and attended De La Salle Institute in Chicago.
Anthony Bennett
Average Points Per Game: 4.4 PPG
Team: Cleveland Cavaliers
Year Picked: 2013
Jersey Number: 15

  Source: wikimedia.org
Anthony Bennett was an exciting prospect for many, partially because he was the first Canadian NBA pick of all time. He grew up in a rough neighborhood in Toronto, which might have enabled him to shrug off the pressure that was placed upon him as milestone NBA pick. Unfortunately, his lackadaisical attitude translated into a lack of motivation to push himself and his reputation fizzled.
Did You Know?
Bennett tried playing for several other teams, but his lack of effort worsened his reputation until no one else was willing to bank on him.
Gene Melchiorre
Average Points Per Game: 0 PPG
Team: Baltimore Bullets
Year Picked: 1951
Jersey Number: 23

  Source: wikimedia.org
Despite being first pick of the Baltimore Bullets, Melchiorre was never able to play a professional baseball game. The reason was his involvement in a point shaving scandal, during which he and four of his teammates admitting to holding down scores in return for bribe money. As a result, he was banned from the league for life as punishment for point shaving in college and never played professionally.
Did You Know?
Melchiorre grew up alongside five siblings and excelled in sports despite his short stature and pigeon-toed stance.
Clifton McNeely
Average Points Per Game: 0 PPG
Team: Pittsburgh Ironmen
Year Picked: 1947
Jersey Number: None

  Source: wikimedia.org
Clifton McNeely was the largest NBA bust of all time by PPG. He was also the first-ever player to be selected in the NBA Draft, but wasn't even interested in playing! McNeely turned down the invitation to play in the NBA in favor of coaching in a Pampa, Texas high school. He did a great job coaching, leading teams to four state championships among other accomplishments.
Did You Know?
Clifton McNeely and Gene Melchiorre are the only two Draft picks to never play a single game of professional baseball.