Just how large can a house get? For most people, anything more than a couple of bedrooms and bathrooms is considered luxurious. However, these massive dwellings owned by the world's elite bring extravagance to the next level!
Today we'll be taking a look at 10 of the largest houses in the world, and learning what makes each one stand out–aside from the impressive size, of course. While castles, palaces, and official residences certainly hold their own in terms of size, we'll be excluding them from this list and focusing strictly on houses.
Xanadu 2.0
Area: 66,000 square feet
Location: Washington, USA
Year Built: 2005
Unique Feature: Cutting-edge design and technology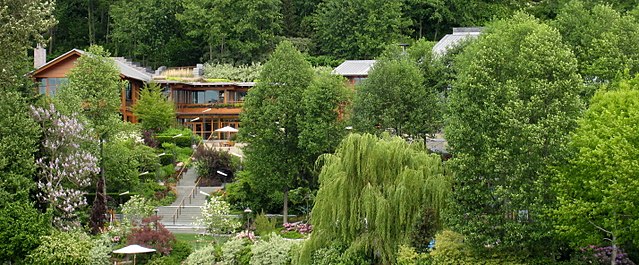 Source: wikimedia.org
This massive mansion overlooks Lake Washington and is home to the renowned Bill Gates. Xanadu 2.0 took around seven years to build, and features a stunning Pacific Lodge style in its architecture. Bill Gates is currently the second richest man in the world, and spent 63 million USD on his lush mansion.
Did You Know?
Xanadu 2.0 was designed and built with environmental sensitivity in mind, along with the most current computer technology and accommodations.
Chateau Pensmore
Area: 72,000 square feet
Location: Missouri, USA
Year Built: 2016
Unique Feature: Built with durability as the primary focus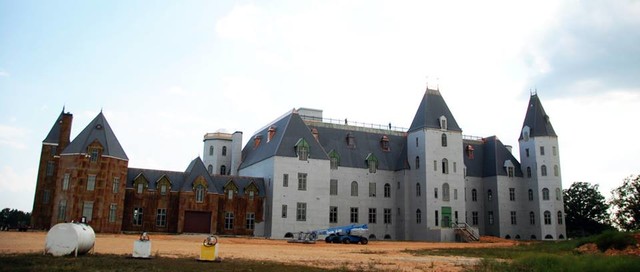 Source: houzz.com
Built with practicality in mind, Chateau Pensmore was built to be energy efficient and resistant to disasters. The mansion was even built to withstand bomb blasts and tornadoes, with exterior walls measuring up to 12 inches thick. Some of the special requirements of Chateau Pensmore even resulted in a lawsuit over reinforced concrete.
Did You Know?
Chateau Pensmore was built in close proximity to the Ozark Mountains in order to test its wide range of protective qualities against the ever-changing mountain weather.
Taohuayuan
Area: 72,441 square feet
Location: Suzhou, China
Year Built: 2016
Unique Feature: Located on a private island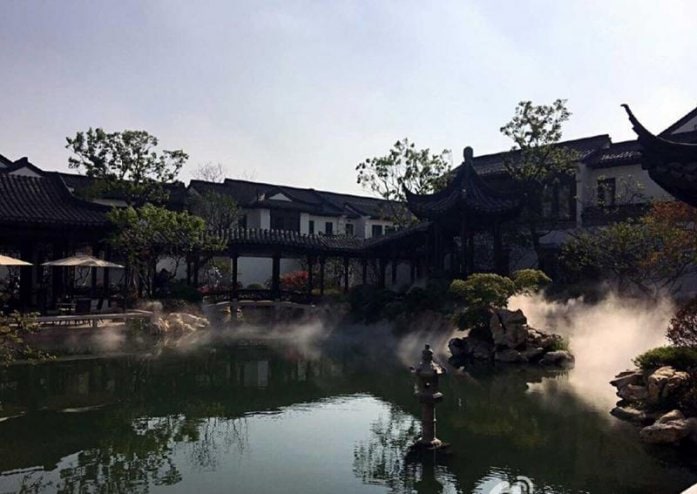 Source: asiaone.com
Taohuayuan, a jaw-droppingly beautiful mansion worth 149 million USD, is recognized as the most expensive home ever sold in mainland China. This astoundingly large home features 32 bedrooms and 32 bathrooms, a wine cellar, a swimming pool, and an ornamental pond and gardens.
Did You Know?
Taohuayuan is located on a private island in Dushi, China's largest lake. The rooms and windows of the mansion are deliberately designed for the best possible lake scenery and natural light, with most windows facing south.
Versailles
Area: 90,000 square feet
Location: Florida, USA
Year Built: 2016-present
Unique Feature: Modeled after the Palace of Versailles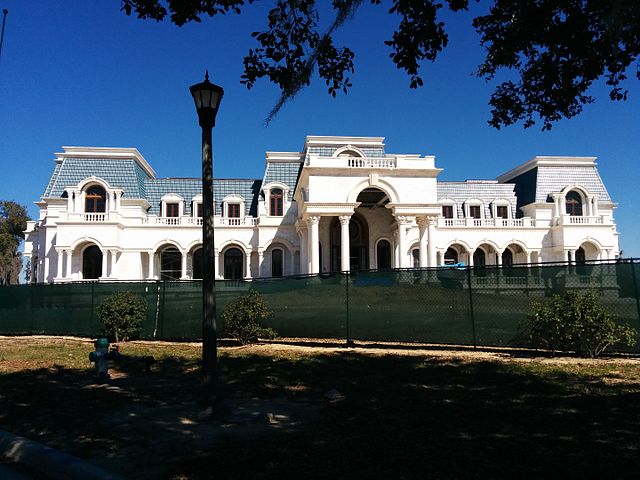 Source: wikimedia.org
Versailles, the extravagant home of Jackie and David Siegel, was inspired by and named after the Palace of Versaille in France. Its sprawling expanse and intricate design have dragged its construction out over the course of many years, but the Siegels confirmed via social media that the end was finally in sight.
Did You Know?
The Versailles mansion boasts a set of over-the-top commodities such as an ice skating rink, massive walk-in closets, and 10 different kitchens to choose from.
Witanhurst London
Area: 90,000 square feet
Location: London, UK
Year Built: 1920
Unique Feature: Georgian Revival architecture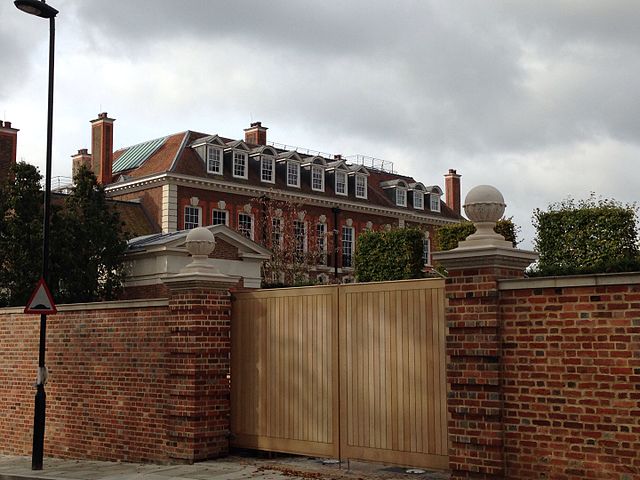 Source: wikimedia.org
This gorgeous mansion is located in Highgate in Northwest London, and is maintained by Historic England. Witanhurst has evolved through many rejected and altered renovation plans, and is currently undergoing a subterranean expansion that will make room for plenty of lavish accommodations.
Did You Know?
Witanhurst, while quickly becoming famous for its size and continued expansion, remains mysterious for a key reason. No one knows the true identity of the mansion's owner, even the architect behind its renovations.
The One
Area: 100,000 square feet
Location: California, USA
Year Built: 2013
Unique Feature: A private casino and marble and glass construction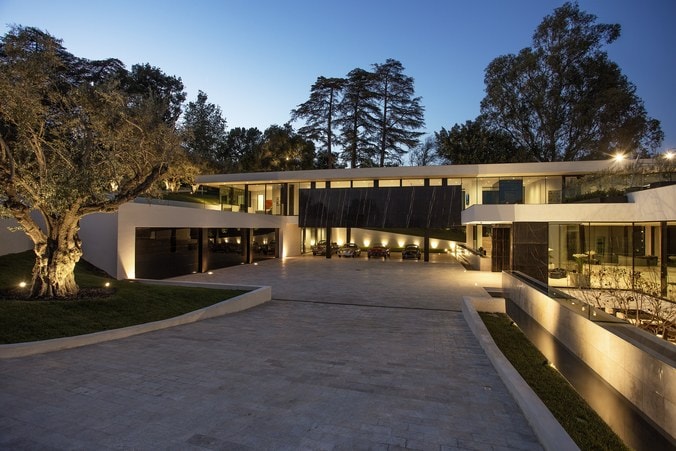 Source: wmagazine.com
Expected to be the most expensive house ever sold once it's put on the market, the mansion known as "The One" was built with the intention to redefine luxury. Tentatively priced at 500 million USD, The One comes with a 5,000 square foot master bedroom and even its own casino! To top it all off, the house also features a bowling alley and designer walls made out of jellyfish tanks.
Did You Know?
The One is such a jaw-droppingly lavish home that it surpasses the title of "mansion," qualifying instead as a "giga-mansion".
Fairfield Pond
Area: 110,000 square feet
Location: New York, USA
Year Built: 1999
Unique Feature: Multiple pools and oceanfront view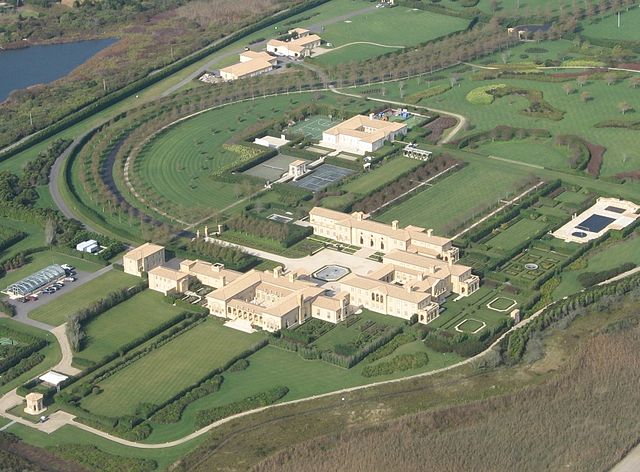 Source: wikimedia.org
Located in the Hamptons on Long Island, NY, the Fairfield Pond mansion has a history steeped in controversy. Claims have been made that the owner of Fairfield Pond, Ira Rennert, raided the funds of his now defunct mining company to pay for the sprawling mansion.
Did You Know?
This lavish mansion features three swimming pools, two pool houses, and a playhouse. That's not to mention the garage that's roomy enough to accommodate 100 cars!
Safra Mansion
Area: 117,000 square feet
Location: São Paulo, Brazil
Year Built: 1895
Unique Feature: Ample privacy and curved shape


Source: virtualglobetrotting.com
The Safra Mansion is home to the unusually secretive family of Joseph Safra, who is recognized as the richest banker in the world. The Safra family took it upon themselves to move to Brazil due to concerns about maintaining their privacy, and put three Upper East Side mansions up for sale.
Did You Know?
The three New York mansions for sale are located just a block away from Edmond J. Safra Orthodox Sephardic synagogue, which is named for a late family member who died mysteriously during a burglary.
Biltmore Estate
Area: 178,926 square feet
Location: North Carolina, USA
Year Built: 1895
Unique Feature: Châteauesque architecture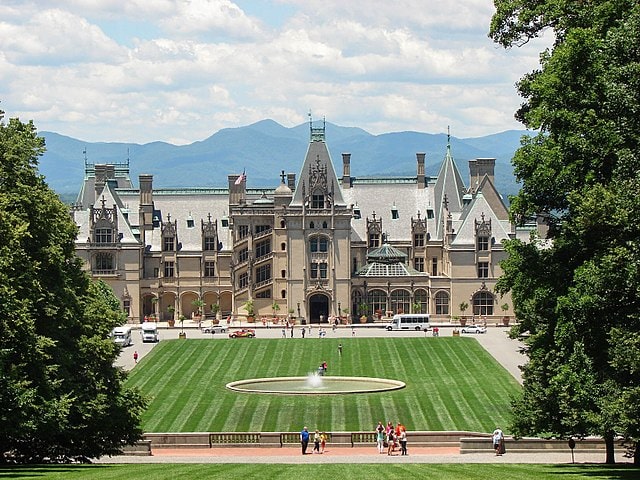 Source: wikimedia.org
The Biltmore Estate is the largest privately owned house in the United States, and serves as a major tourist attraction in North Carolina. Tours allow visitors to get a good view of this iconic example of America's Gilded Age. Various concerts and events are hosted for visitors to enjoy as well.
Did You Know?
The Biltmore Estate was created by George W. Vanderbilt, and was his life's work. He drew inspiration from his many travels that influenced the unique design of his home.
Antilia
Area: 400,000 square feet
Location: Mumbai, India
Year Built: 2006
Unique Feature: Skyscraper height


Source: wikimedia.org
Antilia is the largest house in the world by area. The home of business tycoon Mukesh Ambani and his family, Antilia is estimated to be around 2 billion USD in value. This ranks it as the second most expensive home in the world after Buckingham Palace. Many of the locals frown upon the extravagance of this home, which contrasts starkly with the area's widespread poverty.
Did You Know?
Antilia makes a distinct appearance in the Mumbai skyline, standing at 550 feet tall.