Helicopters are an indispensable part of military forces worldwide. They can make or break all kinds of military operations by providing transportation and supplies to areas that are otherwise unreachable. Helicopters give armed forces a way to navigate rugged landscapes, and deliver necessary cargo in even the harshest of weather conditions.
So, just how big can these versatile aircraft get? Let's take a look at 10 of the largest helicopters in the world and learn about which features set each of them apart from the rest.
NH90
Length: 52 ft 11 in
Empty Weight: 14,100 lb
Origin: France, Germany, Italy, and the Netherlands
Maiden Flight: 1995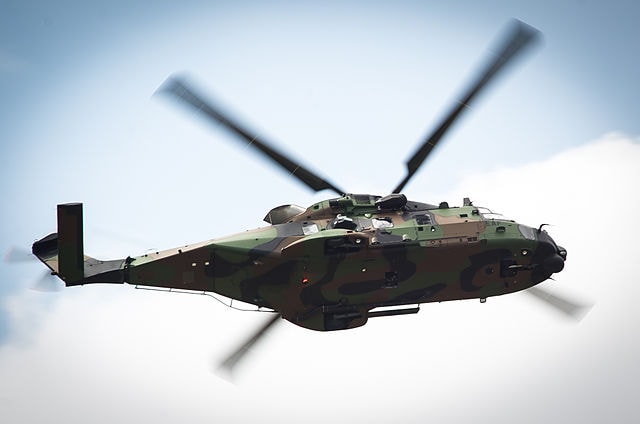 Source: wikimedia.org
The NH90 is a military transport helicopter that is mainly used by the Coast Guard for surveillance, search and rescue missions, and special ops. This impressive aircraft is manufactured by NHIndustries and entirely owned by Airbus Helicopters. It was originally designed in order to meet NATO standards for a vessel that was ready for both battlefield and naval environments.
Did You Know?
The NH90 is actually developed in two variations: the tactical troop transport and the NATO frigate helicopter.
Mi-8
Length: 59 ft 7 in
Empty Weight: 16,007 lb
Origin: Russia
Maiden Flight: Russia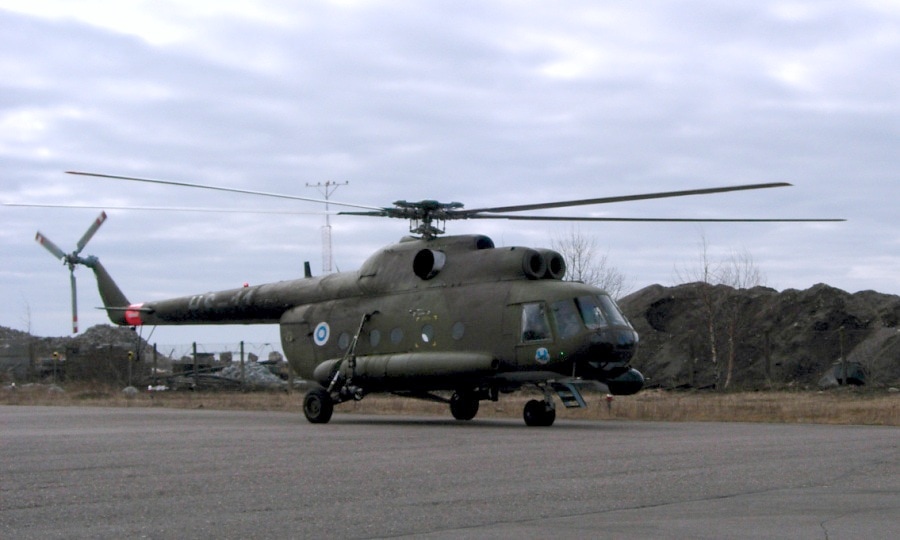 Source: wikimedia.org
This medium twin-turbine transport and multipurpose helicopter is operational in over 50 air forces around the globe. The Mil Mi-8 is manufactured in three different plants for both military and civilian use. It is primarily used by Russian forces, but has been exported to plenty of other countries as well.
Did You Know?
The Mil Mi-8's commonly accepted NATO reporting name is "Hip," and it is one of the most widely-distributed helicopters ever built.
AW101
Length: 64 ft 1 in
Empty Weight: 23,149 lb
Origin: Italy/UK
Maiden Flight: 1987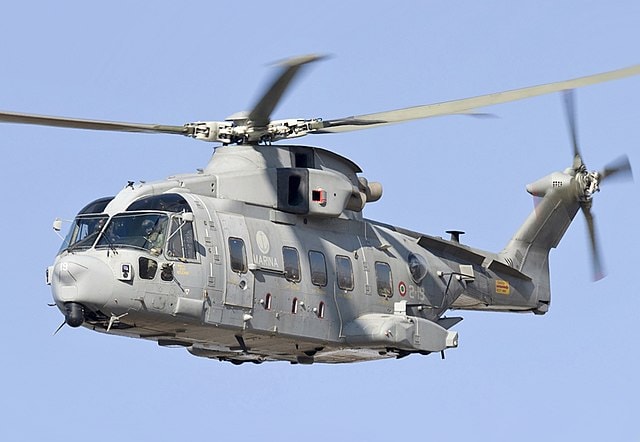 Source: wikimedia.org
Formerly called the EH101, this military utility medium lift helicopter features a five-blade main rotor and armored crew seats. Its design was refined with a focus on durability and impact resistance, making it a prime military aircraft. Variants of the AW101 have also been constructed for commercial use thanks to their ample room for transporting cargo and passengers.
Did You Know?
The AW101 boasts the largest cabin in its class, as well as an excellent resistance to cold and other extreme weather conditions.
Z-18
Length: 75 ft
Empty Weight: 4,519 lb
Origin: China
Maiden Flight: 2014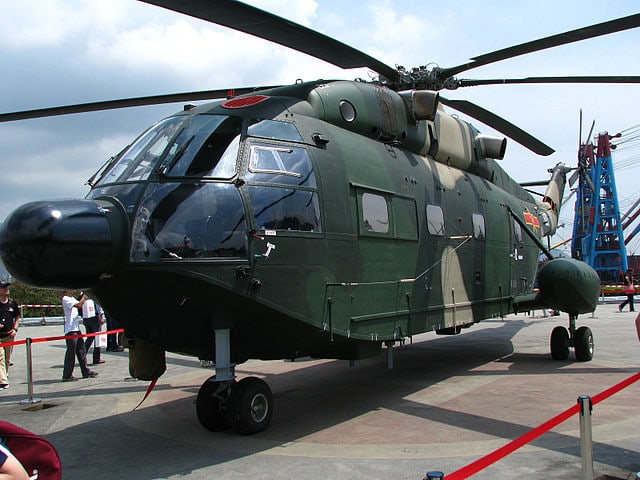 Source: wikimedia.org
The design of the Changhe Z-18 is evolved from that of the Harbin Z-8, featuring more powerful engines and optimised fuselage. The Z-18 is more able to fly efficiently at higher altitudes than its predecessor, and is nicknamed "the White Heron". It also comes built with an electronic flight instrument landing system.
Did You Know?
In January of 2018, the Changhe Z-18 was finally accepted into service by the People's Liberation Army Ground Force.
H225M (formerly the EC725)
Length: 64 ft
Empty Weight: 11,751 lb
Origin: France
Maiden Flight: 2005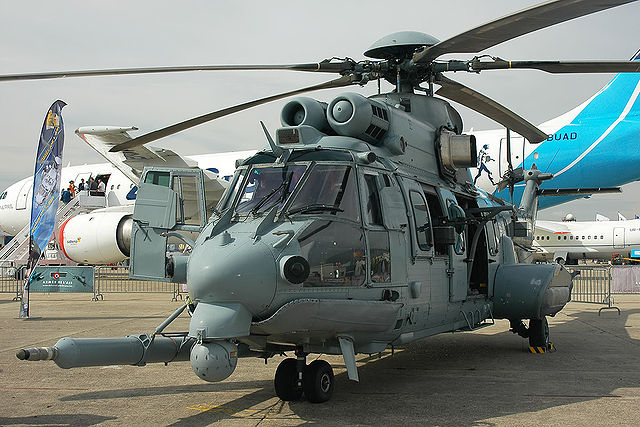 Source: wikimedia.org
The H225M was crafted to meet French Air Force requirements for Combat Search and Rescue missions. It was designed by Eurocopter, now known as Airbus Helicopters, and is formally classified as a multi-role long-range tactical transport helicopter. Alongside its versatility, it also provides the unique opportunity to be equipped with rocket launchers.
Did You Know?
The H225M serves as an integral part in the combat forces of France, Brazil, Mexico, Malaysia, Indonesia, Kuwait and Thailand.
Mi-38
Length: 64 ft 6 in
Empty Weight: 18,300 lb
Origin: Russia
Maiden Flight: 2003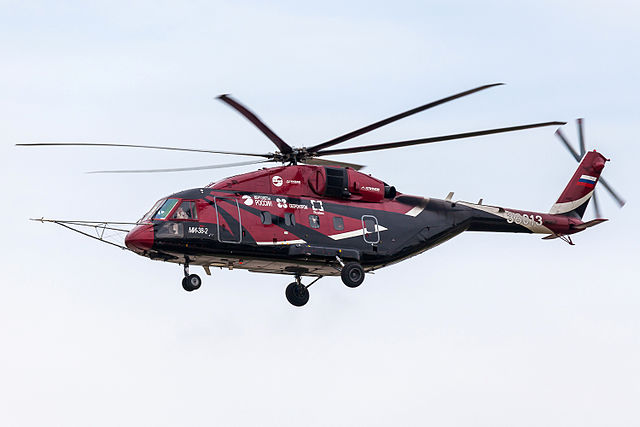 Source: wikimedia.org
Originally developed by the Moscow Helicopter Plant, this multipurpose aircraft is intended for use both in transportation of passengers and cargo, as well as emergency and rescue missions. Its spacious interior can also transport much-needed medical supplies and operate as a mobile hospital. The Mi-38 offers a new level of versatility that has caught the eye of other professionals outside Russian forces, such as the Indian Air Chief Marshal.
Did You Know?
Designed to replace the Kazan Mi-17, the Mi-38 is in the process of being certified for both civilian and military use. Nearly 1 billion rubles have been spent on the certification process.
V-22 Osprey
Length: 57 ft 4 in
Empty Weight: 33,140 lb
Origin: USA
Maiden Flight: 1989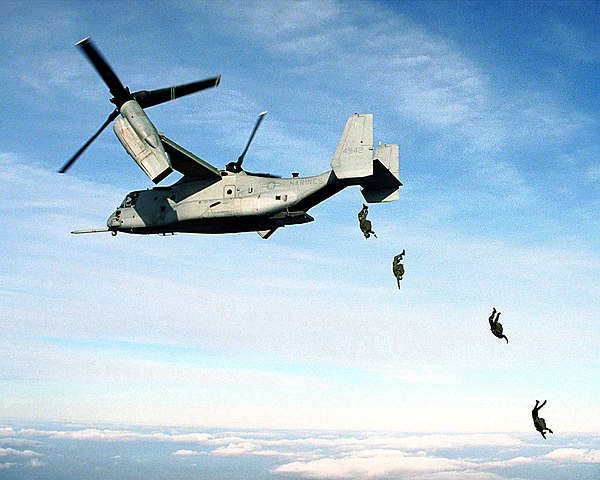 Source: wikimedia.org
The impressive Bell Boeing V-22 Osprey is the first operational tiltrotor in the world, incorporating some of the forward-flight characteristics of other aircraft into its design. The Osprey's design also utilizes rotating engine nacelles in order to combine a far greater flight speed with the tight maneuverability inherent to helicopters.
Did You Know?
The V-22 Osprey can reach speeds up to twice that of a normal helicopter, and can accommodate 24 combat troops for transport.
CH-47F Chinook
Length: 98 ft 10 in
Empty Weight: 24,578 lb
Origin: USA
Maiden Flight: 1961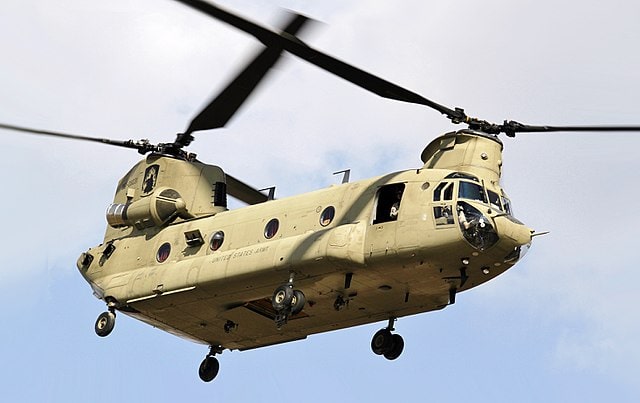 Source: wikimedia.org
Ranking among the heaviest lifting Western helicopters, the Boeing CH-47F Chinook comes with an array of new and improved features, such as a cutting edge digital control system optimized for adverse weather conditions. It became the helicopter of choice for the US Army for its hauling power and maneuverability.
Did You Know?
Previous variations of the Chinook were used in the Vietnam and Gulf wars to transport weapons and troops.
CH-53K King Stallion
Length: 99 ft 1/2 in
Empty Weight: 33,226 lb
Origin: USA
Maiden Flight: 2015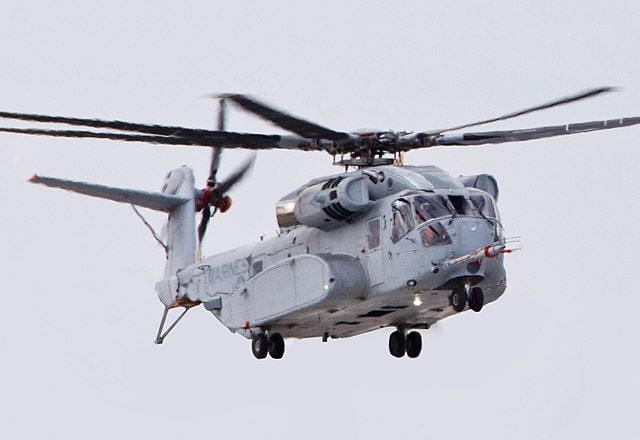 Source: wikimedia.org
Designed with durability in mind, the Sikorsky CH-53K King Stallion is the newest in the CH-53 line and is anticipated to be fielded in 2019. This helicopter is a redesign of the CH-53E Super Stallion, featuring a larger cockpit, more powerful engines, and double the lifting power. The redesign was a result of the recent increased use of CH-53E Super Stallions, which are 15 years old and less efficient to maintain.
Did You Know?
The CH-53K King Stallion features three impressive turboshafts that enable the helicopter to fly 23 mph faster than its predecessor.
Mil Mi-26
Length: 131 ft 3 in
Empty Weight: 62,170 lb
Origin: Russia
Maiden Flight: 1977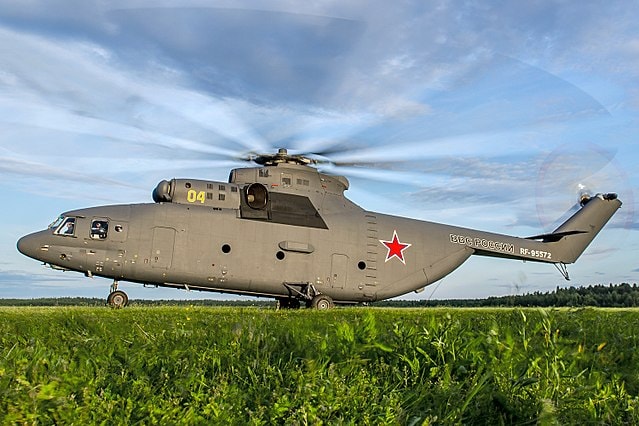 Source: wikimedia.org
The Mil Mi-26 is the largest helicopter in the world. This heavy multipurpose transport helicopter is designed to haul extremely heavy equipment and cargo to remote areas that cannot be accessed by other aircraft. The Mil Mi-26 has two hefty turbine engines that drive eight-blade rotors, rendering it powerful enough to lift other helicopters, aircraft, and military trucks.
Did You Know?
The Mi-26 was first seen in public at an Air Show in Paris, France.