Android phones have made significant progress since their beginnings, and users now have a wide variety of options accessible to them in terms of size and design. Choosing a large display that provides a more immersive experience for consumers has been one of the more popular options in recent years.
A variety of large Android phones are available on the market right now, each of which comes with a set of features and advantages that are exclusive to itself.
There is a huge Android phone out there that is right for you, regardless of whether you need a phone that can manage demanding activities, keep up with your hectic schedule, or shoot fabulous photographs and videos.
This article will discuss some of the biggest Android phones that have ever been made available on the market and what distinguishes these larger phones from their more compact competitors.
SONY Xperia 1 IV
Screen Size: 6.5 inches
Year Released: 2022
Brand: Sony
Release Price: $1,599
Other Key Features: Cinematography Pro, 120 Hz Refresh Rate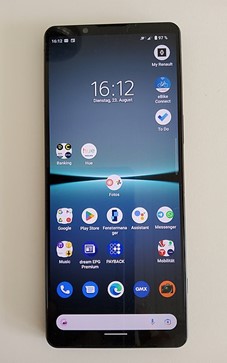 Source: Wikimedia
The Sony Xperia 1 IV kicks off our list of the largest Android phones, with its screen size of 6.5 inches diagonally. The new Xperia 1 IV smartphone was introduced today by Sony.
It was primarily designed for people searching for the latest smartphone technology, including cutting-edge image processing technology and advanced gaming prowess.
It provides an engaging entertainment experience with a brighter HDR screen and powerful audio features, all wrapped up in a portable and contemporary design.
Did You Know?
Every lens on the back camera may shoot at a high frame rate of 4K 120 fps and up to five times slower than usual.
---
SAMSUNG Galaxy S22 Ultra
Screen Size: 6.8 inches
Year Released: 2022
Brand: Samsung
Release Price: $1,099
Other Key Features: S Pen, 120Hz Dynamic AMOLED Screen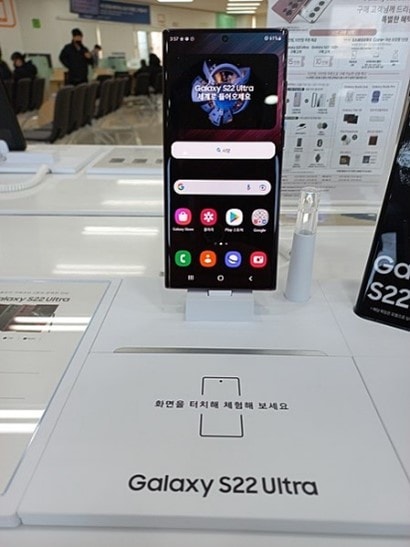 Source: Wikimedia
Samsung Electronics has introduced the Galaxy S22 Ultra, a new premium smartphone that combines the finest features of two of the company's previous smartphone series. The S22 Ultra has a luxurious glass and haze treatment that provides an attractive touch.
These features include the unparalleled power of the Note series and the professional-grade photography and performance of the S series.
The Galaxy S22 Ultra is Samsung's most sophisticated Ultra handset yet, including a built-in S Pen, improved Nightography and video capabilities, and a battery life that lasts more than a day. It is also the company's most powerful smartphone overall.
The Galaxy S22 Ultra has Samsung's most luxurious look, thanks to its camera lenses that are merged into the body without any visible seams and its sleek metal frame that provides the appearance of a mirror.
Did You Know?
Because it comes with an S Pen, the S22 Ultra is more than just a phone. Instead, it honors the history of the Note series while introducing new approaches to creative problem-solving and getting things done. The result is a mobile experience that is unparalleled by anything else available.
---
SAMSUNG Galaxy Note20 Ultra
Screen Size: 6.9 inches
Year Released: 2020
Brand: Samsung
Release Price: $1,299
Other Key Features: S Pen, 120Hz Dynamic AMOLED Screen, SD Card Slot


Source: SAMSUNG
The Samsung Galaxy Note 20 Ultra was the most advanced version of Samsung's Note product line in 2020. However, at the time of release, the release price is considerably high against other phones, listing the 128GB version at $1,300.
The phone is a fantastic feat of technology, despite its cumbersome dimensions and weight. The 120Hz AMOLED screen maintains its rich appearance in all environments except intense sunlight.
This smartphone had everything, including an excellent display, the most cutting-edge specifications available when it was released, and software designed to assist users in remaining ahead of their competition. As a result, this phone can be described as a behemoth.
Did You Know?
Samsung did not release a new Note in 2021, making the Samsung Galaxy Note20 Ultra to be officially the final phablet under the Note series. It was also the last flagship from Samsung to have an SD Card slot.
---
Vivo X Note
Screen Size: 7 inches
Year Released: 2020
Brand: Vivo
Release Price: €900
Other Key Features: Expanded Biometric Sensor, 7-inch Screen, Call Recording

Source: GSMArena
The Vivo X Note is a phone from the Chinese company Vivo. It has a screen size that breaks the 6-inch barrier, weighs 221 grams, and has a battery capacity of 5,000 mAH.
Additionally, the telephone features are compelling. Calls made via VoLTE and Wi-Fi are supported. The Vivo X Note can also hold two nano-SIM cards in its slots.
When held up to the ear, the X Note provides a decent speech quality and reduces much of the background noise; when used in speaker mode, however, it reverberates quite. Additionally, the call app itself allows for the recording of phone conversations directly.
Even individual applications may be guarded with two-finger authentication, wherein the sensor simultaneously examines two separate fingers. This kind of protection is beneficial for protecting sensitive data.
Did You Know?
A sizable 3D ultrasonic fingerprint sensor performs the necessary biometric checks. The setup can be completed in a flash with only one touch and is quite dependable. In addition, the area of identification is significantly expanded in comparison to traditional smartphone cameras.
---
OPPO Find N
Screen Size: 7.1 inches unfolded, 5.5 inches folded
Year Released: 2021
Brand: Oppo
Release Price: CNY 7699
Other Key Features: Landscape Unfolded Ratio, Snapdragon 888 Chipset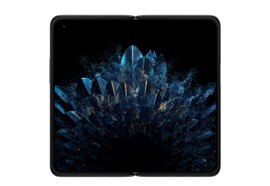 Source: OPPO
This marks our first entry into the innovative foldable space in Android phones. The OPPO Find N qualifies as a phone and tablet because of its unique form factor. The phone's design resulted from multiple years of prototypes and research.
Regarding the primary screen that folds out, the Find N has one that looks great. It is a flexible OLED panel with a variable refresh rate reaching as fast as 120Hz.
As a result, animations seem smoother than they would on a regular screen. In addition, the absence of a crease provides superior viewing angles than those offered by rivals.
When folded, the 18:9 aspect ratio provides customers with a complete smartphone experience that is familiar to them and a simple display with one hand.
Did You Know?
Using a landscape aspect ratio for the first time in a foldable smartphone, the OPPO Find N strikes a balance by allowing them to seamlessly shift between an unfolded screen and a folded screen that, offers a complete smartphone experience.
---
HUAWEI Mate 20 X
Screen Size: 7.2 inches
Year Released: 2019
Brand: Huawei
Release Price: €899
Other Key Features: Dual Sim Dual Standby, Graphene-based Cooling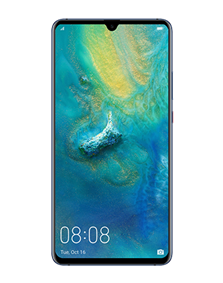 Source: HUAWEI
The HUAWEI Mate 20 X is the world's first smartphone capable of dual-mode 5G connectivity, and Huawei launched it. Unfortunately, this Huawei Mate 20 X was released before the company migrated its operating system away from Android, making it eligible for the list.
The HUAWEI Mate 20 X is also one of the world's first 5G/4G Dual SIM Dual Standby smartphones. This allows it to cater to the requirements of dual-SIM consumers in the age of 5G while also preserving compatibility with other diverse network standards like 4G, 3G, and 2G.
In addition to that, the HUAWEI Mate 20 X has an outstanding power management system. It has a graphene-based and liquid-based cooling system, a large-capacity battery with a capacity of 4200 mAh, and a 40-watt SuperCharge charging technology.
Did You Know?
The Global Certification Forum granted the device certification in July 2019, making it the first 5G smartphone to complete all of the GCF's 5G tests successfully.
---
SAMSUNG Galaxy Fold 4
Screen Size: 7.6 inches unfolded, 6.2 inches folded
Year Released: 2022
Brand: Samsung
Release Price: $1,800
Other Key Features: Snapdragon 8 Gen 1 + Chipset, Superb Cameras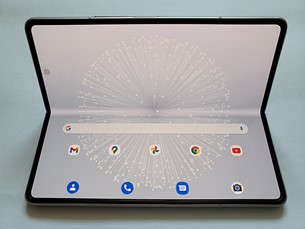 Source: Wikimedia
The Samsung Galaxy Z Fold 4 is the largest Android phone you can buy. The Galaxy Z Fold 4 is the fourth iteration of Samsung's foldable smartphone, which can be opened to reveal a little tablet.
The Galaxy Z Fold 4's updated taskbar and operating system, Android 12L, make it simpler to switch between applications when multitasking.
In addition to improved cameras, a more prominent front display, and a brighter main screen, Samsung delivers these improvements in a more streamlined design with this model than it did with its predecessor.
With Qualcomm's newest and greatest top CPU, the Snapdragon 8+ Gen 1, which is the most powerful chip currently available on Android, the Fold 4 is swift and fluid in its operation.
Did You Know?
Many interior components are crafted using nylon or plastic that is 20% recycled. In addition, Samsung provides trade-in and recycling options for customers with older electronic gadgets.
---
RELATED READINGS
8 of the Oldest Samsung Phones Ever Manufactured
10 Oldest Cell Phones in The World
9 Oldest Phones in the World
9 Most Expensive Phone Cases Ever Sold
9 Most Expensive Mobile Phones Ever