Shark Tank, a reality show in which entrepreneurs can pitch their most promising ideas to a panel of potential investors, has certainly seen its fair share of innovation. Numerous hopefuls have given engaging demonstrations and presented the "sharks" with investment suggestions in hopes of getting their businesses off the ground–and plenty have walked away successful.
Today, we'll be taking a look at the 7 largest Shark Tank deals ever made, and learning about what the sharks decided to invest in. In this list, we'll be disregarding offers that entrepreneurs didn't accept, restricting this list to deals that were actually agreed upon and closed.
Breathometer
Deal: $1 million for 15% equity
Entrepreneur: Charles Michael Yim
Product: Portable breathalyzer
Sharks: Mark Cuban, Daymond John, Kevin O'Leary, Lori Greiner, and Robert Herjavec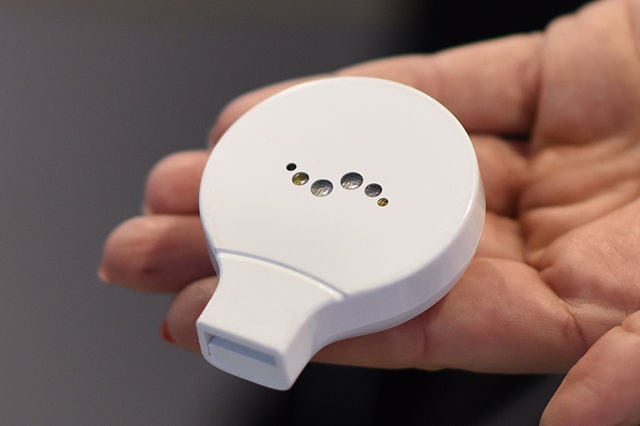 Source: wikimedia.org
Charles Michael Yim was the first entrepreneur to get the "Shark Tank Sweep" and partner with all five sharks, as well as the first-ever winner of a $1 million deal. During the sharks' discussion following his presentation, Charles cleverly encouraged all sharks to invest and work together, avoiding a bidding war and making a sweet deal. The product was a portable breathalyzer that connected to a smartphone via Bluetooth or the audio jack, and helped users determine whether they should drive or call a ride.
Did You Know?
While the sharks were originally impressed by the idea of the breathalyzer, problems surfaced later on. The manufacturing company struggled to fulfill its orders, and worst of all, the device turned out to be less accurate than previously claimed.
BeatBox Beverages
Deal: $1 million for 33% equity
Entrepreneur: Brad Schultz, Aimy Steadman, and Justin Fenchel
Product: Colorful, wine-based cocktails
Sharks: Mark Cuban


Source: instagram.com
The BeatBox Beverages team looked at already-existing products and saw the makings of something much more fun: a brightly-colored, tasty cocktail made with strong wine and sold in festive packages that look like boomboxes. Justin Fenchel spoke optimistically about the product, stating that they hoped it would become "the Red Bull of the alcohol industry."
Did You Know?
There were originally some concerns about pinning down a target customer base for BeatBox Beverages, and doubts as to whether it would sell well in store locations. However, Mark Cuban elected to invest, saying "You guys don't sell wine. You sell fun."
xCraft
Deal: $1.5 million for 25% equity
Entrepreneur: JD Claridge and Charles Manning
Product: Personal drones
Sharks: Mark Cuban, Daymond John, Kevin O'Leary, Lori Greiner, and Robert Herjavec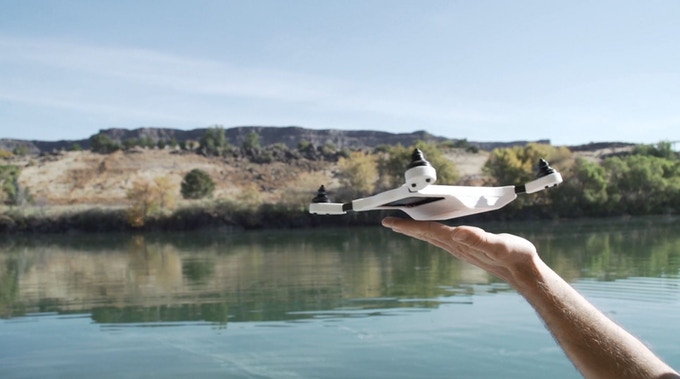 Source: kickstarter.com
It's pretty rare for entrepreneurs on the show to get the "Shark Tank Sweep" and walk away with investments from all five sharks. However, that's just what JD Claridge and Charles Manning did when they gave an impressive demonstration of the X PlusOne drone. This remarkable device can soar to heights of up to 10,000 feet and shift mid-air to "airplane mode," which allows for speeds of 60 mph.
Did You Know?
xCraft also started developing PhoneDrone Ethos, a groundbreaking device that allows a user to use their smartphone as a personal drone. A primary advantage of this is the ability for people to enjoy the capabilities of a drone, but at a fraction of the usual price.
Rugged Events
Deal: $1.75 million for 25% equity
Entrepreneur: Rob Dickens and Brad Scudder
Product: Outdoor marathons and endurance events
Sharks: Mark Cuban


Source: wikimedia.org
For those who crave more excitement than your run-of-the-mill marathon or track race, Rugged Events provides outdoor obstacle courses, or "Rugged Races" and "Mud Runs" to challenge participants. Obstacles include fire and mud pits, water slides, and walls to climb. The Shark Tank deal helped Rugged Events become one of the largest endurance event companies in the USA. Later, after Rugged Events took off following his investment, Mark Cuban sold his shares to GateHouse Media to turn himself a lively profit.
Did You Know?
During the design process, Brad Scudder enlisted the help of two Navy SEALs to make sure the obstacles included in each course provided a challenge to remember.
Vengo
Deal: $2 million for 6% equity
Entrepreneur: Steven Bofill and Brian Shimmerlik
Product: Digital vending machine with ads
Sharks: Kevin O'Leary and Lori Greiner


Source: wikimedia.org
The two founders of Vengo Labs took ideas for vending machine improvements that had been around for a long time, and finally implemented them in a cohesive, streamlined digital machine. The six-inch-deep vending machine looks sleek when mounted on the wall, and offers lightning-fast service and cashless purchase options.
Did You Know?
The Vengo vending machines offer fast delivery of the product while seizing the moment to show customers a quick, targeted ad. The ads are targeted based on the item just purchased, as well as on the location of the vending machine.
TenThirtyOne Productions
Deal: $2 million for 20% equity
Entrepreneur: Melissa Carbone
Product: Live horror attractions
Sharks: Mark Cuban


Source: parade.com
The crowd laughed and then fell silent when Melissa Carbone requested such a sweet deal after walking on stage followed by a zombie, sure that she'd be turned down. However, Mark Cuban eventually took her up on it, saying that experimental entertainment such as her live horror attractions would become "the next big thing."
Did You Know?
The sharks initially weren't blown away by TenThirtyOne Productions–until Melissa informed them that the Haunted Hayrides had brought in $1.8 million, $600,000 of which was pure profit, in only 17 nights!
Zipz
Deal: $2.5 million for 10% equity
Entrepreneur: Andrew McMurray
Product: Portable, single-serving wines
Sharks: Kevin O'Leary


Source: sharktanksuccess.blogspot.com
Zipz was the largest Shark Tank deal ever made. The entrepreneurs presented unique, retail-ready containers of single servings of wine with plastic vessels that felt as satisfying to hold as real wine glasses.
After the exciting $2.5 million deal was made and accepted, Zipz hit the ground running–only to find that their profits were clocking in at nearly zero. Fortunately, entrepreneur Andrew McMurray quickly realized the problem: people might love the innovative packaging, but it wasn't enough to sway their loyalty from their favorite wine brands. The problem was remedied when Zipz partnered with quality wine brands to offer familiar flavors in convenient packaging.
Did You Know?
One of the other sharks, Mark Cuban, commented that he thoroughly disliked the name "Zipz."