Urban dwellers need city parks for recreation and green space. Many big metropolitan parks in the US provide various facilities and activities.
These parks include forested regions, ponds, and open pastures on several hundred acres. Prominent design professionals may have built these parks.
Hiking, bicycling, fishing, boating, and picnics are all available in these parks. Athletes and sports fans use parks with sports fields, golf courses, and tennis courts.
Many metropolitan parks provide ecological services and sustain biodiversity by providing homes for various plant and animal species.
These enormous metropolitan parks provide something for everyone, whether you want to relax and appreciate nature or have fun outside. Visit one of these amazing parks the next time you need a break from the city. Now, here are the 8 largest city parks in the US.
Topanga State Park
Total Area: 11,501 acres
Location: Los Angeles, California
Managing Authority: CA Dept. of Parks & Recreation
Year Established: 1964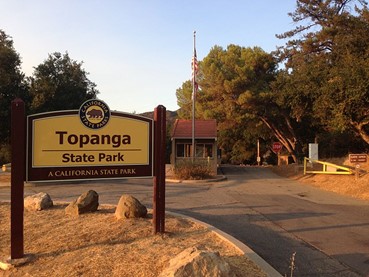 Source: Wikimedia
Some consider Topanga State Park "the biggest state park inside the limits of a city in the United States." The park has a total of 76 miles of pathways. It wasn't until the 1920s that the park gained widespread recognition among residents of Los Angeles.
For thousands of years, the Tongva and Chumash peoples were the predominant inhabitants of this region.
The Chumash and the Tongva were among the indigenous people that first called the area now known as Topanga Canyon home. This Native American culture is collectively known as the Topanga Culture.
Did You Know?
"Topanga" originates from an ancient Shoshonean word that means "above." It was given this name because the canyon town was located above the flood waters of Topanga Creek.
---
Government Canyon State Natural Area
Total Area: 12,360 acres
Location: Bexar County, Texas
Managing Authority: Government State Natural Area
Year Established: 1993; open to public in 2005

Source: Wikimedia
Rolling hills that have not been developed may be found northwest of San Antonio. These hills are covered with dense oak, juniper, and mesquite forest trees, and vibrant meadows of natural grasses, wildflowers, and sunbaked cacti. The Government Canyon State Natural Area is home to this one-of-a-kind environment.
Over 12,000 acres of land are preserved inside Government Canyon, and visitors have unrivaled access to the outdoors thanks to the canyon's 40 miles of trails, several campgrounds, and other amenities.
Just under Government Canyon is where a massive subterranean river known as the Edwards Aquifer runs. Over one and a half million and fifty thousand people get clean, drinkable water from the Edwards Aquifer.
Did You Know?
The subterranean reservoir is 180 miles long and is the United States' biggest single rechargeable aquifer, making it the largest single rechargeable aquifer in the world.
---
South Mountain Park and Preserve
Total Area: 16,094 acres
Location: Phoenix, Arizona
Managing Authority: City of Phoenix
Year Established: 1933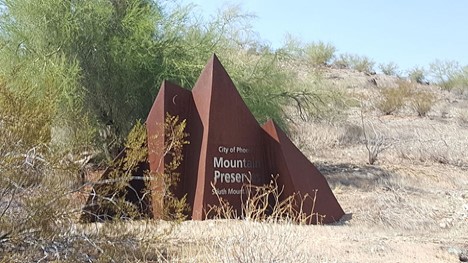 Source: Wikimedia
South Mountain Park & Preserve is one of the biggest municipally administered parks in the country. It comprises three mountain ranges: the Ma Ha Tauk, the Gila, and the Guadalupe.
The park spans more than 16,000 acres and is managed by the city of Tucson. Trails for hiking, horseback riding, and mountain biking are more than 50 km long across the park.
In addition, bikers use the park's highways, which are spread out throughout the whole of the property. The park, its trailheads, and its vantage sites are all open and accessible to guests free of charge.
Did You Know?
Ponderosa Stables offers guided horseback excursions that allow visitors to see South Mountain Park in a more authentic cowboy manner. On the numerous trails, the preserve maintains, visitors may go on guided trail rides amid unspoiled desert beauty.
---
Bayou Sauvage National Wildlife Refuge
Total Area: 25,339 acres
Location: New Orleans, Louisiana
Managing Authority: Bayou Sauvage National Wildlife Refuge
Year Established: 1990


Source: Wikimedia
One of the few surviving marsh regions, the Bayou Sauvage National Wildlife Refuge may be found in New Orleans and close to Lakes Pontchartrain and Borgne.
The refuge has several animal habitats, including bottomland hardwood forest patches, freshwater, brackish, estuary tidal marshes, lagoons, canals, and natural bayous. These habitats provide a safe sanctuary for the local species and an excellent location to visit nature.
Tens of thousands of people travel through the Bayou Sauvage National Wildlife Refuge daily. Yet, most of these travelers are either unaware that they are doing so or do not have the opportunity to experience the many attractions the refuge offers.
The Bayou Sauvage National Estuarine Research Reserve was established in 1990 and has vast areas of fresh and brackish (a mix of fresh and saltwater) marshes and coastal hardwood woods that reach as far as the eye can see.
Did You Know?
During the warmer months of the year, it teems with animal and plant life, allowing you to get up close and personal with some of the most unusual flora and fauna you've ever seen.
---
Franklin Mountains State Park
Total Area: 29,547 acres
Location: El Paso, Texas
Managing Authority: Texas Parks and Wildlife
Year Established: 1987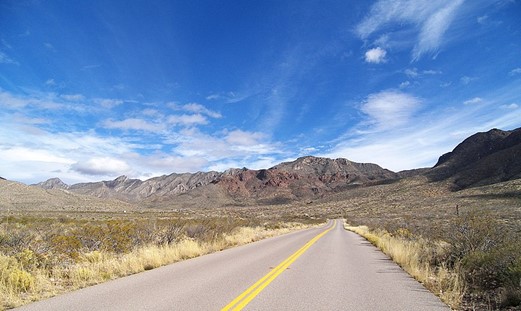 Source: Wikimedia
The Franklin Mountains State Park is the biggest state park located inside an urban area, and it is located directly above the city of El Paso.
The area has 37 square miles of desert wilderness, scrub vegetation, and open space and offers 125 miles of multi-use trails that are particularly popular with mountain bikers. Here, you may trek tough terrain in the arid wilderness. In addition, camping and picnics are also possible here.
Native Americans and other travelers have used the Franklin Mountains' natural resources while traversing the gap between the Franklin Mountains and the Juarez Mountains, now Ciudad Juárez, in Mexico and El Paso.
Did You Know?
This gap is located between the Franklin Mountains and the Juarez Mountains. There is evidence of human habitation in the highlands going back more than 12,000 years, as shown by pictograms and mortar pits.
---
McDowell Sonoran Reserve
Total Area: 30,000 acres
Location: Scottsdale, Arizona
Managing Authority: McDowell Sonoran Preserve
Year Established: 1991

Source: Wikimedia
Discover a living gem while creating memories that will last a lifetime! The McDowell Sonoran Preserve in Scottsdale has an area of 30,00 continuously cultivated acres. Over one million people visit the Preserve every year to reestablish a connection with the natural world and explore the more than 225 miles of recreational paths it contains.
Volunteer stewards at the McDowell Sonoran Conservancy assist eight projects via various activities, ranging from trail patrolling to strenuous outdoor labor to community engagement. Stewards participate in various activities and open themselves to many opportunities to learn and give.
Each volunteer makes their own distinctive personal contributions, which helps to guarantee that the actions undertaken by the Conservancy effectively advance its goal and achieve its vision.
Recreationists who utilize the Preserve, environmental enthusiasts, and community leaders benefit from the Conservancy's insightful information on the Preserve and the surrounding environment.
Did You Know?
There is no fee for parking or entry into the Preserve; it is accessible from when the sun rises until it sets.
---
Dismal Swamp State Park
Total Area: 113,000 acres
Location: Camden, North Carolina
Managing Authority: North Carolina Division of Parks and Recreation
Year Established: 1974

Source: Wikimedia
The Great Dismal Swamp is the biggest surviving swamp in the eastern United States. Dismal Swamp State Park, located in Camden County and next to the state's northeastern border with Virginia, gives access to the Great Dismal Swamp.
This region's rich cultural past is intertwined with George Washington, the Underground Railroad, and Prohibition. It is home to various plant life and animals that is distinctive and plentiful.
Paddle for the Border is an annual event on the 22-mile stretch of the Dismal Swamp Canal, a favorite destination for paddlers.
Did You Know?
The level of moisture in Dismal Swamp State Park is far lower than it was in years gone by. The swamp has been radically transformed due to man's efforts to drain it over the last two hundred years.
---
Chugach State Park
Total Area: 495,199.2 acres
Location: Anchorage, Alaska
Managing Authority: Alaska State Parks
Year Established: 1970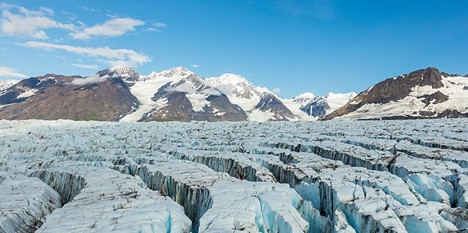 Source: Wikimedia
Chugach State Park is the largest city park in the U.S. Most of Chugach State Park is situated inside the boundaries of the Municipality of Anchorage in south-central Alaska.
The park is one of the four state parks in the United States that encompasses roughly 495,000 acres of land, making it one of the biggest state parks in the country. The region that makes up south-central Alaska is known for its varied landscape and steep terrain.
The westernmost point of the park's perimeter may be found in the western foothills of the Chugach Mountain Range. This location is just seven miles east of Anchorage's city center.
Did You Know?
There are hundreds of hikes ranging from two to five miles in length that is ideal for families or tourists looking for a low-key experience with Alaska's natural beauty. The park has several popular routes, some of which form loops, and it will take most of the day to finish them all.
---
RELATED READINGS
10 Largest National Parks in the World
10 Largest National Parks in the United States
7 Largest Ranches In The U.S.
10 Oldest National Parks in the World
8 Oldest Public Parks in the USA