Not everyone views marriage with the same gravity as previous generations, but some people are truly in it for life! Some couples around the world have stayed together in marriage for longer than some people would even think possible, thanks to a combination of longevity and steadfast commitment.
So, just how long have the most enduring marriages in the world lasted? Today, we'll take a look at 10 of the longest marriages ever and rank them according to how long they were. We'll also learn some fun facts about each couple and the stories behind their devotion!
Steven "Steve" Wrubel and Victoria Virginia "Vicky" (née Puvalowski) Wrubel
Length: 83 years, 192 days
Status: Verified by Guinness
Marriage Date: 28 September 1929
Final Residence: Florida, USA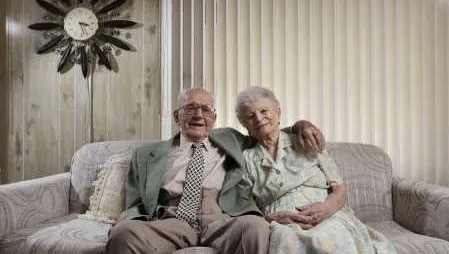 Source: usatoday.com
This couple first met as children at the St. Mary Catholic Church in Parisville, Michigan. Steven had deep feelings for Victoria well before they ever married, and they shared a fulfilling marriage until her passing at 102 years of age. Victoria broke her hip and had to move to a nursing home, but Steven would visit her every day and they would sit together like they always used to.
Did you know? 
Steven worked for General Motors until retirement, while Victoria worked as a housekeeper.
Marshall N. Kuykendall and Winifred Louisiana "Winnie Louise" (née Macnab) Kuykendall
Length: 83 years, 221 days
Status: 2011 Winner of the Worldwide Marriage Encounter's Inaugural Longest Married Couple Project
Marriage Date: 14 February 1929
Final Residence: New Mexico, USA

  Source: coupleseclass.blogspot.com
The Kuykendalls took their marriage vows very seriously from the start, saying: "When we got married we took an oath to stay together until death do us part, and it's recorded in the courthouse!" The couple said that they'd gotten along well in high school and had only known one another for five months when they tied the knot. They received a plaque of recognition from the "Longest Married Couple" project, and took the acknowledgement as an indicator that few other couples stayed married.
Did you know? 
The Marriage Encounter project was made to encourage younger couples by showcasing enduring commitments.
William B. Ritchie and Claudia Lillian Ritchie
Length: 83 years, 224 days
Status: Verified by Guinness
Marriage Date: 12 April 1919
Final Residence: Kentucky, USA

  Source: wikimedia.org
This endearing couple not only stayed married for over 83 years, but rumor has it that they hardly ever separated during that time either! They only separated for a few days when Claudia was placed in a nursing home and her reluctant husband followed a few days later. The couple is remembered fondly by their two living children, nine grandchildren, 23 great-grandchildren, and 18 great-great-grandchildren!
Did you know? 
William said that the most important reason for their marriage was that he wanted to take care of his wife.
John George Betar and Ann (née Shawah) Betar
Length: 85 years, 291 days
Status: 2013 Winner of the Worldwide Marriage Encounter's Longest Married Couple Project
Marriage Date: 25 November 1932
Final Residence: Connecticut, USA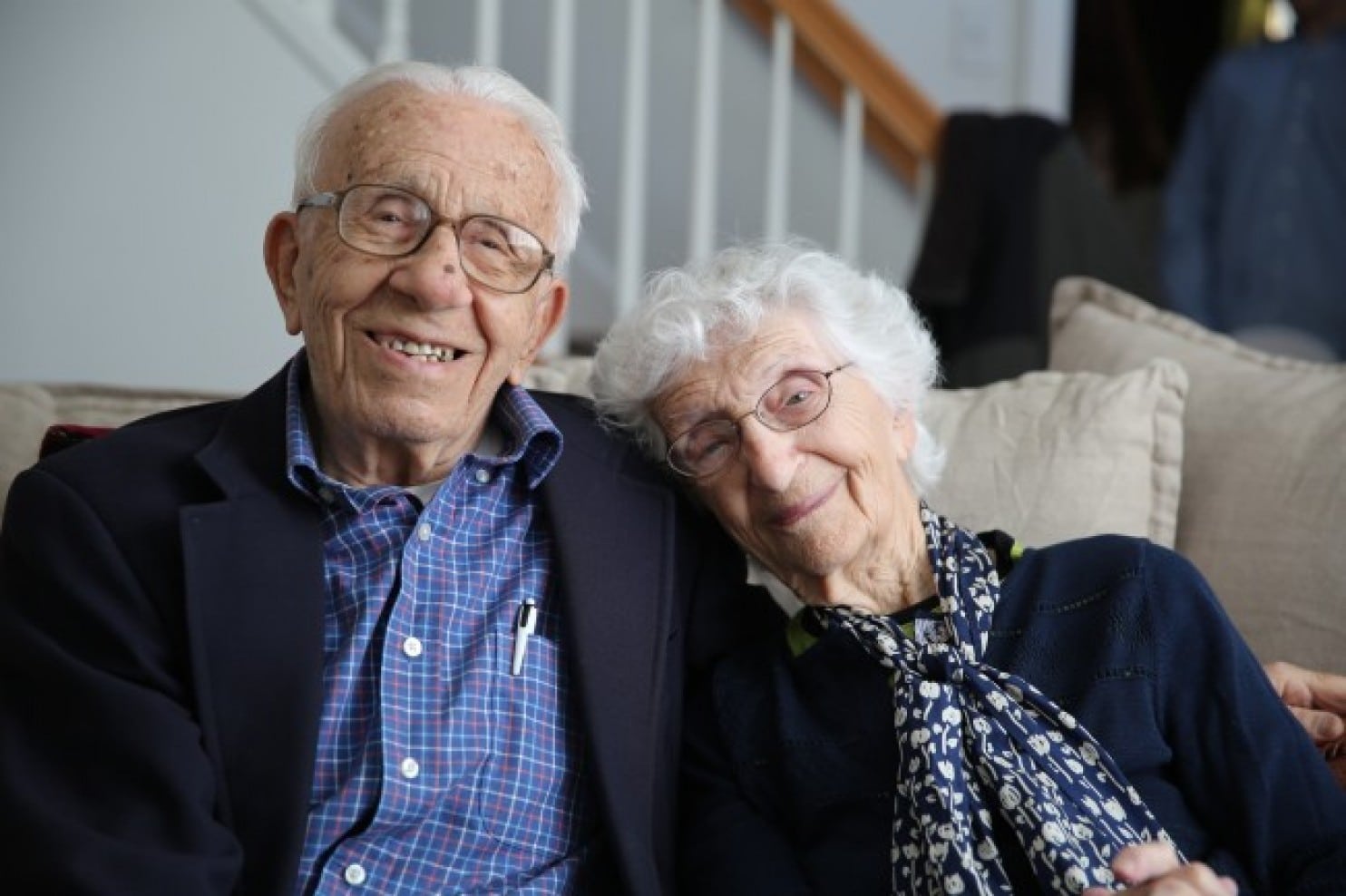 Source: iflmylife.com
This dedicated couple from Fairfield, Connecticut attributed the longevity of their marriage to unconditional love and understanding. John was originally from Syria and was peddling fruit in Bridgeport at 21 years old when he first met his neighbor, Ann. He gave 17-year-old Ann and her friends regular rides to school, and their relationship blossomed from there.
Did you know? 
Before Ann married John, she was actually set up for an arranged marriage with another man who was 20 years older–so she and John eloped!
Lazarus Rowe and Mary (née Webber) Rowe
Length: 86 years
Status: Verified by Guinness
Marriage Date: 1743
Final Residence: New Hampshire, USA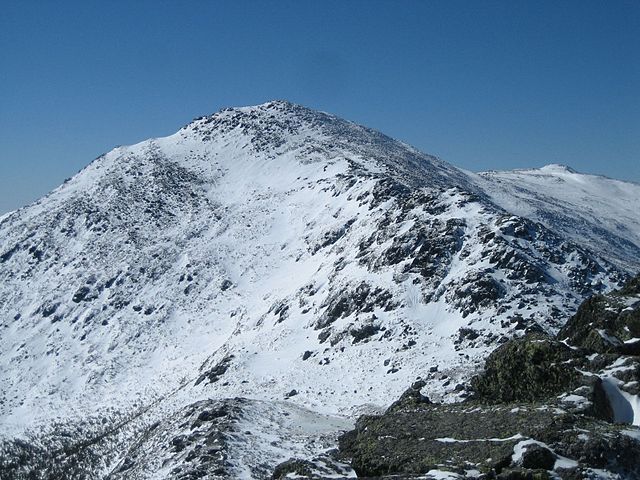 Source: wikimedia.org
Since this marriage was performed so long ago and most of the records from the time were lost in a fire, it's tricky to recover a lot of the finer details. However, the marriage is believed to have been performed by Congregational Pastor William Allen in Greenland. Lazarus Rowe served his time as a soldier and reportedly even escaped being burnt alive during his time serving in the French and Indian War.
Did you know? 
The Rowe couple reportedly lived long enough to see their descendents down to the fifth generation!
Liu Yung-Yang and Liu Yang Yang-Wan
Length: 86 years
Status: Verified by Guinness
Marriage Date: 1917
Final Residence: Taoyuan, Taiwan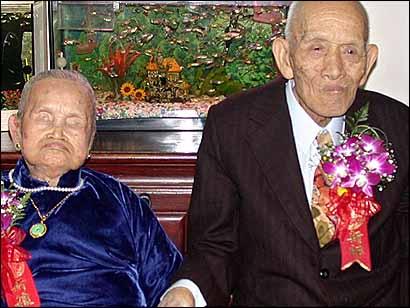 Source: cellar.org
This Taiwanese couple knew each other since they were very small children, since their families followed an old tradition and sent Liu Yang-Wan to live with her future husband and his family at only five years old. After growing up and getting accustomed to household responsibilities together, the couple got married in their late teenage years. Liu Yang-Wan was 103 years old when she peacefully passed away from natural causes.
Did you know? 
The couple eventually had more than 100 descendants, many of which gathered to celebrate their certification by Guinness.
Temulji Bhicaji Nariman and Lady Nariman
Length: 86 years
Status: Verified by Guinness
Marriage Date: 1853
Final Residence: Maharashtra, India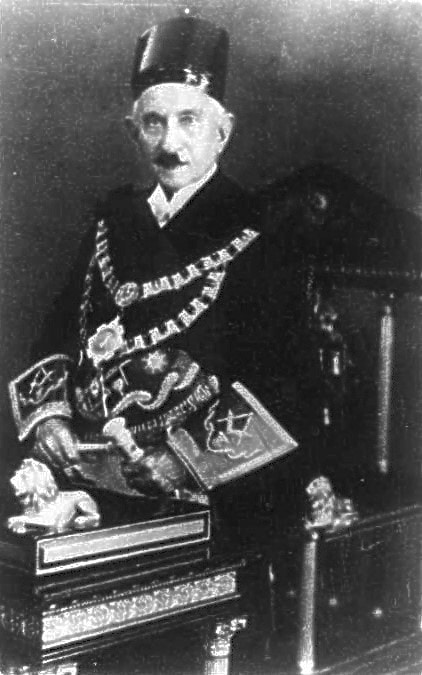 Source: wikimedia.org
Obstetrician Temulji Bhicaji Nariman achieved his medical licentiate at Grant Medical College in present-day Mumbai, and became the first graduate of the University of Bombay to then become its medical Dean. He went on to perform extraordinary work during the plague epidemic at the turn of the 19th century and was knighted afterwards in 1914 for his contributions. He also founded the first maternity hospital in Bombay.
Did you know? 
Temulji Bhicaji Nariman and his wife, Lady Nariman, were actually cousins.
Herbert Fisher, Sr. and Zelmyra (née George) Fisher
Length: 86 years, 290 days
Status: Verified by Guinness
Marriage Date: 13 May 1924
Final Residence: North Carolina, USA

  Source: mymodernmet.com
The Fishers' impressive marriage endured through The Great Depression, the Civil Rights Movement, and three wars! The couple was presented with the Guinness World Record for "longest living couple" in 2008, when they had been married for 84 years. Herbert and Zelmyra stated that they were best friends before they got married, and that a good friendship lasts a lifetime–and so did their marriage!
Did you know? 
Zelmyra said that her favorite Valentine's Day surprise from her husband was when he cooked dinner for her.
K. Philipose and Sosamma Thomas
Length: 88 years, 2 days
Status: Unverified by Guinness
Marriage Date: 17 February 1918
Final Residence: India

  Source: india.eu
This long-lived couple resided in what is now known as Kerala, a state on India's southwestern Malabar Coast. In fact, their marriage predates the formation of Kerala as a state during the States Reorganisation Act of 1956! Philipose and Sosamma Thomas never had their marriage officially validated in the Guinness Book of World Records, but that didn't stop them from celebrating their commitment privately!
Did you know? 
Kerala has the highest Human Development Index in India.
Karam and Kartari Chand
Length: 90 years, 291 days
Status: Unverified by Guinness
Marriage Date: 11 December 1925
Final Residence: England

  Source: weddingstreet.in
Karam and Kartari Chand's marriage is the longest marriage in the world. The pair attributed their long lifespans to good, home-cooked food and the strength they gained from hard labor during childhood. The Chand couple was originally from Punjab, India, and moved to Bradford, West Yorkshire in England. Karam found a job there in a wool mill and later passed away at the advanced age of 110 years old.
Did you know? 
The marriage between Karam and Kartari was arranged and was performed with a traditional Sikh ceremony.