While the vast majority of the Earth's surface has been explored by now, not all of it has been settled! There are still a number of islands scattered across the world that, for one reason or another, remain uninhabited. However, this only serves to make them even more intriguing: They're often home to unique endemic species of wildlife, and many sport impressive natural features.
So, just how large can uninhabited islands get? Today we'll be looking at 7 of the largest uninhabited islands in the world and learning a little bit about what makes each one special.
Santa Luzia 
Area: 34.2 km2
Location: Cape Verde
Notable Feature: Topona
Highest Elevation: 395 m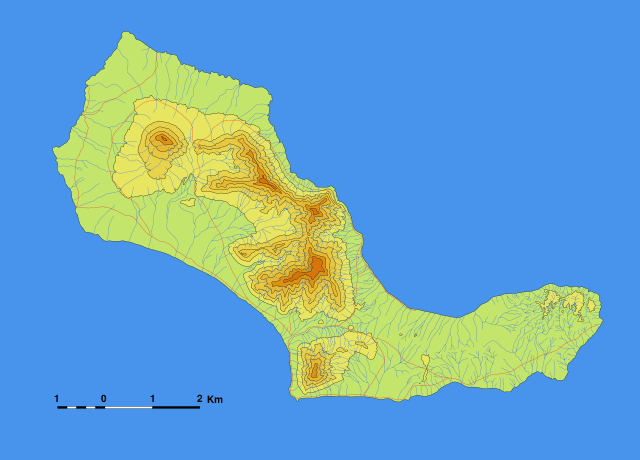 Source: wikimedia.org
Located in Cape Verde's Barlavento archipelago between the São Nicolau and São Vicente islands, Santa Luzia Island experiences low precipitation and offers a relatively barren landscape as a result. Santa Luzia is actually the smallest island in Cape Verde, and is the only uninhabited island out of the ten that make up the Barlavento archipelago.
People have tried numerous times to settle on Santa Luzia, but abandoned their attempts because of the forbidding landscape. Only scientists and researchers are permitted to visit and explore its grounds now that it's classified as a natural reserve.
Did You Know?
The researchers who visit Santa Luzia Island complain of local feral cats causing problems and hunting endangered birds.
Ogurja Ada 
Area: 45 km²
Location: Turkmenistan
Notable Feature: Sand dunes
Highest Elevation: 25 m


  Source: wikimedia.org
Also known by its Russian name, Ogurchinskiy Island, this island is the largest of around 50 total islands scattered throughout the Caspian Sea. While most of the smaller islands are located in the north, Ogurja Ada is located in the southern waters.
This island sports an usually long, slender shape, stretching to around 37 km in length but never reaching more than 3 km in width. Ogujra Ada also has a colorful past, having served as a refuge for wayfaring pirates as well as a leper colony later on.
Did You Know?
Ogurja Ada is the administrative property of the Balkan Province, and remains uninhabited largely due to its lack of freshwater.
Bouvet Island 
Area: 49 km²
Location: Atlantic Ocean
Notable Feature: Olavtoppen
Highest Elevation: 780 m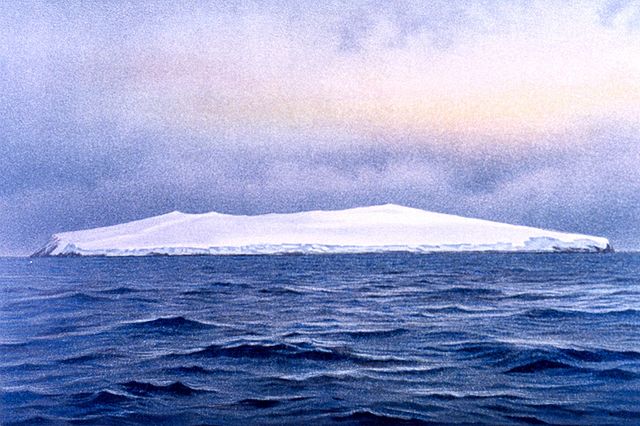 Source: wikimedia.org
The striking, volcanic Bouvet Island has a reputation for being the most remote island in the world and has been called "the loneliest place on Earth". Its forbidding landscape harbors only lichens and moss in terms of vegetation, and intimidating glaciers around its coastline primarily restrict human accessibility to helicopter landings.
Bouvet Island is located about halfway between Antarctica and southern Africa's Cape of Good Hope. While this island was first spotted by the French back in 1739, it wasn't claimed as an island until Harald Horntvedt, captain of the Norvegia did so in 1927. Bouvet Island remains a  dependency of Norway today.
Did You Know?
An inactive volcano named Olavtoppen, or Olaf Peak, is located at the island's center.
Tetepare Island 
Area: 118 km2
Location: Solomon Islands
Notable Feature: Rainforest
Highest Elevation: 357 m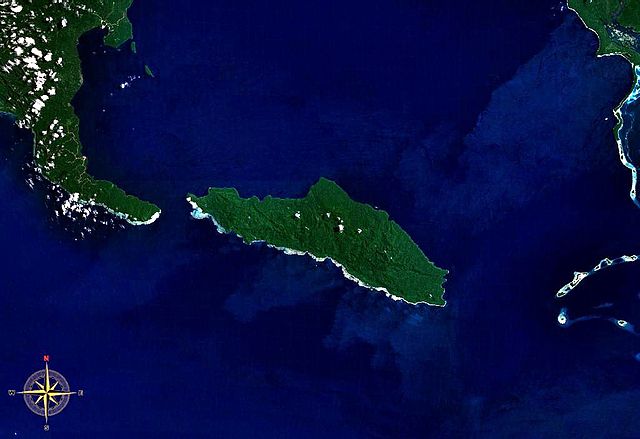 Source: wikimedia.org
Tetepare Island is the South Pacific's largest island, as well as the largest uninhabited tropical island in the Southern Hemisphere. This island was once threatened by the logging industry that devoured the natural resources on other surrounding islands.
Fortunately, the former residents of the island came together and founded the Tetepare Descendants' Association to protect it before deforestation could ensue. Tetepare Island remains a conservation area, abandoned for unknown reasons and now remaining untouched. Additionally, the Tetepare Descendants' Association has established a protected marine area surrounding the island to protect aquatic wildlife.
Did You Know?
Tetepare is home to a rich, thriving ecosystem of wildlife that includes 230 different species of birds along with a number of endemic bat species.
Appat Island 
Area: 211 km2
Location: Greenland
Notable Feature: Glacial summit plateau
Highest Elevation: 1,685 m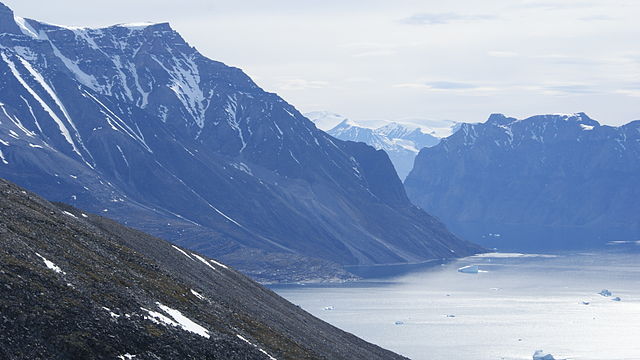 Source: wikimedia.org
The breathtaking Appat Island is separated by the Uummannaq Fjord from its neighbors, the Uummannaq and Salliaruseq Islands. People are permitted to access it via independent boats, and Uummannaq Fjord is often a bucket list item for wildlife enthusiasts who hope to get a look at its astounding variety of cliff-dwelling birds.
The island's rugged landscape features a series of stark cliffs leading up to the glacial plateau at the center of the landscape, which is bisected by the rocky Naqellorssuaq Valley.
Did You Know?
While Appat Island is currently uninhabited, there remain traces of a former settlement known as Ritenbenck which was formed by the General Trade Company. The settlement's title is an anagram of the then-chairman's name.
Auckland Island 
Area: 510 km2
Location: New Zealand
Notable Feature: Steep cliffs
Highest Elevation: 705 m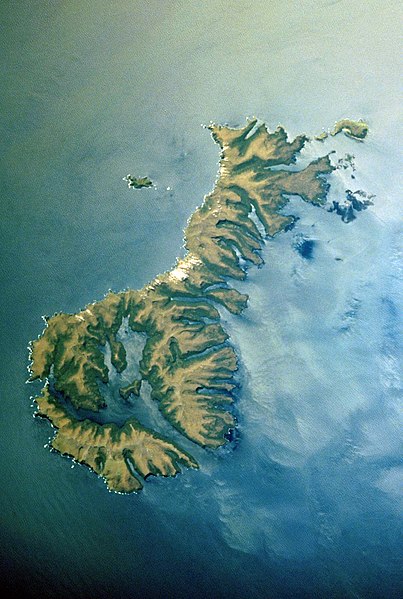 Source: wikimedia.org
Auckland Island is the largest of New Zealand's Auckland Islands archipelago, which boasts a combined land area of around 606 km2 when all six islands and their nearby islets are accounted for. The islands were volcanically formed, and now offer poor soil and a cool, windy, humid climate. Nevertheless, a variety of wildlife species call Auckland Island home, including Sea Lions and Albatrosses.
While the island's harsh weather and comparatively barren landscape are hospitable enough to local wildlife, these conditions are the primary reason that people have consistently given up on their attempts to settle there.
Did You Know?
After Auckland Island, Adams Island is the second-largest island in the Auckland Islands archipelago.
Devon Island 
Area: 55,247 km2
Location: Nunavut, Canada
Notable Feature: Devon Ice Caps
Highest Elevation: 1,920 m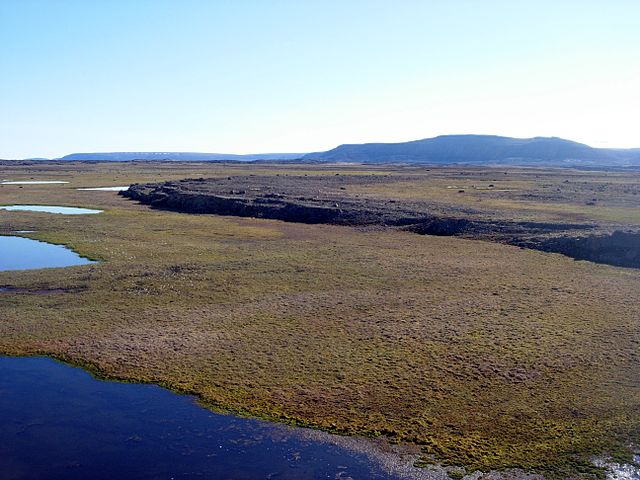 Source: wikimedia.org
Devon Island is the largest uninhabited island in the world by land area. It is located in Baffin Bay and its ground remains frozen for nearly the entire year. The majority of the island is made up of a frozen plateau and it features a series of inlets on its southern coast.
It's remarkably barren polar desert environment has given rise to the nickname "Mars on Earth." In fact, Devon Island's landscape is so impressively Martian that it's been an exploration and research site for astronauts and scientists since 1997! Researchers use the island to test spacesuits, drills, and robots in preparation for future exploration of Mars.
Did You Know?
Early in 2019, Google Street View added Devon Island to its database, enabling people to enjoy a virtual exploration of the strikingly Martian island!