Psychiatric institutions treat mental illness patients impatiently. Psychiatrists and psychologists diagnose and treat mental problems at these establishments.
When it comes to the capacities of insane asylums, they vary. These complexes might cover acres and include several structures. Some of the world's largest medical institutions, these enormous mental hospitals may hold hundreds of patients.
The number of patients, employees, and services a mental hospital offers define its size. Large mental hospitals feature many buildings with specialized services. For example, one facility may provide inpatient treatment and another outpatient care.
Large mental hospitals provide psychiatric assessments, counseling, and medication administration. In addition, many have eating disorders and drug addiction units. Some hospitals feature gardens or sports grounds to assist patients in relaxing and enhancing their health.
Staff-to-patient ratios vary by mental institution size. Large facilities have more employees to care for patients. As a result, patients may get more individualized therapy and attention.
Mental hospitals are vital to mental health treatment. The world's biggest psychiatric hospitals provide a variety of services. These hospitals give the best patient care with devoted employees and cutting-edge facilities.
Warneford Hospital
Number of Beds: 104
Location: Oxford, United Kingdom
Year Established: 1826
Website: www.oxfordhealth.nhs.uk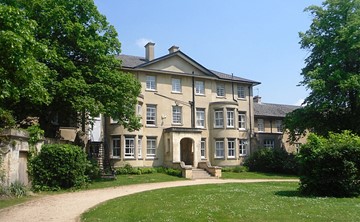 Source: Wikimedia
The Warneford, one of Oxfordshire's primary mental health institutions, houses the Highfield Adolescent Unit, the Eating Disorders Service, and many community services. In addition, the facility offers a variety of mental health treatments.
The hospital provides mental health evaluation, treatment, and rehabilitation for inpatients and outpatients. Warneford Hospital's inpatient units include acute adult, older adult, and eating disorder psychiatry. In addition, the hospital offers community mental health teams and complex needs services.
Warneford Hospital offers a skilled staff of psychiatrists, nurses, psychologists, occupational therapists, and social workers. In addition, the hospital collaborates with local GPs and agencies to provide the best treatment.
Did You Know?
Oxford Health NHS Foundation Trust runs the hospital with a long history of excellent service.
---
McLean Hospital
Number of Beds: 289
Location: Massachusetts, USA
Year Established: 1811
Website: www.mcleanhospital.org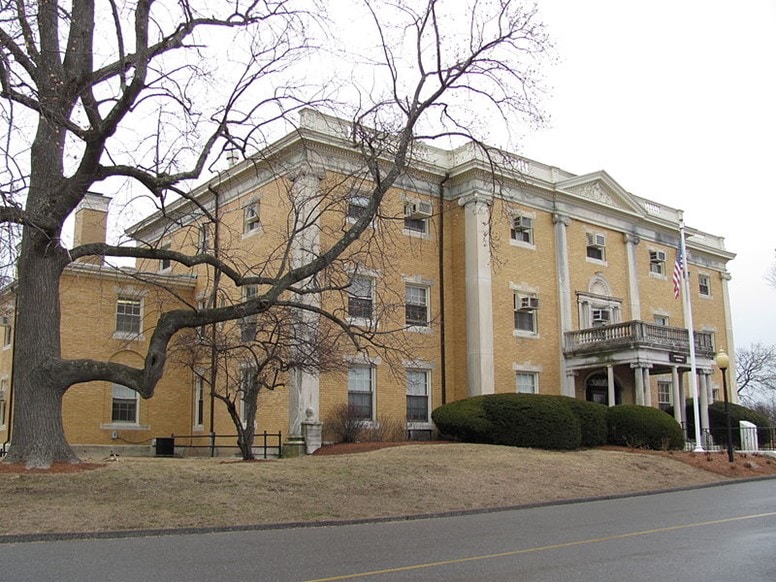 Source: Wikimedia
McLean Hospital, established in 1811, is the primary psychiatric teaching hospital for Harvard Medical School. The facility may treat patients both in and out of the hospital. Thanks to the inpatient program, assistance and care are available at all times, day or night.
When patients are admitted, they are examined so that a personalized treatment plan may be made. Evidence-based treatments may include talk therapy, medication management, and more.
McLean Hospital is involved in academic study and the training of medical professionals. The hospital's research department looks into mental illness and works on new treatments. In addition, the institution serves as a training ground for medical students and residents from Harvard University.
Did You Know?
John McLean, a businessman, passed away in 1823 and left $25,000 to the hospital in his will, payable upon the death of his wife.
---
Sheppard and Enoch Pratt Hospital
Number of Beds: 321
Location: Baltimore, Maryland
Year Established: 1891
Website: www.sheppardpratt.org

Source: Wikimedia
Towson, a northern suburb of Baltimore, Maryland, is home to the Sheppard and Enoch Pratt Hospital, often referred to as Sheppard Pratt. It's one of the nation's oldest private mental institutions, opening in 1853.
Even though the nation was in the midst of the Great Depression, the hospital never stopped using cutting-edge medical procedures on its patients. During this time, pharmacological therapies like electroconvulsive therapy were gaining popularity.
Modern occupational therapy, pioneered by Dr. William Rush Dunton, has its roots at Sheppard Pratt. Dr. Dunton thought that getting people back into regular routines and activities helped them regain their abilities.
Did You Know?
Sheppard and Enoch Pratt Hospital continued to provide excellent care for its patients, although wartime conditions were once again very trying for the facility in the 1940s.
---
Beijing Anding Hospital
Number of Beds: 800
Location: Beijing, China
Year Established: 1914
Website: Not available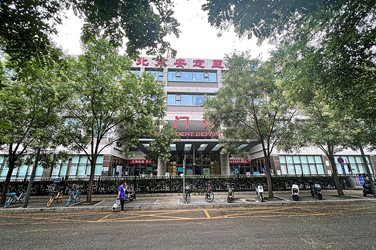 Source: Wikimedia
Beijing Anding Hospital was founded in 1914. After more than a century of exploration and development, it has become a state-of-the-art, new-style, upper-first-class psychiatric hospital that provides a wide range of services to the community.
Services include medical care, education, training, scientific research, disease prevention, social service, and international exchanges. Anding Hospital, which has 15 wards and over 800 beds, now treats roughly 550,000 outpatients, 13,000 emergency patients, and 10,000 inpatients annually.
Internal medicine, surgery, pediatrics, obstetrics and gynecology, and traditional Chinese medicine are only a few of the specialties covered by Beijing Anding Hospital's medical staff.
Did You Know?
The hospital has cutting-edge imaging and diagnostic equipment to swiftly and precisely diagnose patients and determine the best course of therapy.
---
Institute of Mental Health
Number of Beds: 2,000
Location: Singapore
Year Established: 1841
Website: www.imh.com.sg

Source: Wikimedia
The Institute of Mental Health (IMH), located in Buangkok Green Medical Park, is a 2,000-bed psychiatric hospital that provides neuropsychiatric, rehabilitation, and therapeutic services to children, teenagers, adults, and the aged.
It is a premier mental healthcare facility that offers a variety of treatments to those with mental health disorders. IMH, founded in 1960, has expanded to become one of the region's major mental health hospitals, treating approximately 60,000 patients annually.
IMH provides specialized treatment for certain groups, including elderly persons, children and adolescents, and those with drug misuse disorders, in addition to routine mental health care.
Did You Know?
The institution places a significant emphasis on research, with a specialized research section that conducts studies on various mental health subjects to advance the knowledge and treatment of mental diseases.
---
King George's Medical University
Number of Beds: 4,000
Location: Lucknow, India
Year Established: 1905
Website: kgmu.org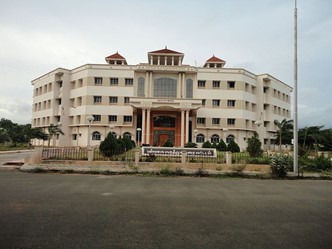 Source: Wikimedia
Northern India's King George's Medical University (KGMU) was established in 1905 as a government-funded public hospital and medical school.
KGMU is the flagship public hospital in Uttar Pradesh, the most populous state in India, with more than 200 million residents. It is also the biggest residential hospital in India, with approximately 4000 beds.
More than 250 physicians (MBBS candidates) and 500 specialized doctors (residents/fellows) graduate annually. Additionally, more than 100 dentists are graduated yearly.
Did You Know?
More than one million outpatient hospital visits and over fifty thousand admissions are recorded annually at KGMU. Since its founding more than a century ago, the institution has been committed to teaching the finest doctors and surgeons.
---
National Center for Mental Health
Number of Beds: 4,200
Location: Mandaluyong, Philippines
Year Established: 1925
Website: ncmh.gov.ph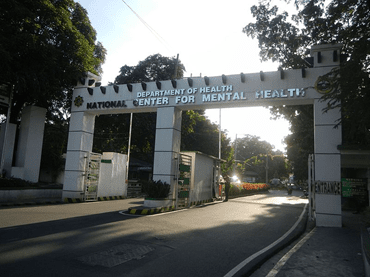 Source: Wikimedia
The National Center for Mental Health is the largest insane asylum in the world. It has an approved bed capacity of 4,200 and treated an annual average of 56,000 outpatients.
The National Center for Mental Health's mission is to provide preventative, curative, and rehabilitative mental health care services. On January 30, 1987, the Department of Health classified it as a Special Research Training Center and Hospital.
The National Center for Mental Health (NCMH) provides an extensive array of mental health services, including psychiatric exams, medication management, and individual and group counseling.
In addition to specialist clinics for certain demographics, such as children and adolescents, and diseases, such as schizophrenia and bipolar disorder, the center also offers specialized clinics for these groups.
Did You Know?
The NCMH also plays a vital role in developing and training mental health professionals in the Philippines. The center provides several training and education programs for psychiatrists, psychologists, nurses, and other mental health professionals.
---
RELATED READINGS
11 Largest Hospitals in the United States
10 Largest Healthcare Companies in the World
9 Largest Biotech Companies In The World
10 Oldest Hospitals in America
9 Rarest Blood Types in the World