Many U.S. military sites train, deploy and assist our nation's defenders. These sites house active duty, reserve, and National Guard troops, as well as civilian staff, and help keep our armed forces ready and capable.
These bases are large and scaled. Many have barracks, training fields, hangars, and maintenance facilities over thousands of acres. In addition, some facilities feature huge airfields for aircraft training, operations, airlift, and refueling.
The U.S. military bases also help their local communities. Many bases have sizable on-base populations and offer employment, housing, and other amenities to nearby communities. These bases also boost local retailers and service suppliers.
They are vital to national security, but budget cuts and force reductions may compel their closure or decrease in soldiers and equipment. Yet, despite these obstacles, these bases will continue defending our country for years. Here are the 8 largest military bases in the U.S.
Joint Base Langley–Eustis
Population: 100,000
Location: Hampton, Virginia
Year Established: 2010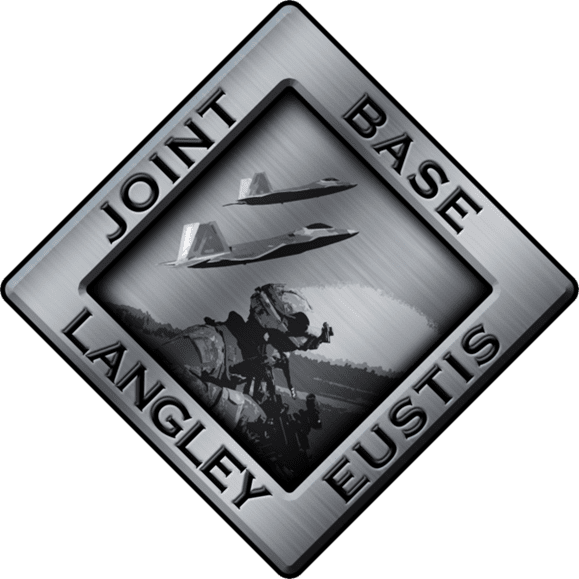 Source: Wikimedia
The United States military has a complex known as Joint Base Langley–Eustis, which can be found close to the cities of Hampton and Newport News in Virginia.
The Air Force units that are part of Joint Base Langley–Eustis may be found at Langley Air Force Base, the initial half of the base. In addition to a large number of intelligence units and other non-flying units, this base section is home to the 633rd Air Facility Wing, which serves as the host unit for this base.
The two components are physically isolated by a distance of 17 miles, in contrast to other joint bases that share perimeters. The Air Force deactivated the 633rd Air Base Wing in December 2009 and revived it in January 2010 to assume host unit and installation support tasks at each site.
Did You Know?
The Langley Air Force Installation of the United States Air Force and the Fort Eustis of the United States Army were brought together on October 1, 2010, resulting in the formation of this new base.
---
Fort Benning
Population: 105,887
Location: Columbus, Georgia
Year Established: 1918

Source: Wikimedia
Near Columbus, Georgia, on the Georgia side of the Alabama–Georgia state line, lies the United States Army garrison known as Fort Benning.
It can deploy combat-ready troops through air, train, and roadway, making it a power projection platform. Additionally, it is a platform for the projection of power.
Camp Benning was first built in 1918 on the grounds of a former plantation and later became known as Fort Benning, the "Home of the Infantry."
During World War I, the camp was tasked with providing fundamental training for the various divisions and, for a period of time, the training of tank units. Accordingly, it was given the name of Brigadier General Henry Benning.
Did You Know?
Fort Benning assists more than 100,000 individuals daily, including active-duty service members, family members, reserve component troops, retirees, and civilian workers.
---
Fort Bliss
Population: 162,419
Location: El Paso, Texas
Year Established: 1878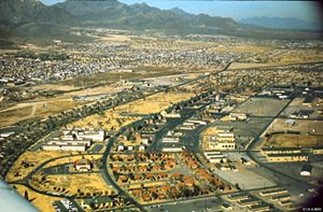 Source: Wikimedia
Fort Bliss is the location of the 1st Armored Division, which relocated back to the United States in 2011 after spending the previous four decades in Germany. The territory that makes up Fort Bliss spans over 1.12 million acres throughout Texas and New Mexico.
During the Cold War, thousands of American soldiers were trained at Fort Bliss. In addition, Fort Bliss became important to the nation as the United States became more proficient in designing, constructing, and operating missiles.
Did You Know?
Fort Bliss is the area's single biggest employer, providing employment for 167,358 individuals and making an estimated yearly contribution of nearly 25.6 billion dollars.
---
Joint Base Lewis-McChord
Population: 175,000
Location: Tacoma, Washington
Year Established: 1917

Source: Wikimedia
Joint Base Lewis–McChord (JBLM) is a United States military infrastructure that is under the authority of the United States Army. It is 9.1 miles southwest of Tacoma, Washington, and is home to the 62nd Airlift Wing.
Fort Lewis, operated by the United States Army, and McChord Air Force Base, which is used by the United States Air Force, merged on February 1, 2010, to form a Joint Base in response to recommendations made by the Base Realignment and Closure Commission in 2005.
The sole Army power projection post west of the Rocky Mountains in the continental United States is located at Joint Site Lewis–McChord. This base also serves as a training and mobilization hub for all branches of the armed forces.
Did You Know?
Its position is just a short distance from the deepwater ports of Tacoma, Olympia, and Seattle, making it ideal for the deployment of equipment.
---
Fort Hood
Population: 227,000
Location: Fort Hood, Texas
Year Established: 1942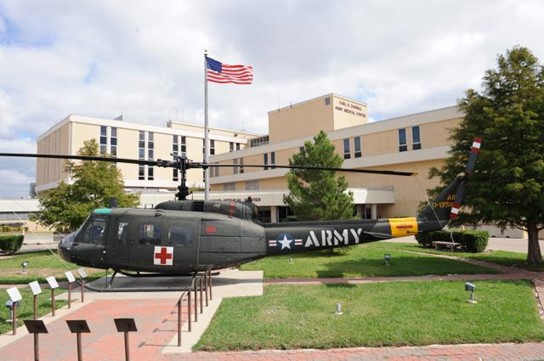 Source: Wikimedia
Fort Hood is a United States Army station located in Texas close to Killeen. Killeen, located in Texas, was selected by the Department of Defense as the location for the training facility because of the state's extensive land resources.
During World War II, the United States military required a large amount of open land to train with tank destroyers, which led to the development of Fort Hood.
It was named after Confederate general John Bell Hood. Its location in Texas, about 60 miles (97 kilometers) between Austin and Waco, places it exactly in the middle of the two cities.
Did You Know?
In addition to being the headquarters of the III Armored Corps and the First Army Division West, the station is also home to several other military units, including the 1st Cavalry Division and the 3rd Cavalry Regiment.
---
Fort Campbell
Population: 249,580
Location: Hopkinsville, Kentucky and Clarksville, Tennessee
Year Established: 1941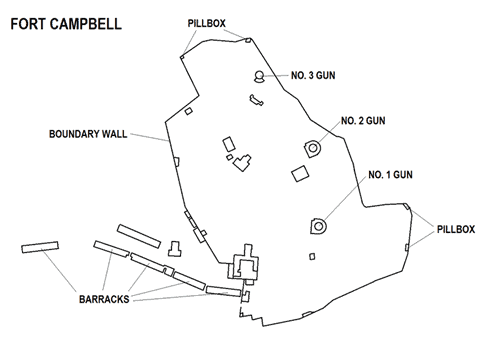 Source: Wikimedia
Between Hopkinsville and Clarksville in Tennessee and Kentucky is where you'll find the United States Army facility known as Fort Campbell. It is on the border between the two states (the postal address is in Kentucky).
The location for Mid-Campbell was chosen on September 9, 1941, and the Title I Survey was finished on November 15, 1941.
It was a coincidence that the Japanese Imperial Fleet was departing Japanese home waters for the attack on Pearl Harbor at the same time that the site for Mid-Campbell was selected. January 12, 1942, marked the beginning of construction at Camp Campbell.
Did You Know?
The 101st Airborne Division and the 160th Special Operations Aviation Regiment call Fort Campbell in Kentucky their home base. The fort was given its current name in honor of Union Army Brigadier General William Bowen Campbell, who served as Tennessee's last Whig governor.
---
Fort Bragg
Population: 270,811
Location: Cumberland, North Carolina
Year Established: 1918

Source: Wikimedia
Fort Bragg is the largest military base in the U.S. Initially known as Camp Bragg, the artillery training facility was constructed in 1918.
The Chief of Field Artillery, General William J. Snow, was looking for a location suitable for year-round training and decided that the area now known as Fort Bragg met all of the desired criteria. The selected criteria included suitable terrain, adequate water, rail facilities, and a climate that would be suitable for training.
Braxton Bragg graduated from the United States Military Academy at West Point and served as an artillery commander in the United States Army during the American Civil War. The fort was named after Braxton Bragg.
Did You Know?
Fort Bragg continues to make investments in facility modernization and expansion. For example, the 1955 barracks complex of the 82nd Airborne Division was rebuilt with contemporary structures.
Showing Your Support
Personal Initiatives
Sending Letters and Care Packages

Writing letters or sending care packages to deployed soldiers can be a heartwarming way to show your support.
How to Do It: Find organizations that facilitate this and follow their guidelines to send letters or packages.

Volunteering

Volunteer with organizations that support military members and their families.
How to Do It: Look for local or national organizations where you can offer your time and skills.

Supporting Military Families

Offer help and support to families of military personnel who may be going through tough times during deployments.
How to Do It: Assist with everyday tasks, offer a listening ear, or help organize community support groups.
Commercial Ways
Purchasing from Veteran-Owned Businesses

Supporting veteran-owned businesses can be a commercial way to show your support.
How to Do It: Do a little research to find and patronize businesses owned by veterans in your area or online.

Hiring Veterans

If you are in a position to do so, hiring veterans can be an excellent way to show your support commercially.
How to Do It: Actively seek out and employ veterans in your organization, appreciating the unique skills and perspectives they bring.

Buying Products that Support the Military

Many companies offer products where a portion of the proceeds goes to support military charities.
How to Do It: Look for products or brands that have partnerships with military support organizations and purchase from them.

Charitable Donations

Making donations to charitable organizations that support the military is a direct way to help.
How to Do It: Research reputable charities that work with military personnel and their families and make a donation.
Social and Community Support
Organizing Community Events

Organize events in your community that honor and appreciate the military.
How to Do It: Plan events such as appreciation dinners, parades, or fundraisers to support military charities.

Educational Support

Offer educational support to military members and their families, helping them to further their studies or acquire new skills.
How to Do It: Volunteer your time as a tutor or mentor, or help find opportunities for scholarships and training.

Using Social Media

Use social media platforms to spread awareness about the military's work and share positive stories.
How to Do It: Share informative content, stories, or campaigns that highlight the sacrifices and accomplishments of military personnel.

Supportive Merchandise

Get merchandise like T-shirts, caps, military coins or wristbands that show your support for the military.
How to Do It: Purchase merchandise from organizations that support the military, helping to spread awareness and potentially donating to a good cause at the same time.
---
RELATED READINGS
10 Largest Armed Forces in the World
10 Largest Militaries in the World
8 Largest Tank Battles In History
5 Oldest Branches of the U.S. Military
8 Most Expensive Fighter Jets Ever