There is a lot of jargon that might make it difficult to search for a TV in today's market, but when it comes to the screen technology itself, there are only two options: OLED and LCD. These displays make up the vast majority of today's market for televisions.
Choose an OLED TV if you want the picture on your television to appear the best for the money you spend. OLED televisions can generate precisely inky black levels, highly saturated colors, smooth motion, and excellent viewing angles.
This is made possible by a panel architecture that is fundamentally distinct from that of LCD televisions. In a nutshell, OLED televisions provide the highest possible image quality, but their price tags reflect this fact.
Even while OLED televisions are growing brighter, they are still not as bright as the top LCD televisions. Think about getting an LCD screen if you have a space with a lot of natural light.
Now that we know that OLEDs create the best picture quality, watching content on a large screen is the best way to enjoy them. Let's look at the 10 largest OLED TVs in the world.
LG A2 OLED
Screen Size: 65 inches
Supported Resolution: 4K Ultra HD
Manufacturer: LG Electronics
Highlighted Features: Smart Energy Saving, webOS 22, Dynamic Color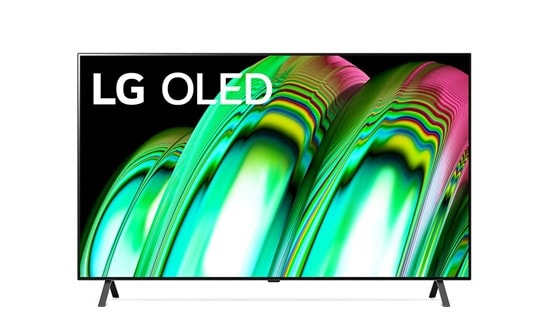 Source: LG Electronics
In LG's 2022 range of OLED televisions, the LG A2 OLED serves as the company's entry-level OLED. People who desire the amazing image quality of OLEDs but don't need the gaming capabilities that come standard on LG's B and C Series models are the target audience for this product line.
The LG A2 is fantastic for viewing movies even when the room is completely dark. It has perfect black levels and no blooming around light objects, making it an excellent display for viewing movies. In addition, it is perfectly capable of displaying 1080p video taken from Blu-ray discs and native 4k content.
Did You Know?
Because of its almost immediate reaction time, the motion captured with this camera seems fluid, making it well-suited for fast-paced sports. Since of its broad viewing angle, it is an excellent option for large sitting areas because it ensures that each individual sees the same picture.
---
Vizio H1 OLED
Screen Size: 65 inches
Supported Resolution: 4K Ultra HD
Manufacturer: Vizio
Highlighted Features: 120 Hertz Refresh Rate, SmartCast, Dynamic Carousel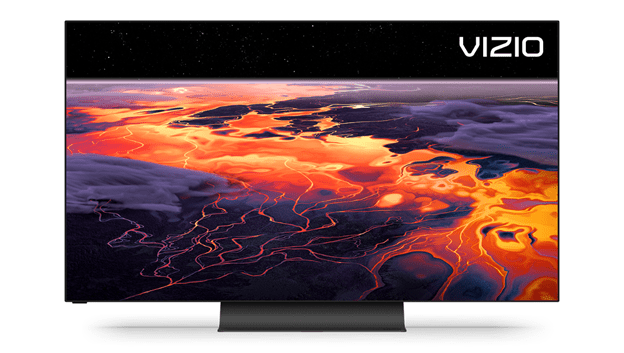 Source: Vizio
Vizio's entry into the OLED market has most likely boosted the company's well-earned reputation for manufacturing high-quality televisions that can be purchased for shockingly cheap costs.
The new Vizio H1 OLED TV is an OLED-technology 4K set that the company recently released.
It comes packed with an abundance of smart features and, for its price — hundreds of dollars lower than what you'll find from competitors LG and Sony — delivers a delectable viewing experience that is on par with that of some of the best TVs currently available.
Did You Know?
A carousel towards the top of the page that is dynamic and always moving, as well as a line below it that is static, both surface various films, television series, music videos, and other types of content.
---
Samsung S95B OLED
Screen Size: 65 inches
Supported Resolution: 4K Ultra HD
Manufacturer: Samsung Electronics
Highlighted Features: Neural Quantum Processor, Quantum Dots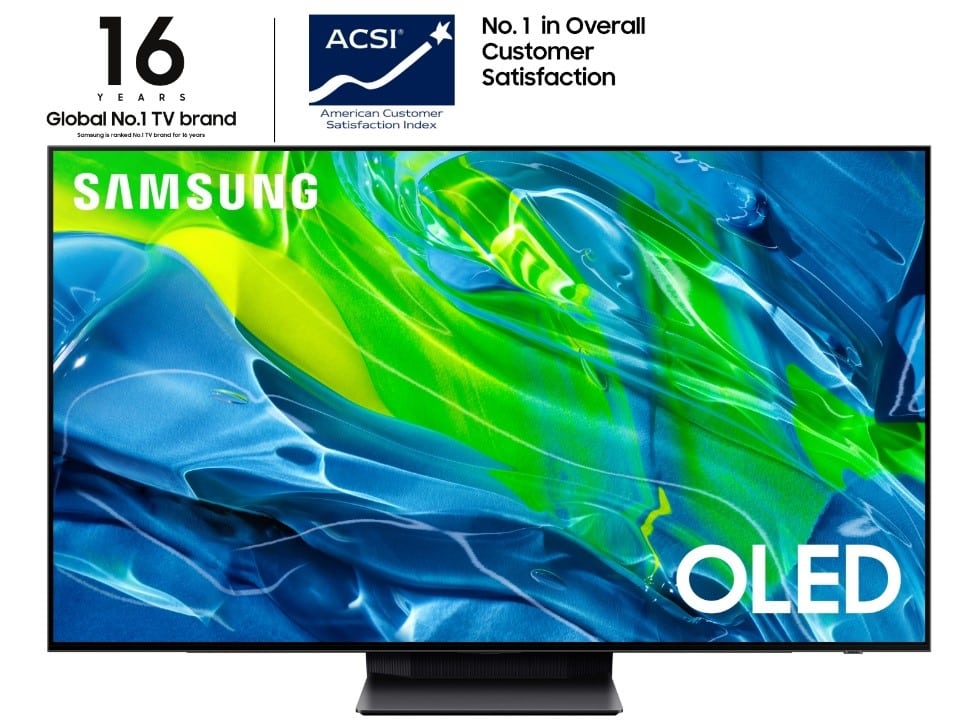 Source: Samsung
The innovative 4K OLED Processor of the S95B OLED can take an average image and transform it into something remarkable. You may always enjoy a brilliantly vivid and organically bright image because of the self-illuminating pixels and Quantum Dots.
The outstanding contrast and razor-sharp 4K image that we get from our Samsung OLED 4K TV is made possible by the formidable AI-powered engine that it uses. The completed work is a picture detail that will definitely get heads to turn in their direction.
The best possible entertainment experience may now be had thanks to Samsung's addition of Quantum Dots to OLED displays. With 8.3 million self-illuminating pixels, viewers can experience stunning clarity, perfect blacks, remarkable screen brightness, and over a billion colors.
Did You Know?
The Neural Quantum Processor 4K works secretly in the background to improve the image by adjusting each scene by applying 20 distinct networks. This makes watchers feel that everything they view has been upgraded to 4K resolution.
---
SONY BRAVIA XR A80J OLED
Screen Size: 77 inches
Supported Resolution: 4K Ultra HD
Manufacturer: Sony
Highlighted Features: Google TV

Source: Sony
The Sony A80J is a model in the company's OLED lineup that is considered the company's middle-tier option.
In addition to various image and sound enhancement technologies exclusive to Sony, there is support for IMAX Enhanced, Dolby Vision, and Dolby Atmos. Furthermore, two HDMI 2.1 ports come equipped with a range of next-generation gaming features.
The Sony A80J makes use of Google TV as its smart platform. Consequently, the user interface is sleek and well-designed and represents a considerable advancement compared to earlier iterations of Android.
Rather than just reusing the operating system found on Android-based smart devices, this brand-new platform has been built from the bottom up with TVs in mind from the very beginning.
Did You Know?
Although it does not include the more brilliant XR Contrast Pro panel that can be found on the Master Series of Sony's OLED Lineup, it is still powered by the same extremely intelligent Cognitive Processor XR chip as higher-end models.
---
LG C2 OLED
Screen Size: 83 inches
Supported Resolution: 4K Ultra HD
Manufacturer: LG Electronics
Highlighted Features: WebOS, 120 Hz Refresh Rate

Source: Wikimedia
The LG C2 is an excellent television for a wide variety of purposes. In a dimly lit area, the self-emissive technology of this display is ideal for viewing HDR movies and other entertainment.
It is also brighter than other OLED panels, which makes it a fantastic option for viewing TV programs or sports in a bright environment. Additionally, the picture stays correct even when seen from a broad angle, which makes it perfect for a wide seating arrangement.
WebOS has a complete web browser compatible with the remote, ambient, and art gallery modes and a dashboard that can connect LG smart home products and other compatible devices.
Did You Know?
The combination of its extensive array of gaming capabilities and its minimal input latency results in a gaming experience that is unparalleled in its quality.
---
SONY BRAVIA XR A90J OLED
Screen Size: 83 inches
Supported Resolution: 4K Ultra HD
Manufacturer: Sony Electronics
Highlighted Features: XR Contrast Pro, HDR10, Dolby Vision

Source: Wikimedia
The OLED television from Sony's Master Series, the A90J OLED, is a remarkable 4k display. Its self-emitting pixels, similar to those seen in other OLED displays, provide perfect blacks and a contrast ratio that is almost limitless, resulting in image quality that is unmatched in the industry.
Even if its HDR brightness is only average compared to LCD TVs, it provides an excellent HDR experience because of its broad color palette and strong contrast ratio.
This is because of its quantum dot technology. In addition, it features an almost immediate reaction time, ensuring that motion is shown well, and offers a customizable refresh rate.
Because it has the greatest image that can be found on the market right now, the Sony A90J is an ideal choice for a premium TV.
Did You Know?
The cost is somewhat costly, but considering all of the benefits of using an OLED display in conjunction with extremely realistic and immersive graphics, it could be worth it.
---
LG OLED evo Gallery Edition TV
Screen Size: 97 inches
Supported Resolution: 4K Ultra HD
Manufacturer: LG Electronics
Highlighted Features: AI 4K Upscaling, Cinema HDR, NVIDIA GEFORCE NOW

Source: LG Electronics
The LG OLED evo Gallery Edition TV, model number 97G2, is the largest OLED TV in the world. will be available for purchase in worldwide markets, according to an announcement made by LG Electronics.
At IFA 2022, LG will present its brand-new model, the 97G2, as part of its extended portfolio of premium TVs. This enlarged lineup comprises an increasing variety of outstanding, ultra-large screen sizes built for unforgettable home-watching experiences.
Did You Know?
The 97G2 has an impressively large screen that measures 97 inches and uses LG's self-lit OLED technology to provide viewers with an immersive watching experience on a massive scale.
---
RELATED READINGS
10 Largest 4K TV In The World
10 Longest-Running TV Sitcoms Ever Aired
10 Largest Media Companies in the World
8 Longest-Running Television Shows in the US
10 Oldest Soap Operas in the World
8 Most Expensive TVs Ever Made
10 of the Most Expensive TV Shows Ever Produced