Conglomerates are multi-industry enterprises with varied goods and services. These multinational giants have a major influence on the economy. They use their size and resources to enter new markets and grow. They may establish economies of scale and outperform smaller, more specialized enterprises.
These companies may weather economic downturns by offsetting losses in one area with growth in another. In uncertain times, this attracts investment. The world's greatest companies have shaped global business for decades or centuries. Several of these corporations have millions of customers worldwide.
Conglomerates struggle to adapt to changing market circumstances and stay competitive. To remain ahead, they must invest in innovative technology and business concepts.
Certain businesses have faced environmental and social criticism in recent years. Conglomerates must address these concerns and show their commitment to sustainability and good business practices as customers become more aware of them.
Globally, conglomerates drive innovation and development across many sectors. Their capacity to adapt and develop has kept them at the top of the corporate world despite criticism. Without further ado, here are the 8 largest conglomerates in the world in terms of market capitalization.
Softbank
Headquarters: Tokyo PortCity, Takeshiba, Minato-ku, Tokyo, Japan
Estimated Human Resources: 80,909
Year Founded: 1981
Market Capitalization: USD 71.7 billion
Website: https://group.softbank/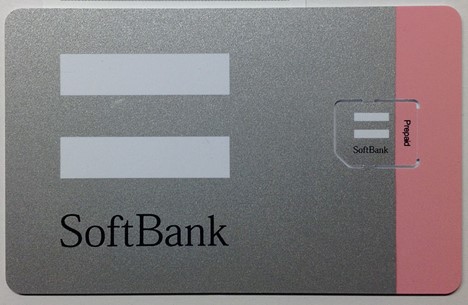 Source: Wikimedia
Japanese multinational SoftBank Group Corp. engages in technology, telecommunications, banking, energy, and more. As of 2022, it is the sixth biggest corporation by market value at $71.7 billion.
Masayoshi Son, its chairman and CEO, launched the firm in 1981. SoftBank has grown from a software distribution firm to a global technology behemoth. SoftBank's investments in Alibaba Group, Uber, and WeWork have made it a worldwide technological leader.
SoftBank is a powerful international business with major technological investments. Notwithstanding recent setbacks, the corporation is a major participant in the global technology sector due to its track record and dedication to investing in developing technologies.
Did You Know?
SoftBank's future depends on its ability to identify and invest in new innovation. AI, IoT, and other new technologies will likely become even more important to SoftBank's future success as technological progress accelerates.
---
3M
Headquarters: Maplewood, Minnesota, U.S.
Estimated Human Resources: 92,000
Year Founded: 1902
Market Capitalization: USD 84.9 billion
Website: http://3m.com/

Source: Wikimedia
3M, the Minnesota Mining and Manufacturing Company, is a worldwide company that has shaped innovation and technology. 3M, the sixth biggest multinational, is worth over $80 billion.
3M, founded in 1902, now engages in healthcare, consumer products, industrial production, and automobiles.
Innovation drives 3M's success. The corporation spends billions on R&D, creating hundreds of patented items. 3M goods are utilized in dentistry and medical equipment, adhesives, and abrasives.
Did You Know?
3M is known for its innovation, employee empowerment, and sustainability. The corporation has lofty carbon footprint and environmental aims. 3M vowed to cut greenhouse gas emissions by 50% by 2030 and become carbon neutral by 2050.
---
General Electric
Headquarters: Boston, Massachusetts, U.S.
Estimated Human Resources: 172,000
Year Founded: 1892
Market Capitalization: USD 98.1 billion
Website: https://www.ge.com/

Source: Wikimedia
General Electric, commonly known as GE, is a multinational conglomerate based in Boston, Massachusetts. It is the sixth largest conglomerate in terms of market capitalization and operates in various industries such as aviation, healthcare, renewable energy, power, and finance.
GE operates in four primary sectors: Electricity, Renewable Energy, Aviation, and Healthcare. Gas and steam turbines, generators, and power plant equipment are manufactured and serviced by the Power division.
Did You Know?
Several of GE's innovations have changed industries and the globe. The incandescent light bulb, X-ray machine, and jet engine are examples. GE continues to innovate by spending extensively in R&D. The corporation spent $5.2 billion on R&D in 2019.
---
Siemens
Headquarters: Munich and Berlin, Germany
Estimated Human Resources: 311,000
Year Founded: 1847
Market Capitalization: USD 102.2 billion
Website: https://www.siemens.com/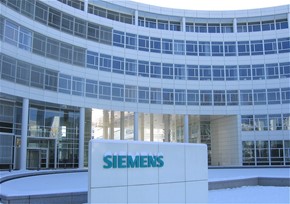 Source: Wikimedia
Siemens participates in energy, healthcare, transportation, and industrial automation. As of 2022, Werner von Siemens and Johann Georg Halske's 1847 firm is one of the world's biggest and most diverse, with a market valuation of $102 billion.
Siemens has a long history of technical innovation and strategic acquisitions. The corporation pioneered telegraphy, electric power, and electrical engineering in the 19th century. Siemens entered electronics, telecommunications, and medical technologies in the 20th century. The corporation leads digitization, automation, and electrification worldwide.
Siemens maintains an innovative and entrepreneurial culture despite its size and complexity. The organization has always collaborated with colleges and research institutes and encourages workers to take chances and try new things. This has led to several AI, digitization, and renewable energy advancements.
Did You Know?
Siemens is also known for its Corporate Social Responsibility. In 2021, Ethisphere Institute designated the corporation one of the World's Most Ethical Companies.
---
Honeywell International
Headquarters: Charlotte, North Carolina, U.S.
Estimated Human Resources: 97,000
Year Founded: 1906
Market Capitalization: USD 130.7 billion
Website: http://honeywell.com/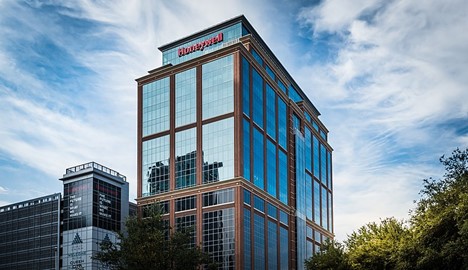 Source: Wikimedia
Honeywell International Inc. is a publicly listed American multinational conglomerate firm that has its headquarters in the city of Charlotte in the state of North Carolina.
Honeywell International Inc. is the name that was given to the company when it merged with AlliedSignal in 1999. The corporate offices were moved to Morristown, New Jersey, where they are now co-located with AlliedSignal's headquarters. Nevertheless, the newly formed firm has decided to go under the name "Honeywell" due to the substantial amount of brand awareness it carries.
Did You Know?
It principally conducts its operations in the following four markets: the aircraft industry, the building technologies market, the performance materials and technologies (PMT) market, and the safety and productivity solutions market (SPS).
---
Raytheon Technologies
Headquarters: Arlington, Virginia, U.S.
Estimated Human Resources: 182,000
Year Founded: 2020
Market Capitalization: USD 149.8 billion
Website: http://rtx.com/


Source: Wikimedia
US-based Raytheon Technologies operates worldwide. UTC and Raytheon merged in April 2020 to create it. Raytheon Technologies is the third-largest corporation in the world, after Berkshire Hathaway and Google.
The corporation works in aerospace, military, and cybersecurity. The aerospace and defense division designs and builds innovative military and commercial aircraft systems and technology. Cybersecurity offers enhanced threat detection and response, secure communication, and data protection solutions.
Did You Know?
Raytheon Technologies excels in cybersecurity as well as aerospace and military. The organization has become a leader in cyber-attack detection and response due to rising cyber threats. It offers threat information, analysis, network security, and data protection.
---
Danaher
Headquarters: Washington, D.C., U.S.
Estimated Human Resources: 81,000
Year Founded: 1969
Market Capitalization: USD 189.4 billion
Website: http://www.danaher.com/


Source: Wikimedia
Danaher is the second-largest corporation in the world after Berkshire Hathaway. Danaher, a real estate investment trust founded in 1969, now operates in life sciences, diagnostics, and the environment.
The "Danaher Business System" (DBS) drives continual improvement across all of Danaher's companies. DBS prioritizes data-driven decision-making, process optimization, and customer demands. This methodology has helped Danaher surpass its contemporaries in profitability and growth.
Did You Know?
Danaher excels in acquiring and integrating new firms. The corporation has a history of purchasing and improving weak companies. Strategic planning, careful analysis, and disciplined execution achieved this. Danaher has a strong culture of innovation and invests extensively in R&D to remain ahead of technological advances.
---
Reliance Industries
Headquarters: Mumbai, Maharashtra, India
Estimated Human Resources: 342,982
Year Founded: 1958
Market Capitalization: USD 228.6 billion
Website: https://www.ril.com/

Source: Wikimedia
Mumbai-based Reliance Industries is the largest conglomerate in the world. Since 1960, Dhirubhai Ambani's firm has become India's biggest by market value. It has a market worth of $228 billion in 2022.
The corporation operates in energy, petrochemicals, textiles, natural resources, retail, and telecommunications. It employs 200,000 individuals in over 80 countries.
The founder began the firm with a modest textile factory in Gujarat and developed it into a multi-billion-dollar multinational. In 2002, his son Mukesh Ambani became chairman and managing director of the firm and maintained its expansion.
Did You Know?
RIL leads sustainability efforts. By 2035, the corporation will be carbon neutral. It also promotes Indian education, healthcare, and rural development.
RELATED READINGS
10 Largest Privately Owned Companies in the World
10 Largest Software Companies in the World
10 Largest Cities In Illinois By Population