Virginia's southern cities are among the largest in the United States. Tourists, businesspeople, and families visit these busy cities.
The major Virginia cities have rich histories, lively cultures, and varied economies. These cities are noted for their architecture, downtowns, and retail districts. Notwithstanding their differences, these cities are vital to Virginia's civilization.
These coastal communities provide beaches, stunning vistas, and access to the Atlantic Ocean. Young people go to the cities because they have great colleges and institutions.
The major Virginia cities provide cultural events and academic possibilities. These cities provide music, art, theater, and cuisine festivals for everyone.
Virginia cities have varied economies with jobs in technology, banking, healthcare, and manufacturing. These industries have made these cities some of the richest in the state by providing many jobs.
Virginia's major cities contribute to its history, culture, and economics. These cities provide a combination of heritage and modernity that attracts inhabitants and tourists. Learn about the largest cities in Virginia.
Hampton
Population: 137,061
Population Density: 2,664 per square mile
Total Area: 51.46 square miles
Year Established: 1610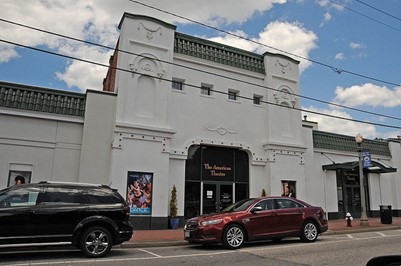 Source: Wikimedia
Hampton lies on the Chesapeake Bay in southeastern Virginia. One of the earliest continually inhabited English communities in the US, it was founded in 1610. Hampton is a terrific area to live, work, and visit due to its rich history, diversified people, and robust economy.
Hampton's museums and historic sites include the Hampton History Museum, which chronicles the city's history from Native American times to the present. Downtown's arts and cultural sector includes the museum. The Hampton Arts District include galleries, studios, performance venues, restaurants, and stores.
Hampton has military, cultural, and outdoor attractions. The city boasts miles of Chesapeake Bay beachfront with public beaches and parks for swimming, fishing, and boating. Virginia Peninsula and Hampton Roads provide more hiking, camping, and other outdoor activities.
Did You Know?
Technology, tourism, and education drive Hampton's economy. The city boasts multiple institutions and colleges, notably Hampton University, a notable HBCU. IBM, Northrop Grumman, and Lockheed Martin are among the tech businesses in the city.
---
Alexandria
Population: 165,317
Population Density: 165,317 per square mile
Total Area: 14.93 square miles
Year Established: 1749

Source: Wikimedia
Alexandria, Virginia, a picturesque northern city near Washington D.C. The city, founded in 1749, attracts tourists from throughout the globe.
Alexandria is rich in history. Several Civil War sites are in and around the city. The Alexandria National Cemetery holds hundreds of Union troops, while the Fort Ward Museum and Historic Site shows how soldiers lived throughout the war.
Alexandria also caters to foodies. American and foreign cuisine are available in the city. Alexandria, on the Potomac River, loves seafood. Blackwall Hitch and The Wharf provide fresh fish.
Did You Know?
Alexandria's arts and entertainment scene complements its history. Artists should visit Old Town's Torpedo Factory Art Center. Some 80 artist studios and galleries are in the old torpedo plant. Visitors may observe artists work and buy their work.
---
Newport News
Population: 187,906
Population Density: 2,724 per square mile
Total Area: 68.99 square miles
Year Established: 1896

Source: Wikimedia
Newport News sits between the James River and the Chesapeake Bay in southeastern Virginia. Newport News attracts visitors and locals with its rich history, beautiful surroundings, and dynamic culture.
Newport News has a rich colonial heritage. Newport News, formerly "Warwick," was founded in 1896 and renamed after the famed shipbuilding enterprise. The Virginia War Museum and Newport News Mariners' Museum, which focus on shipbuilding, are among the city's historic landmarks.
Did You Know?
Newport News' economy has relied on shipbuilding for over a century. Newport News Shipbuilding, a division of Huntington Ingalls Industries, is the world's biggest shipyard and employs over 25,000 people.
---
Richmond
Population: 233,330
Population Density: 3,894 per square mile
Total Area: 59.92 square miles
Year Established: 173

Source: Wikimedia
Richmond, Virginia, in central Virginia, is a dynamic and historic city. Richmond has kept its past while adapting to modernity.
Richmond, established in 1737 on the James River, became a commercial hub. Richmond, Virginia's capitol, was crucial during the Revolutionary War. Shockoe Bottom, the greatest slave-trading zone in the US, was in the city.
Richmond values arts and culture. The Virginia Museum of Fine Arts has paintings by Pablo Picasso and Vincent van Gogh. Richmond hosts the Virginia Opera, Richmond Symphony, and Richmond Ballet.
Did You Know?
Richmond is surrounded by nature, with the James River offering outdoor activities. The James River Park System has miles of hiking, biking, kayaking, and tubing routes.
---
Norfolk
Population: 236,565
Population Density: 4,440 per square mile
Total Area: 53.27 square miles
Year Established: 1682

Source: Wikimedia
Norfolk is in southeastern Virginia. Hampton Roads' cultural and economic center is Virginia's fourth biggest city. The city has helped shape the US from the 17th century.
Norfolk's history dates back to 1682. The city's historic sites and structures recognize its involvement in the American Revolution and Civil War.
Norfolk flourished as a military and transportation center in the 20th century. It has the world's biggest naval base, a huge port, and a strong tourist economy.
Did You Know?
Norfolk has a rich history, varied economy, and lively culture. This lovely southern city has everything from historic sites to a vibrant cultural scene.
---
Arlington
Population: 247,949
Population Density: 9,538 per square mile
Total Area: 26 square miles
Year Established: 1801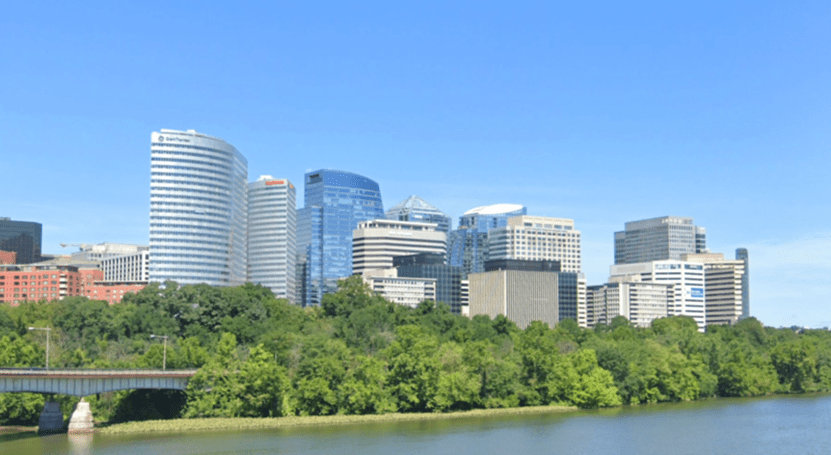 Source: Wikimedia
Arlington, Virginia, a lively city in Northern Virginia across the Potomac River from Washington, D.C. Arlington is one of the best areas to live, work, and play in the region due to its historic landmarks, strong economy, and diversified population. Arlington is Virginia's third largest city.
District of Columbia transferred Alexandria County to Virginia in 1846. Confederate General Robert E. Lee lived at Arlington House during the Civil War. Arlington National Cemetery, on the grounds of the historic Arlington House, is a national monument and a fitting homage to veterans.
Technology, government, and military dominate Arlington's varied economy. The Pentagon, DARPA, and NSF are the city's biggest employers (NSF). Amazon, Microsoft, and Accenture have Arlington offices. This has created a strong business environment with many jobs and a high median income.
Did You Know?
I-66, the George Washington Parkway, and other routes link Arlington to the rest of the area. The city's Metrorail and Metrobus networks are substantial. Arlington's Crystal City and Ballston-MU Metro stations connect downtown Washington, D.C. and Northern Virginia.
---
Chesapeake
Population: 257,585
Population Density: 761 per square mile
Total Area: 338.51 square miles
Year Established: 1963

Source: Wikimedia
Virginia's Chesapeake. The second-largest city in Virginia, it has around 257,000 residents and 338 square miles. Chesapeake has a rich history, gorgeous vistas, and a vibrant economy.
In 1963, many nearby municipalities merged to become Chesapeake. English colonists arrived there in the 1600s. British armies seized the region during the American Revolutionary War. The Intracoastal Waterway made the city a transportation and trade powerhouse in the 19th century.
Architecture, music, and gastronomy in Chesapeake reflect its cultural background. The city has the Norfolk and Western Railroad Museum and the Chesapeake and Albemarle Canal. Chesapeake Bay cuisine relies on blue crabs, which the city is famed for.
Did You Know?
Agriculture, industry, and healthcare fuel Chesapeake's economy. Dollar Tree, Volvo Penta, and Cox Communications are headquartered here. Chesapeake grows soybeans, peanuts, maize, and wheat.
---
Virginia Beach
Population: 465,914
Population Density: 1,904 per square mile
Total Area: 244.72 square miles
Year Established: 1906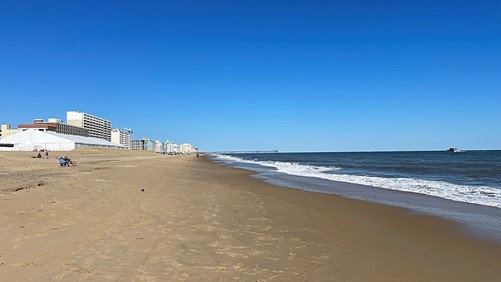 Source: Wikimedia
Virginia Beach, on the southern coast, is Virginia's biggest city. It has extensive beaches, a vibrant promenade, and many outdoor activities. Virginia Beach, a metropolis of over 460,000 people, has something for everyone.
The three-mile boardwalk is the city's main attraction. The boardwalk has restaurants, bars, stores, and amusement park rides and activities. With live music and entertainment every night, the boardwalk attracts visitors and residents in summer.
Virginia Beach is a gorgeous, dynamic city with something for everyone. Virginia Beach offers beach days, outdoor adventures, and nightlife.
Did You Know?
The city has 35 miles of beaches for swimming, sunbathing, surfing, and fishing. Oceanfront Beach, near the city center, is Virginia Beach's most popular beach for families with small children. Some beaches in the city are less busy and quieter.
RELATED READINGS
10 Largest Cities In North America By Population
10 Largest Cities In Ohio By Population
10 Largest Cities In Indiana By Population
10 Largest Cities In Illinois By Population