For millennia, agriculture has supplied food and raw materials to many enterprises. New technology and bigger, more sophisticated agricultural enterprises have transformed agriculture.
Many huge agricultural firms dominate the worldwide market, manufacturing and selling crops, animals, and fertilizers. These multinationals employ millions globally.
The world's top agricultural firms influence food production, consumption, and growth. These firms have superior technology, R&D facilities, and substantial landholdings.
In recent years, the major agricultural enterprises have acquired smaller firms and expanded their reach. These acquisitions raise worries about food security, the environment, and monopolistic activity by these firms.
The major agricultural firms will become more significant as the global population grows and food demand rises. To protect the environment and maintain food security, these enterprises must operate responsibly and sustainably.
The world's greatest agricultural firms are global economic powerhouses that can alter food production and distribution. They feed the globe and drive agricultural innovation despite environmental and monopoly issues. Let's learn about the 8 largest agricultural companies in the world.
Nutrien
Total Revenue as of 2020: USD 19.6 billion
Headquarters: Saskatoon, Saskatchewan, Canada
Number of Employees: 23,500
Year Established: 2018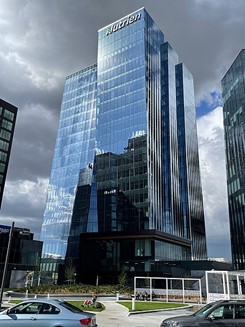 Source: Wikimedia
Nutrien, the eighth biggest agricultural firm in the world, is a Canada-based organization and operates in over 14 countries. PotashCorp and Agrium merged to establish the firm in 2018. Since then, Nutrien has been a worldwide agriculture leader focused on sustainability and innovation.
The agricultural organization specializes in fertilizers, agricultural chemicals, and seed manufacturing. The firm has nearly 1,500 retail outlets globally. Nutrien helps farmers boost crop yields and profits while reducing their environmental impact.
Nutrien is improving sustainability. The corporation aims to become carbon neutral by 2050. It also funds sustainable agricultural research. The company's new fertilizer minimizes greenhouse gas nitrous oxide emissions.
Did You Know?
Innovation is another Nutrien strength. The corporation extensively invests in digital technology and data analytics to better understand and serve its clients. Nutrien collaborates with farmers to provide customized goods and solutions.
---
DuPont
Total Revenue as of 2020: USD 21.57 billion
Headquarters: Wilmington, Delaware, USA
Number of Employees: 28,000
Year Established: 2017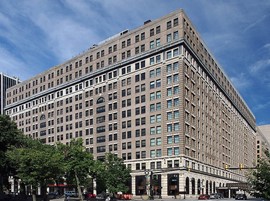 Source: Wikimedia
DuPont, the seventh biggest agricultural corporation, produces high-performance materials, innovative technology, and specialty chemicals. Since 1802, the firm has pioneered scientific research to improve global quality of life. DuPont employs 35,000 workers in 70 countries.
It is a world leader in seed manufacturing and crop protection. It develops, manufactures, and sells maize, soybean, and wheat seeds that increase agricultural yields and resist pests and diseases. Farmers employ DuPont Pioneer's herbicides and insecticides to preserve and increase crop harvests.
DuPont also operates in electronics and imaging, industrial biosciences, nutrition and health, transportation and innovative polymers, and agriculture. These areas produce sophisticated materials for electronics, enzymes for industrial processes, and polymers for automotive and aerospace industries.
Did You Know?
DuPont has struggled recently despite its considerable assets. The $130 billion merger with Dow Chemical was announced in 2015. The transaction created DowDuPont in 2017. In 2018, DowDuPont separated into three corporations, with DuPont regaining its independence.
---
Syngenta
Total Revenue as of 2020: USD 23 billion
Headquarters: Basel, Switzerland
Number of Employees: 330,000
Year Established: 2000

Source: Wikimedia
Switzerland-based Syngenta is the sixth-largest agricultural enterprise. After merging with Zeneca Agrochemicals in 2000, Novartis Agribusiness has become a worldwide agribusiness powerhouse.
Crop protection is Syngenta's main business. The firm produces seeds and agriculture goods. Crop production, animal management, and pest control employ its products.
Syngenta prioritizes digital agriculture. The company's digital technologies maximize crop productivity and eliminate waste. A crop management software and smartphone applications let farmers manage their crops more effectively.
Did You Know?
Syngenta excels in R&D. The corporation spends substantially in research to produce new crop protection and characteristics. Syngenta spent $1.3 billion on R&D in 2020. The corporation has R&D centers in Switzerland, the US, China, and Brazil.
---
CNH Industrial
Total Revenue as of 2020: USD 28.1 billion
Headquarters: Amsterdam, Netherlands
Number of Employees: 63,499
Year Established: 2012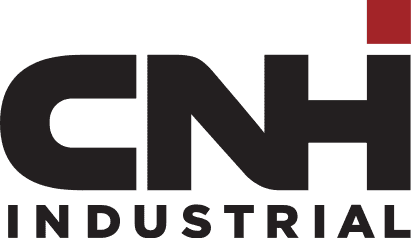 Source: Wikimedia
CNH Industrial offers farmers innovative and sustainable solutions. CNH Industrial, the fifth-largest agricultural firm in the world, provides farmers with cutting-edge technology, equipment, and sustainability.
Fiat Industrial and CNH Global, two renowned agricultural equipment manufacturers, merged to form the firm in 2013. CNH Industrial has sold high-quality agricultural equipment in over 190 countries since its founding.
CNH Industrial makes combines, balers, and forage harvesters. These devices maximize production and eliminate waste, helping farmers improve profits.
Did You Know?
CNH Industrial's irrigation solutions help farmers save water. Each farm may customize these systems to maximize agricultural productivity and prevent water loss.
---
John Deere
Total Revenue as of 2020: USD 37.35 billion
Headquarters: Moline, Illinois, U.S.
Number of Employees: 82,200
Year Established: 1837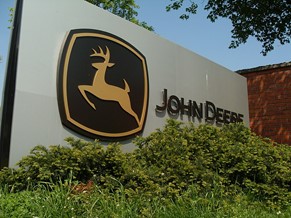 Source: Wikimedia
John Deere innovates goods and services for farmers worldwide. Since 1837, the firm has excelled. John Deere, the fourth biggest agricultural corporation in the world, operates in both established and developing countries.
Blacksmith John Deere started the company in Grand Detour, Illinois, with the first steel plow. The plow revolutionized farming and became popular among US farmers. John Deere developed new goods and technology that changed the agricultural business.
Nowadays, John Deere provides farmers worldwide with many goods and services. Tractors, combines, harvesters, planters, and other equipment help farmers operate more efficiently. GPS navigation devices and yield mapping software help farmers optimize operations and increase yields.
Did You Know?
John Deere is recognized for its products and sustainability. The corporation has lofty aims to minimize greenhouse gas emissions and utilize more renewable energy. Its Nutrient Stewardship program helps farms optimize fertilizer usage to prevent runoff and enhance water quality.
---
Bayer
Total Revenue as of 2020: USD 51.18 billion
Headquarters: Leverkusen, North Rhine-Westphalia, Germany
Number of Employees: 99,637
Year Established: 1863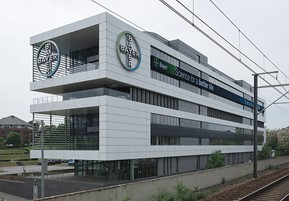 Source: Wikimedia
Germany-based Bayer AG manufactures chemicals and pharmaceuticals. It's a leading manufacturer of agricultural chemicals, seeds, and GMOs. The firm, founded in 1863, is known for creativity and cutting-edge technology. Bayer ranks third in global agriculture after Syngenta and BASF.
Bayer's Crop Science branch works in over 90 countries. Corn, soybeans, cotton, wheat, and canola utilize the company's products. Bayer sells herbicides, insecticides, fungicides, seed treatments, and pest-resistant genetically engineered seeds.
Bayer makes medications, consumer health items, and agricultural products. The pharmaceutical sector makes Aspirin, Xarelto, and Nexavar, while the consumer health segment makes Aleve, Claritin, and Coppertone. Bayer makes automotive, construction, and electronics materials and chemicals.
Did You Know?
Environmental and consumer organizations have criticized Bayer for using genetically engineered crops and making unsafe chemicals. The corporation stressed its commitment to sustainable agriculture and product usage. Bayer pledged to reduce its environmental impact by 30% by 2030 in 2020. The firm also supports smallholder farmers and biodiversity.
---
ADM
Total Revenue as of 2020: USD 64.34 billion
Headquarters: Chicago, Illinois, U.S.
Number of Employees: 38,332
Year Established: 1902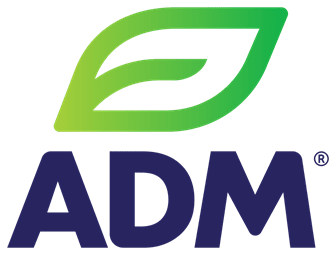 Source: Wikimedia
ADM (Archer Daniels Midland) is a century-old agricultural company. The corporation, founded in 1902, is a worldwide leader in agricultural production and distribution. ADM, based in Chicago, Illinois, employs nearly 40,000 employees in 170 countries.
Oils, meals, and other items are made from soybeans, cottonseed, sunflower seeds, and other oilseeds. These products are utilized in food, feed, and biofuels. ADM uses its worldwide reach and experience to effectively manufacture and transport oilseed products from its plants in major agricultural areas.
ADM is a worldwide agricultural giant that has innovated and succeeded. The firm can satisfy global customer and consumer demands with its broad network of facilities and skills in sourcing, processing, and distributing agricultural goods.
Did You Know?
ADM is also moving into renewable energy. The firm produces corn-based ethanol and has invested in new technologies and collaborations to expand its renewable energy portfolio.
---
Cargill
Total Revenue as of 2020: USD 114.69 billion
Headquarters: Minnetonka, Minnesota, U.S.
Number of Employees: 166,000
Year Established: 1865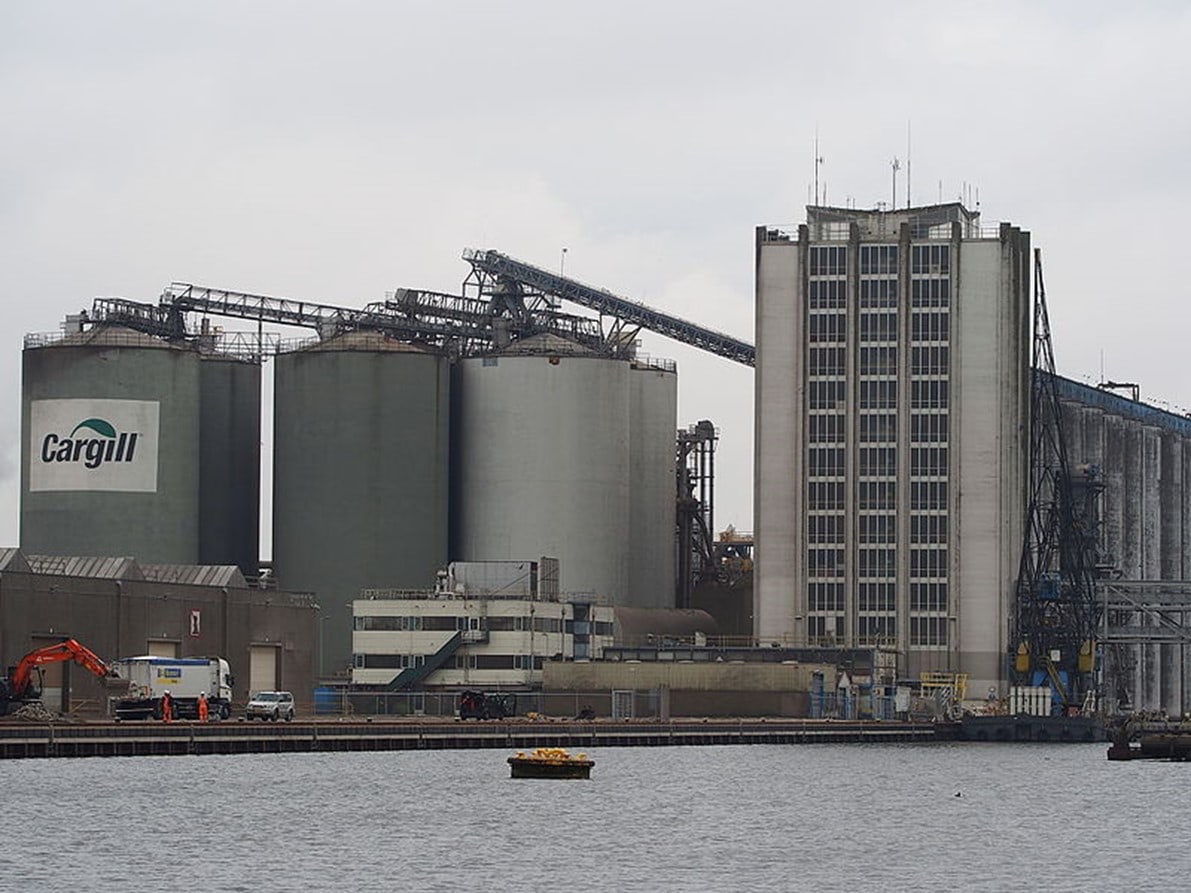 Source: Wikimedia
Cargill is the largest agricultural company in the world. It employs approximately 160,000 people in 70 countries. The Minnesota-based corporation, founded in 1865, is a worldwide leader in food, agricultural, finance, and industrial production, processing, and distribution.
Cargill innovated and expanded. William W. Cargill bought an Iowa grain storehouse and created the corporation. With acquisitions and market expansion, the corporation expanded. Cargill sells grain, pork, and other agricultural goods and services today.
Cargill's major segments include agriculture supply chain, food ingredients and applications, protein and animal nutrition, and industrial and financial services. Grain origination, processing, crop inputs, and risk management make up the agricultural supply chain.
Did You Know?
Cargill also does philanthropy. The company's foundation funds education, health, and nutrition programs and various projects to help women and children in underdeveloped nations.
RELATED READINGS
9 Largest Biotech Companies In The World
10 Largest Commercial Real Estate Companies in the World
10 Largest Software Companies in the World
10 Largest Engineering Firms In The World