Large, prominent Japanese corporations have shaped the global business scene. These technological, automotive, and financial companies are noted for their innovative products and services, strong corporate cultures, and social responsibility.
Japanese companies emphasize "kaizen"—continuous improvement. This post-World War II Japanese ideology stresses making tiny, frequent improvements to generate long-term development and success. This technique has helped many Japanese organizations attain world-class efficiency and productivity and become globally competitive.
Japanese corporations prioritize customer service and constant development. In addition, many of these companies prioritize client connections and exceeding expectations. Customer loyalty and company success have resulted from this strategy.
Japanese companies have strong corporate cultures. These companies emphasize cooperation and have distinct corporate cultures that reflect their beliefs and ambitions. These cultures, which are generally founded on mutual respect and trust, have helped these organizations succeed and recruit and keep excellent personnel.
Many huge, successful Japanese enterprises have had a worldwide influence. These companies are worldwide leaders in innovation, continual improvement, and strong corporate cultures. So, without further ado, here are the 9 largest Japanese companies.
Sony
Revenue in Millions of USD: 88,320
Estimated Human Resources: 109,700
Year Founded: 1999
Headquarters: Sony City, Minato, Tokyo, Japan

Source: Pexels
Sony dominates electronics, games, music, and cinema. One of the biggest and most famous Japanese enterprises, it has a long history stretching back to the early 20th century.
Sony's diversified range of consumer devices, including TVs, cellphones, and headphones, as well as professional audio and video equipment for the film and music industries, has contributed to its success. In addition, Sony Interactive Entertainment's PlayStation and God of War brands boost sales and earnings.
Sony, a technological and entertainment powerhouse, has a strong brand and worldwide reach to compete with other top corporations. In addition, its solid financial performance and diversified range of goods and services make it a valued participant in the global market and well-positioned to succeed in the future.
Did You Know?
Sony operates in financial services, insurance, healthcare, technology, and entertainment. These varied business areas enable the corporation to survive economic downturns.
---
Hitachi
Estimated Human Resources: 397,732
Year Founded: 1910
Headquarters: Marunouchi, Chiyoda-ku, Tokyo, Japan
Revenue in Millions of USD: 91,374

Source: Pixabay
Hitachi is a Japanese multinational firm noted for its numerous products and services. One of Japan's most significant enterprises, Namihei Odaira, created it in 1910. Hitachi was the eighth-largest Japanese corporation by revenue.
Hitachi is a pioneer in technology. The business created Japan's first portable computer and the world's first color television. Hitachi continues to innovate, focusing on sustainability and sophisticated data analytics to make business decisions.
Hitachi has struggled because of economic downturns and competitiveness. However, the corporation remains a worldwide economic leader and industry leader. Hitachi can maintain its success by focusing on innovation and sustainability.
Did You Know?
Hitachi's household appliances—refrigerators, washers, and air conditioners—are popular. The firm is a leader in wind turbine and solar panel development. In addition, Hitachi builds and operates nuclear and fossil fuel power facilities.
---
Japan Post Holdings
Revenue in Millions of USD: 100,728
Estimated Human Resources: 232,112
Headquarters: Otemachi PLACE, Ōtemachi, Chiyoda, Tokyo, Japan
Year Founded: 2006

Source: Wikimedia
Japan Post Holdings is one of the biggest and most successful Japanese companies. It is the fifth biggest Japanese firm worldwide. This is a credit to the company's workers, and leadership's hard work and devotion to offering high-quality services.
Japan Post Holdings prioritizes customers and staff. The organization values cooperation and training. This has created a highly trained and motivated team that strives for excellence in all they do.
Japan Post Holdings differentiates apart in the congested Japanese corporate scene. Customer satisfaction, innovation, and sustainability have helped it become one of the nation's biggest and most renowned firms. Moreover, Japan Post Holdings' worldwide presence and expansion equip it for future success.
Did You Know?
Japan Post Holdings, founded in 2003, has a long history. The government-owned Postal Savings Bank provided financial services to Japanese citizens. The firm has grown into logistics, insurance, and telecommunications.
---
Mitsui
Revenue in Millions of USD: 104,664
Estimated Human Resources: 44,336
Headquarters: Otemachi 1-chome, Chiyoda-ku, Tokyo, Japan
Year Founded: 1876

Source: Wikimedia
Mitsui is a Japanese conglomerate in operation since the 18th century. Founded in 1876, the company has grown to become one of the largest and most influential in Japan, with a diverse range of businesses and interests across the globe.
Mitsui's core businesses include trading, investment, and various energy, steel, and machinery industries. In addition, the company is also involved in real estate, finance, and other sectors.
As one of Japan's largest and most influential companies, Mitsui plays a significant role in the country's economy and has a major impact on the global business landscape. Its strong reputation and diverse portfolio of businesses make it a key player in the Japanese business community and a company to watch in the years ahead.
Did You Know?
A factor contributing to Mitsui's success is its focus on innovation and adaptability. The company has a history of embracing new technologies and trends and has consistently stayed ahead of the curve in a rapidly changing global business environment. This has helped Mitsui remain competitive and continue growing and evolving even as market conditions change.
---
Nippon Telegraph and Telephone
Revenue in Millions of USD: 108,215
Estimated Human Resources: 303,350
Headquarters: Ōtemachi, Chiyoda, Tokyo, Japan
Year Founded: 1952

Source: Wikimedia
Nippon Telegraph and Telephone (NTT) is one of the world's major telecom companies. It is the sixth-biggest Japanese firm by market capitalization. Since 1952, NTT has become a big telecommunications company. It provides internet, data center, and fixed-line and mobile phone services. It operates in over 50 countries worldwide.
NTT has promoted renewable energy and reduced its carbon impact in recent years. Sustainability has helped the organization retain a good reputation and gain consumer and stakeholder confidence.
NTT is a significant participant in the Japanese and worldwide telecommunications business and poised for future success. Its emphasis on innovation, customer service, and sustainability makes it worth watching.
Did You Know?
Innovation and adapting to consumer demands have been crucial to NTT's success. As a result, it invests heavily in cutting-edge infrastructure and has a robust R&D staff that develops new technologies and services.
---
Itochu
Revenue in Millions of USD: 109,215
Estimated Human Resources: 102,762
Headquarters: Kita-ku, Osaka, Japan
Year Founded: 1858

Source: Wikimedia
Itochu is a Japanese multinational corporation. A global business powerhouse with deep roots in Japan, Itochu was established there in 1858. The company is involved in textiles, production, energy, and finances. Around 110,000 individuals from 80 different nations are employed there.
The company's success may be partially attributed to Itochu's diversified portfolio. The company places a premium on original thought and actively pursues expansion opportunities. In addition, Itochu's smart acquisitions have bolstered the company's standing in various fields.
The Japanese company Itochu has had a significant impact on international business. Its extensive product line, dedication to technological advancement and environmental consciousness, and dominant market position serve as an example for competitors.
Did You Know?
In 2019, Itochu made headlines by purchasing a majority stake in Marubeni Corporation, a major Japanese trading company. By entering the energy and infrastructure sectors, Itochu solidified its status as one of Japan's preeminent trading conglomerates.
---
Honda
Revenue in Millions of USD: 129,546
Estimated Human Resources: 204,035
Headquarters: Minato, Tokyo, Japan
Year Founded: 1946

Source: Unsplash
Honda is famous for its creative and high-quality goods. Today, it is the third biggest Japanese enterprise. It began as a modest Japanese motorbike business in 1948. The corporation swiftly expanded into autos, electrical equipment, and airplanes.
Honda's success comes from innovation and technology. Research & development by the firm has led to several innovative items. Honda's hybrid automobiles have led the way in ecologically friendly vehicle development.
Honda's strong corporate culture also helps. The firm promotes leadership and cooperation. Honda's pleasant and collaborative work has led to new ideas and solutions.
Innovation, quality, and corporate culture make the organization a worldwide leader. Honda's global reputation is unsurprising.
Did You Know?
Honda makes lawnmowers, generators, outboard motors, and cars. The power equipment sector trusts the company's quality and longevity.
---
Mitsubishi
Revenue in Millions of USD: 153,690
Estimated Human Resources: 80,728
Headquarters: Tokyo, Japan
Year Founded: 1870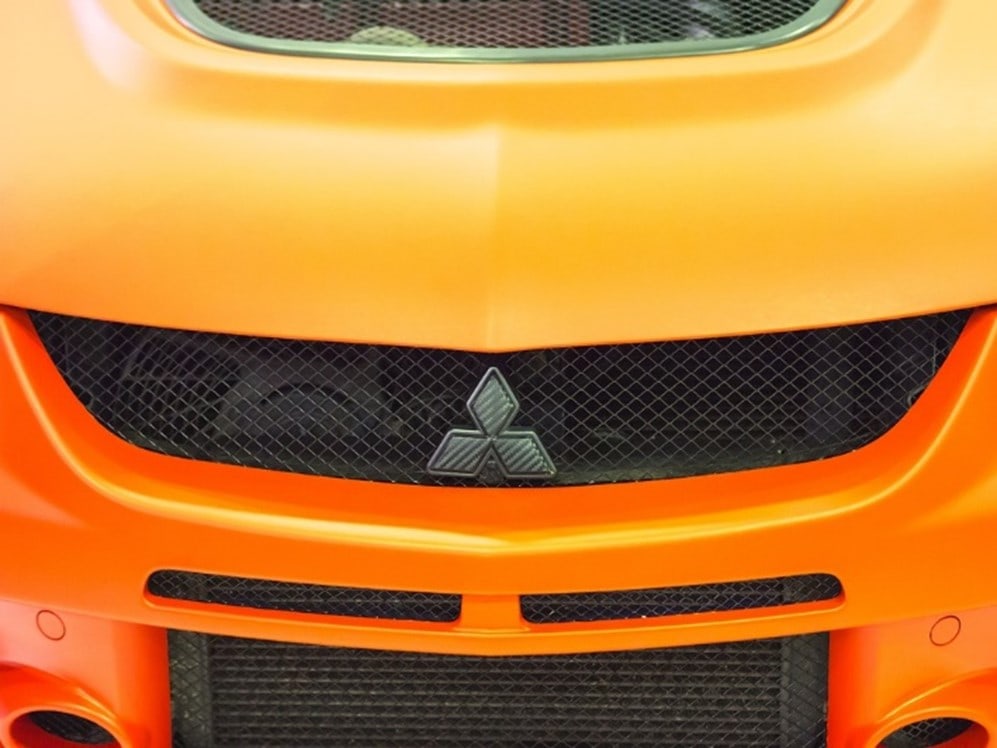 Source: Pixabay
Mitsubishi is a Japanese multinational with a long history. Mitsubishi, established in 1870, is Japan's second-largest company and operates globally.
Technology and innovation helped Mitsubishi prosper. The company has led technological advances since its foundation. Mitsubishi rules automotive, energy, finance, and real estate.
Mitsubishi controls Japanese and global finance and real estate. Financial services include loans, insurance, and investments, while real estate builds and operates structures globally.
Mitsubishi is a global giant. Mitsubishi's focus on innovation and global presence across several areas position it to continue shaping the future.
Did You Know?
Mitsubishi pioneered renewable energy technologies. The company leads sustainable energy solutions and invests heavily in solar and wind power research.
---
Toyota
Revenue in Millions of USD: 279,377
Estimated Human Resources: 366,283
Headquarters: Toyota City, Aichi, Japan
Year Founded: 1937

Source: Pexels
Toyota is the largest Japanese company. It was founded in 1937 by Kiichiro Toyoda and has developed from a tiny carmaker to a multinational behemoth with a presence in virtually every country. Consumers love the company's trustworthy, high-quality cars.
Toyota also works in robots, finance, and renewable energy. The company's wide portfolio has made it one of the world's most lucrative. Toyota's prosperity relies on innovation. The corporation invests extensively in R&D to enhance its goods and processes. The Prius' hybrid powertrain is one example of this.
As a result of its commitment to innovation and sustainability, Toyota is a corporate behemoth. Toyota can maintain its worldwide supremacy by focusing on the future.
Did You Know?
Toyota is recognized for its corporate principles and sustainability. The firm recycles and uses renewable energy to lessen its environmental effect. Toyota has persevered through recalls and the COVID-19 pandemic. It survived these storms by adapting and innovating.
---
RELATED READINGS
10 Largest Cities In Japan By Population
10 Longest Manga Series
6 Oldest Katanas in Japan
7 Oldest Samurai Swords Ever Built
7 Most Expensive Wagyu Beef in the World