Some of the largest laptops are usually massive, old and very heavy computers that are not meant for use by the public. However, some laptops are created for specific purposes which means they won't be as big as others.
The current configurations commonly used by manufacturers these days are 13 inches, 15 inches and 17 inches for the screen sizes of laptops. Many of the laptops listed here have been obsolete, since the focus on ultrabooks have gained more traction.
The largest laptops ever created have been a result of technological advancement and the drive to break new frontiers. From Dell to Acer, the increase in computing power has led to some truly gigantic mobile devices.
The world of computer technology is constantly changing. Today, we have technologies that were considered fantasy-like a decade ago. As time progresses, new hardware is most often produced. You may be asking yourself, what is the largest laptop ever made? Well, let's find out!
DELL XPS 17 (9720)
Screen Size: 17.3 inches
Year Released: 2022
Memory Available: 64GB DDR5-4800
Storage Available: 4TB SSD
Key Features: Minimal bezel display, cutting edge technology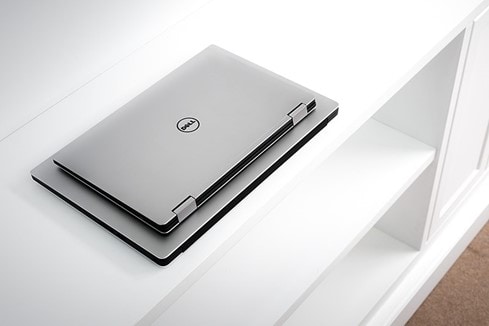 Source: Wikimedia
The 17-inch form factor is actually common now more than ever. To kick off this list, the latest and greatest for 2022 is the Dell XPS 17.
The XPS 15 is currently our most powerful laptop offering. Through the assistance of Dell Performance, access may be gained to four modes, namely quiet, performance, cool, and optimum.
Each mode allows you to choose the speed of your fans and the amount of battery life you get, with performance mode giving you access to your computer's maximum potential.
Did You Know?
The display technology helps to eliminate potentially hazardous blue light while keeping colors as vibrant as possible. An incredible screen-to-body ratio is made possible by the breathtaking Infinity Edge display, which wraps around all four sides.
---
MSI GT83VR
Screen Size: 18 inches
Year Released: 2017
Memory Available: 32GB DDR4-2400
Storage Available: 1TB SSD + 1TB HD
Key Features: Mechanical keyboard, touchpad/numpad area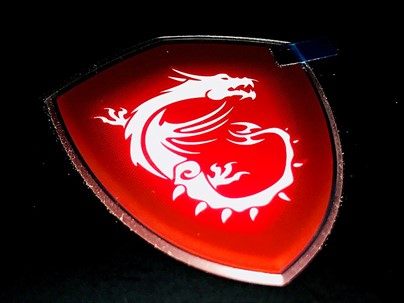 Source: Wikimedia
It was announced at CES 2017 that this massive gaming behemoth will be available for purchase, and this MSI GT83VR is unquestionably distinct from any other gaming laptop. In the strictest definition of the term, it may take the place of a desktop computer.
In order to fit the high-end components and the necessary cooling, the huge chassis, which weighs 13 pounds and bends upward toward the 18-inch display, is thick and measures at an angle.
The touchpad on this gaming behemoth has been relocated from its customary location below the keyboard to the right side of the keyboard, which is typically where one would find a number pad. Instead, there is a "num lock" emblem located in the upper left-hand corner of this pad.
Did You Know?
The most perplexing aspect of this device is undoubtedly its complete mechanical keyboard. This is the name given to the kind of deep-key keyboard that does not have a pressure-sensitive membrane but instead has discrete mechanical switches below each key.
---
ACER Aspire 8940G
Screen Size: 18.4 inches
Year Released: 2009
Memory Available: 4GB DDR3
Storage Available: 1000GB HDD
Key Features: High-Gloss Plastic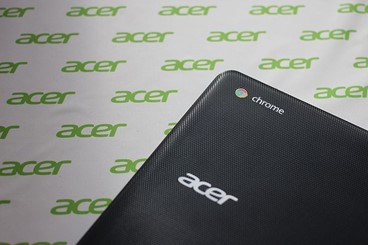 Source: Wikimedia
The display on the Acer Aspire 8940G comes standard at a hefty 18.4 inches with a 16:9 aspect ratio and a resolution of 1920 by 1080 pixels in all of its configurations.
The operating system is Windows 7 Home Premium 64-bit, and it is equipped with a DDR3 memory module that has a capacity of four gigabytes.
It is possible to say that the design is rather felicitous. The Aspire 8940G is visually differentiated from its rivals by the presence of a dark blue notebook lid, a white keyboard light, and a blue illuminated power button.
Did You Know?
The elements used for this laptop make for attractive accents. The majority of Acer's products are constructed out of high-gloss plastic.
---
DELL Alienware 18
Screen Size: 18.4 inches
Year Released: 2013
Memory Available: 32GB DDR3-1600
Storage Available: 512GB SSD
Key Features: Backlit exterior and keyboard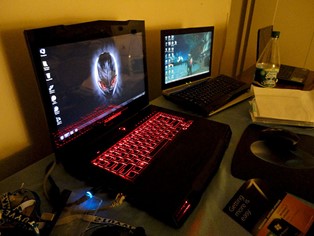 Source: Wikimedia
The Alienware 18 is a gaming powerhouse of monstrous proportions. You can expect the most intense experience conceivable since no detail has been overlooked in the design process.
The dual graphics that come as standard provide a higher graphics performance than any other laptops, even those that have a very effective cooling system that was built with high-performance in mind.
The copper heat sinks offer greater cooling for each module separately, allowing for extended gaming experience at full power. Additionally, the three exhaust valves force air from the bottom of the system through the heat sinks and out the back, ensuring that the system maintains ideal heat regulation.
Did You Know?
The exterior glows up in a variety of intriguing ways, including a backlit keyboard, the Alienware logo, a light-up alien head on the rear of the lid, and a few more zones. This is to be expected from Alienware.
---
Toshiba Satellite P500
Screen Size: 18.4 inches
Year Released: 2009
Memory Available: 4GB DDR2-800
Storage Available: 500GB HDDD
Key Features: Blu-ray optical player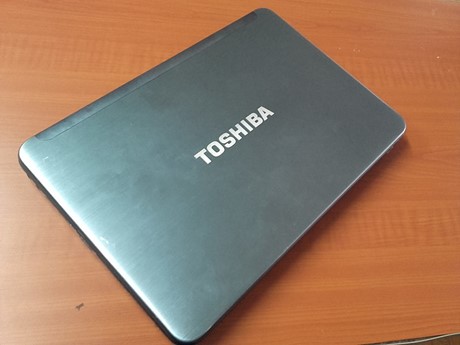 Source: Wikimedia
The Toshiba Satellite P500 is very significant in dimensions. It weighs 4.4 kilograms and has astonishing dimensions of 443 millimeters by 42 millimeters by 294 millimeters. There is a very good explanation for its size; within there is a massive display that measures 18.4 inches.
There are a few shortcomings with the Toshiba Satellite P500. It has some reliability issues with both its keyboard and mouse, and the screen quality is not very good. However, if you are seeking for a reliable multimedia device that can also function as a Blu-ray player, it is highly recommended that you investigate this option.
Did You Know?
The P500 may be purchased with a DVD combination drive; however, the fact that it can also be purchased with a Blu-ray drive is its most appealing feature. This is of the BD-RE sort, which indicates that not only can you play movies on it, but you can also record, rewrite, and play them.
---
HP Pavilion HDX9000
Screen Size: 20.1 inches
Year Released: 2007
Memory Available: 4GB DDR3
Storage Available: 500GB HDD
Key Features: Infrared Remote next to keyboard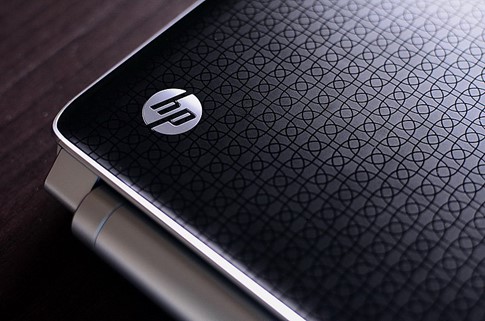 Source: Wikimedia
Not only does the HDX9000 come with the most beautiful 20-inch screen that was available on the market at the time, but it is also one of the most aesthetically pleasing laptops in general.
The majority of huge computers don't have a sleek, modern appearance like this one does because of its curved corners and soft silver accents.
A sizable keyboard that also has a separate keypad for numerical input may be found just below the touch-sensitive strip of buttons.
Did You Know?
The chassis includes an infrared remote control for use with the device. This fits snugly into the designated hole beside the keyboard and snaps in place for further stability.
---
DELL XPS M2010
Screen Size: 20.1 inches
Year Released: 2006
Memory Available: 4GB DDR3-667
Storage Available: 200GB HDD
Key Features: Top-loaded DVD Driver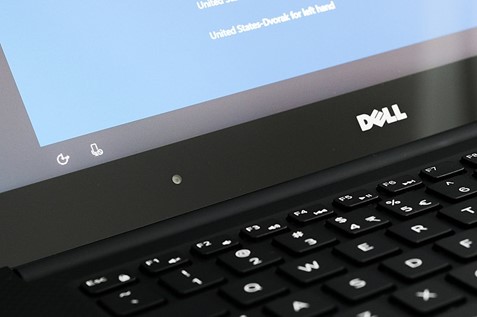 Source: Wikimedia
Few anticipated the mainstream release of Dell's XPS M2010 laptop concept when it debuted at CES 2006 in Las Vegas. It was definitely bolder than anything previously seen up to that point, especially looking at its massive 20.1-inch laptop.
There has never been a laptop like the XPS M2010. When the lid is closed, the object resembles a sizable suitcase and has a strong leather handle with metal support columns that reach down past the cover and base.
The M2010's optical drive is the most peculiar laptop optical drive we've ever seen. Two clear glass panes on the top-loading model allow you to view the disc spinning inside the device.
Did You Know?
The XPS M2010's keyboard portion may be taken off entirely for cleaning or replacement. It is possible to raise it away from the base portion, and since it is a Bluetooth device, it may be used up to ten meters away from the laptop while still functioning properly.
---
ACER Predator 21 X
Screen Size: 21 inches
Year Released: 2017
Memory Available: 64GB DDR4-2400
Storage Available: 1TB SSD + 1TB HDD
Key Features: Curved display, portable trackpad/numpad


Source: Wikimedia
The Acer Predator 21 X is the largest laptop in the world. Acer knows how to put on a show when it comes to extravagant gaming hardware. This is true of the enormous Predator 21 X gaming laptop.
The Predator 21 X, the first curved screen notebook in the world, was shown at CES 2017 and, as its name suggests, has a gigantic diagonal measurement of 21 inches. The IPS panel features NVIDIA G-SYNC technology, a 120Hz refresh rate, and Full HD resolution.
The Predator 21 X comes equipped with not one, but two GeForce GTX 1080 GPUs configured in SLI, so it should run nearly any game at lightning-fast frame rates. You may create the ideal environment for gaming brilliance by including an overclockable Intel Core i7-7820HK CPU.
Did You Know?
Acer only offers one option, which costs a heartbreaking $8,999 in the US.
---
RELATED READINGS
10 Largest Software Companies in the World
10 Largest Video Game Companies in the World
10 Most Expensive PCs You Can Buy (2022)
8 Oldest MacBook Pro Laptops Built by Apple
10 Oldest Computers in The World