When we think about Mexico, we think about a bustling nightlife, amazing beaches, and great tourist attractions.
The people of Mexico are known for their hospitality, and even if there's a language barrier, you can still have fun in "El Tri." With over 12 cities to visit, you might want to narrow down your choices to the ones where you'll meet the most people in.
Here, we've narrowed down the most populous cities in Mexico right now.
Canton
Population(2020): 1,460,148
Area Size: 151 km2 (58 sq mi)
Density: 10,361/km2 (26,830/sq mi)
Date Founded: Feb. 14, 1542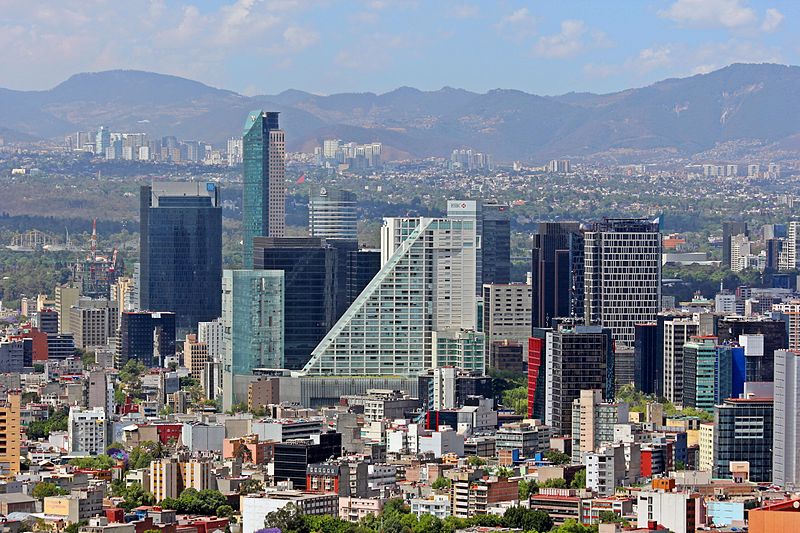 Source: Wikimedia
It's not the most populous city in Mexico, but Guadalajara is the second most densely populated city in Mexico. It's a center of business, arts, and culture, as well as technology and tourism. Because of its bustling economy, Guadalajara often ranks on the list of the 100 most globally competitive and most productive cities in the world.
The city is home to a lot of landmarks, including the Guadalajara Cathedral, the Templo Expiatorio, Hospicio Cabanas, and the San Juan de Dios Market. The city is one of the leading industrial meccas in Mexico despite ranking the lowest on the list. It also serves as one of the most important cultural centers in Mexico right now.
Did You Know
Spanish conquistador Cristóbal de Oñate named the city to honor Nuño de Guzmán, who was born in Guadalajara, Spain. It's an Arabic name that translates to 'Valley of the Stone' or 'Fortress Valley.'
---
Zapopan
Population(2020): 1,476,491
Area Size: 893.15 km2 (344.85 sq mi)
Density: 1,035/km2 (2,680/sq mi)
Date Founded: Feb. 14, 1542

Source: Wikimedia
Zapopan is located in Jalisco. It serves as a part of the Guadalajara Metropolitan Area. It is known for many things, but its biggest attraction is the Virgin of Zapopan, which is an image of the Virgin Mary made in the 16th century. This image has been linked to many miracles, and it has even been recognized by popes, including Pope John Paul II.
The city is focused on agriculture which is now surprising as it was founded as a corn village years ago. Although crops and livestock are their main source of income, Zapopan also features a budding economy for manufacturing, technology, and more. In terms of opportunities, Zapopan is just as strong as other cities in Mexico.
Did You Know
The name Zapopan translates to "among the sapote trees" from the Nahuatl word tzapotl. The city also has a nickname called ex Villa Maicera which means former corn village.
---
Ciudad Juárez
Population(2020): 1,501,551
Area Size: 321.19 km2 (124.01 sq mi)
Density: 4,113.25/km2 (10,653.26/sq mi)
Date Founded: 1659

Source: Wikimedia
Ciudad Juárez is most commonly referred to as Juárez, but it was previously known as El Paso del Norte, which translates to "The Pass of the North. One of the unique traits of Juárez is that it features four international points of entry which are the Ysleta–Zaragoza International Bridge, Paso del Norte Bridge, Bridge of the Americas, and the Stanton Street Bridge.
Although it's not as economically strong as other cities on this list, Juárez is still a growing industrial center. Because of its growing economic impact, the city is also dubbed The City of The Future. Up until now, Juárez has been a bustling and budding economy which is a good sign for those looking to move here.
Did You Know
In 2008, a total of 22,958,472 crossed the four entry points in Juárez.
---
Puebla
Population(2020): 1,692,181
Area Size: 534.32 km2 (206.30 sq mi)
Density: Data not available
Date Founded: April. 15, 1531

Source: Wikimedia
Puebla is a beautiful city that's known for its architectural styles that range from Renaissance to Mexican Baroque. In 1987, it was named a World Heritage Site, and it remains to be one of the top tourist destinations in the country today. Apart from the beautiful sceneries, Puebla is also known for its mole poblano, Talavera pottery, and chiles en nogada.
Although there are strong industries in Puebla, its economy greatly relies on manufacturing which offers a lot of opportunities for local workers.
Puebla is not as big as other cities, but it does have a lot of spots for new inhabitants. There are lots of things to do and places to visit, so you might want to check this place out.
Did You Know
The city was founded in an area called Cuetlaxcoapan, which translates to "where serpents change their skin."
---
León
Population(2020): 1,721,199
Area Size: 1,219.67 km2
Density: Data not available
Date Founded: Jan. 20, 1576

Source: Wikimedia
León is a beautiful city in Mexico that also has a strong leather industry. They offer high-quality shoes, boots, jackets, belts, and more.
Thanks to the hard-working inhabitants of León, the city has earned the nickname "green belly," which comes from the green tainting the workers get in their body which they get while treating leather.
Apart from the leather industry, León is widely known for their top-class hospitality as well. Their hotels are known for their first-class services and restaurants, which is why tourists come again and again to visit.
Living in León provides one with a lot of opportunities, but if you want to steep yourself in the strongest industry the city has to offer, stick with leather.
Did You Know
León received the title "City Water Champion" in 2012 because of their progress in sanitation, energy cogeneration, and wastewater reuse.
---
Ecatepec de Morelos
Population(2020): 1,645,352
Area Size: 156.2 km2
Density: 10,533.6/km2
Date Founded: Oct. 13, 1877

Source: Wikimedia
Although it's highly urbanized, there are a lot of great natural places in Ecetepec de Morelos. Most of the local flora and fauna are in Sierra de Guadalupe, which is an elongated valley alongside the Valley of Mexico. The main economy of the city is manufacturing, and with that, there are a lot of opportunities as well.
There are also many historical places to visit in Ecatepec de Morelos, including the Palacio Nacional and the Basilica of our Lady Guadalupe. There are a lot of places that feature classical Spanish structures, so it's a great spot for tourists.
Thanks to the affordable cost of living, Ecetepec de Morelos has become a sought-after place for those that want to live in Mexico.
Did You Know
The name of the city derives from the Nahuatl language, which translates to "windy hill" or "hill devoted to Ehecatl."
---
Tijuana
Population(2020): 1,922,523
Area Size: 637 km2 (246 sq mi)
Density: 2,832.5/km2 (7,336/sq mi)
Date Founded: July 11, 1889

Source: Wikimedia
Tijuana was founded first by Spanish explorers in the 16th century. These explorers were actually mapping California's coasts. As it was strategically located on an international border, Tijuana became crucial in the economic and political structure of Mexico.
Since the 1880s, it has served as the country's top tourist destination. Many parts of Tijuana are ripe with entertainment centers, restaurants, shops, and more.
Apart from being a center for tourism, Tijuana has also become a mecca for manufacturing. Brands like Hyundai, Sony, Samsung, Dell, Toyota, and a lot more have set up shop in Tijuana, which means opportunities abound and plenty here.
Did You Know
The name Tijuana comes from a rancho named Rancho Tia JUana, which was established in 1829 by Santiago Arguello.
---
Mexico City
Population(2020): 9,209,944
Area Size: 1,485 km2 (573 sq mi)
Density: 6,200/km2 (16,000/sq mi)
Date Founded: Aug. 13, 1521

Source: Wikimedia
Mexico City is the largest city in Mexico by population. This shouldn't be a surprise, though, as this is also the capital city of the country. Apart from being the most populous city in Mexico, it also holds the title of being the most populous city in Northern America. It's also one of the oldest city's in Mexico too.
It is the center for business, entertainment, and more in Mexico. Aside from the locals, millions of tourists also visit Mexico city annually. The city of Mexico has a rich history with historical accounts dating back to the Aztecs as well as long before the colonization of North America.
If you were to live in Mexico City, you'd be surprised to see just how competitive its businesses and opportunities are as compared to other cities.
Did You Know
Mexico is one of two cities that were founded by indigenous people. Its first official name established is Tenochtitlan.
---
RELATED READING
10 Largest Cities In North America By Population
10 Largest Cities In Florida By Population
9 Longest City Names in the World
10 Oldest Cities in Latin America
8 Most Expensive Cities in the World in 2022