When it comes to collecting money from clients, accepting credit cards is the last resort. Several things happen behind the scenes once a customer pays with a credit card in your shop before you really get that payment.
The process begins when a consumer applies for and receives a credit or debit card from an issuing bank. The customer spends that much at your store. In certain cases, a payment gateway is required to connect the transaction to the payment procedure; in others, the two are already connected.
The last stop is the payment processor. They'll take care of the transactions and get them processed so you can be paid. You should only conduct business with a processor that places a high value on your company because of its crucial role.
When it comes down to it, a credit card processor is a must-have for any company that wants to accept consumer payments through electronic means. Businesses may save time and effort while giving clients a safe and secure payment option by selecting the right processor. With this, take a peek at the world's 7 largest credit card processors.
Elavon
Total Transaction Volume: 3.1 billion
Headquarters: Atlanta, Georgia
Estimated Human Resources: 3,600
Year Founded: 1991

Source: Wikimedia
Elavon has been in operation since 1991 and does business worldwide. Elavon, like Global Payments, is headquartered in Atlanta, Georgia. Across its worldwide network of partners, the firm has more than one million merchant accounts.
Elavon Digital Commerce Platform delivers services such as mobile point-of-sale (mPOS), eCommerce integration, and other value-added services (EDCP).
Their clientele includes small and major enterprises, such as Staples and Target. It is one of the biggest commercial banks in the United States, with over 2 million clients in over 36 countries. The corporation generates an estimated $1.6 billion in annual sales.
Did You Know?
In addition, Elavon provides industry-specific solutions to assist organizations with their particular requirements.
---
Bank of America
Total Transaction Volume: 8.5 billion
Headquarters: Charlotte, North Carolina, United States
Estimated Human Resources: 200,000
Year Founded: 1969

Source: Wikimedia
Bank of America is one of the world's biggest and most well-known financial institutions. It has over $2,160 trillion in assets, over 5,000 branches, and 15,000 ATMs in 25 countries. Additionally, it offers banking and financial services to over 200 million clients.
Despite its scale, the corporation only handles around $8.5 billion annually. Instead, Bank of America's earnings come from consumer banking. Additionally, the bank has grown increasingly computerized, including the addition of contactless ATMs.
Did You Know?
Forbes has recognized Bank of America as one of the "World's Most Innovative Companies" five times since 2012. Fortune also ranked it among the most respected corporations for six consecutive years, from 2011 to 2016.
---
Wells Fargo
Total Transaction Volume: 9.3 billion
Headquarters: San Francisco, California, U.S.
Estimated Human Resources: 268,531
Year Founded: 1852

Source: Wikimedia
Wells Fargo is a multinational financial services corporation headquartered in the United States. Although the firm is well-known, it processes less than many other companies on our list. It handles around 9.3 billion USD annually.
They are ranked lower than you may assume since credit card processing is now less vital to them than other businesses.
They handle $1 trillion in assets across over 100 million consumer accounts. Wells Fargo's earnings come from other banking activities, such as lending and account fees.
Did You Know?
With more than 268,000 workers, Wells Fargo, based in San Francisco, is one of the largest banks in the United States. It was founded in 1929 as Northwest Bancorporation, changed its name to Norwest Corporation, and is now known as Wells Fargo & Company.
---
Global Payments
Total Transaction Volume: 10.7 billion
Headquarters: Three Alliance Center, Atlanta, Georgia, U.S.
Estimated Human Resources: 24,000
Year Founded: 2000

Source: Wikimedia
Credit card processing is one of the many services that Global Payments offers customers worldwide. Since its inception in 1997, the firm has amassed yearly revenues of $4 billion and now employs more than 4,000 people worldwide.
Global Payments is a member of the S&P 500 and has operations in 32 different countries. Its headquarters are in Atlanta. In the United States alone, it handles transactions totaling more than one billion dollars on behalf of more than 650 different retailers.
The provision of payment technology services is its primary mission, not just in the United States but also in other nations throughout North America, Europe, Asia-Pacific, and Latin America.
Did You Know?
It forms partnerships with banks and other financial organizations to offer credit card processing services. The organization caters to companies of varying sizes by providing both conventional and mobile modes of service.
---
Fiserv
Total Transaction Volume: 27.2 billion
Headquarters: Brookfield, Wisconsin, U.S.
Estimated Human Resources: 44,000
Year Founded: 1971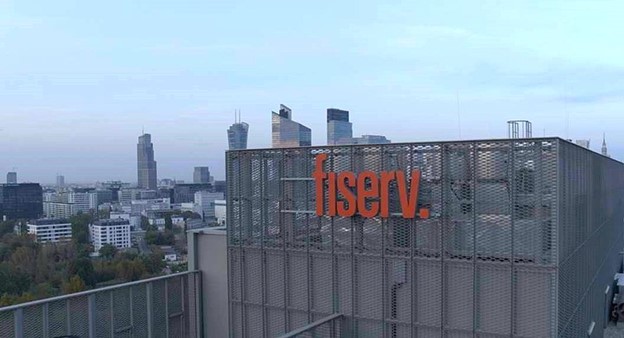 Source: Wikimedia
Fiserv was established in 1984 and has its headquarters in Brookfield, which is located in Wisconsin. The corporation operated over 100,000 retail outlets throughout the continents of North America and Europe.
Fiserv is a company that offers a variety of payment processing solutions, such as ATM services and bespoke software development. Every year, the organization completes transactions totaling 27.2 billion USD for almost 2 million companies.
Additionally, Fiserv bought First Data in 2019, which Allen Taylor and Thomas McGovern in 1971 first founded. It was one of the world's biggest credit card processing firms before being bought by another business.
Did You Know?
Since its inception, the company has expanded rapidly to become one of the most successful players in the credit card processing sector. It is a Fortune 500 firm with operations in over 30 countries and employs more than 11,000 people.
---
FIS
Total Transaction Volume: 31 billion
Headquarters: 347 Riverside Avenue Jacksonville, Florida, U.S.
Estimated Human Resources: 65,000
Year Founded: 1968

Source: Wikimedia
The credit card processing industry is dominated globally by Fidelity National Information Services Inc. (FIS), one of the industry leaders in this sector.
It is estimated company generated revenues of 13.877 billion dollars in 2021, representing an increase of 11%. Additionally, it is used in around 130 nations and provides services to over a million retailers worldwide. Payments for various prominent merchants, including Starbucks and Walgreens, are processed by FIS.
In addition, the firm offers services related to automated teller machines in more than one hundred countries throughout the globe. In addition, the firm offers services relating to preventing fraud and processing eCommerce gateway transactions.
Did You Know?
The firm, which was first established in 1968 under the name Systematics and has since undergone several name changes, It was purchased by Fidelity National Financial in 2003, after which it was rebranded as FIS.
---
J.P. Morgan Chase Bank
Total Transaction Volume: 31.8 billion
Headquarters: 383 Madison Avenue, New York City, New York, U.S.
Estimated Human Resources: 288,474
Year Founded: 1799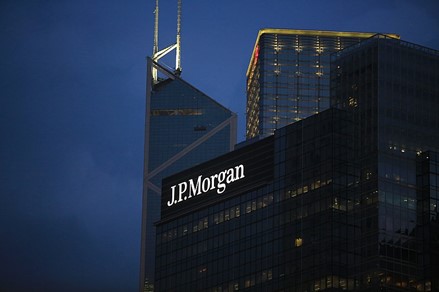 Source: Wikimedia
J.P. Morgan Chase is the largest credit card processor in the world. It has consistently ranked among the top credit card processors worldwide. It has a long history of success and is still the biggest processing firm in the world. Based on its annual processing volume alone, $32 billion, it is the biggest processing enterprise in the world.
Additionally, the corporation serves a global clientele of over 200 million and manages over $2 trillion in assets. J.P. Morgan Chase is more than just a bank that processes credit cards. Additionally, it offers investment banking services to businesses and government entities worldwide.
In 2021, the company's yearly sales were a staggering $127 billion. Which is a decrease of 2% from their 2020 income.
Did You Know?
When Chase Manhattan Bank and J.P. Morgan & Co. combined in 2000, they became known as J.P. Morgan Chase Bank. One of the biggest American banks was formed due to this merger.
---
RELATED READINGS
10 Largest Banks in the World
10 Largest Investment Banks in the World
10 Largest Mutual Fund Companies in the World
10 Largest Stock Exchanges in the World
7 Oldest Banks in The World